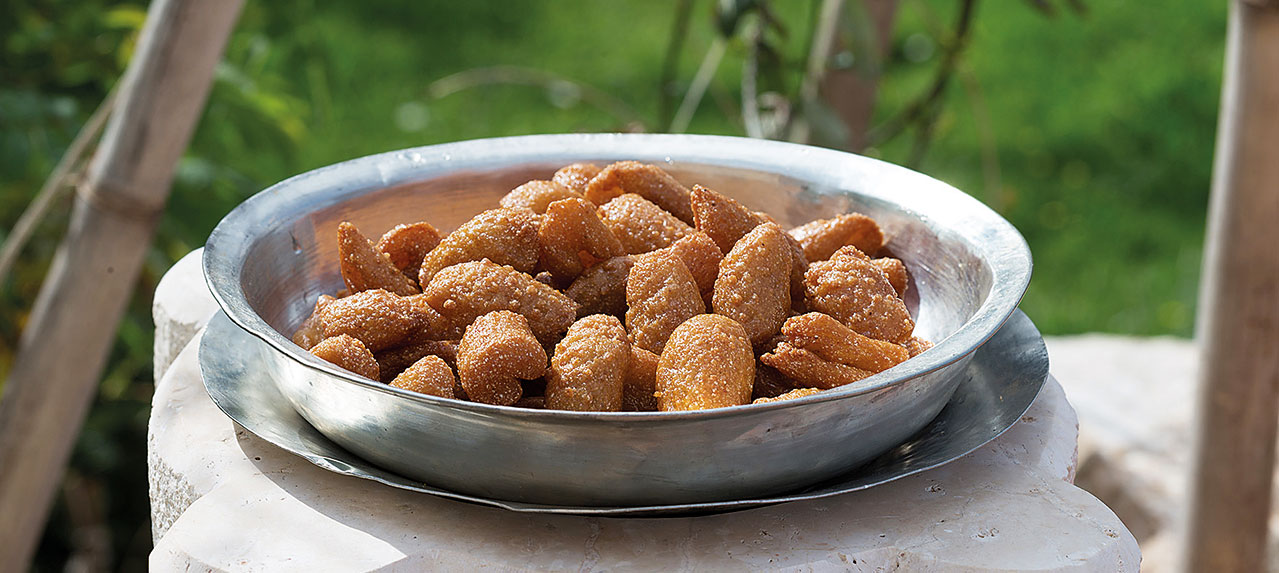 2 cups flour
2 cups regular semolina
1 tbsp yeast
1 tsp soft anise
1 tbsp mahlab
1 cup vegetable/olive oil
1. Mix the ingredients together.
2. Prior to that, boil three cups of water and add star anise then add to the dough and knead well. Leave to rest for 10-15 minutes.
3. Concurrently, mix two cups of sugar with a cup of water and boil. Then add a small spoon of citrus, rose water and orange blossom water.
4. Chop into pieces, add oil to a pot and fry until they turn slightly red.
5. Add the fried pieces to the mix.