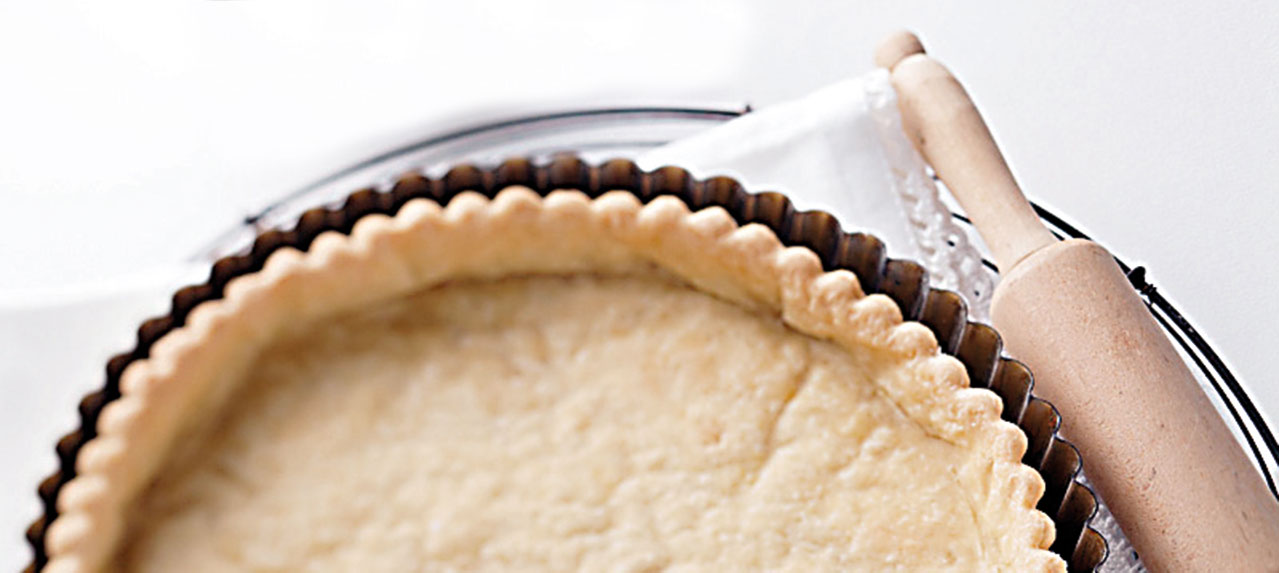 90g unsalted butter, chilled and diced
65g caster sugar
3 egg yolks
200g plain flour, plus extra for dusting
1. In a mixing bowl with a paddle attachment, cream the butter and sugar together until well combined.
2. Beat in the egg yolks, one at a time until fully incorporated into the mixture. Sift the flour and mix it into the mixture, the dough should come together to form a ball shape.
3. Tip the pastry out onto a floured work surface and knead briefly until smooth.
4. Wrap the pastry in clingfilm and chill for at least 30 mins.