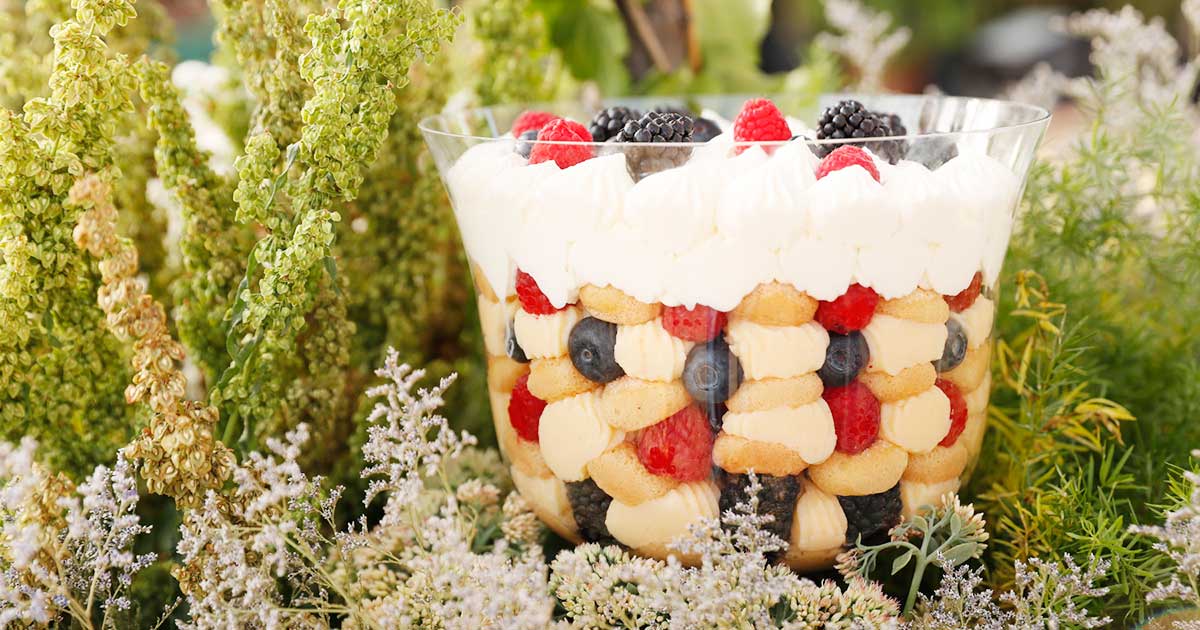 2 boxes of ladyfinger
2 boxes of strawberries
2 boxes blueberry
2 boxes of raspberries
1 box of blackberry
2 cups of strawberry jam
Custard
1 ½ cup of sugar
2/3 cup of flour
4 eggs
1 L of hot milk
2 tbsp of vanilla
For the whipped cream
2 cups of whipping cream
4 tbsp of sugar
2 tbsp of vanilla
1. Cut the ladyfingers into pieces.
2. Spoon the sherry over.
3. Prepare the custard, by pouring the milk and cream into a medium heavy-based pan.
4. Add the vanilla pod and seeds, then slowly bring to the boil.
5. Once the mixture comes to the boil, remove from the heat and set aside to infuse for 15 minutes. Remove and discard the vanilla pod.
6. Whisk the egg yolks and sugar in a large bowl until pale and fluffy.
7. Gradually stir the warm milk and cream mixture into the egg and sugar mixture until smooth.
8. Return the mixture to the saucepan and heat over a low heat.
9. Stir continuously, until the custard has thickened.
10. Remove the pan from the heat and pour the custard into a bowl. When the custard has cooled, remove.
11. Return the trifle dish to the fridge for a further 30 minutes, or until the custard is lightly set.
12. Whip the cream in a bowl.
13. Spoon the whipped cream over the custard, cover and return to the fridge until ready to serve.
14. To serve, spoon the trifle into serving bowls.