This summer it's time to draw inspiration from Lebanon's beautiful Mediterranean Sea
for a picture-perfect fusion of cool blues, nautical touches, and, of course, seafood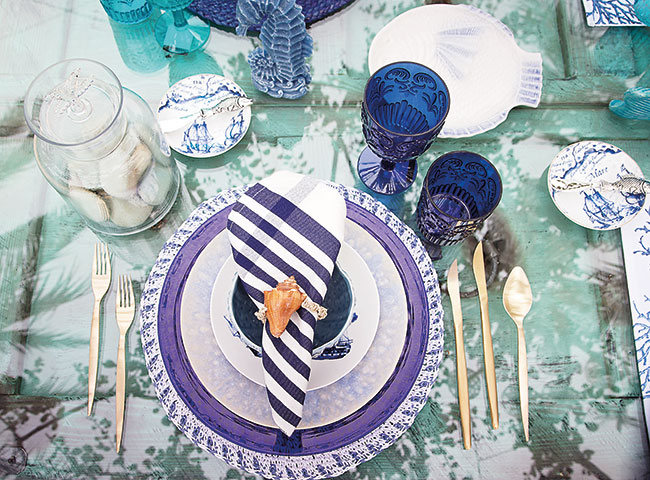 THE COLORS
---
One side of the table was
decorated with vivid turquoise, while
the other was a nautical navy.
THE TABLEWARE
---
Placemats sported coral prints,
whites, and blues, while plates
had prints of ships or marine life.
Looped around the striped napkins
were seashells on rope, while the
other side of the table had seashell
napkins wrapped in blue coral napkin rings.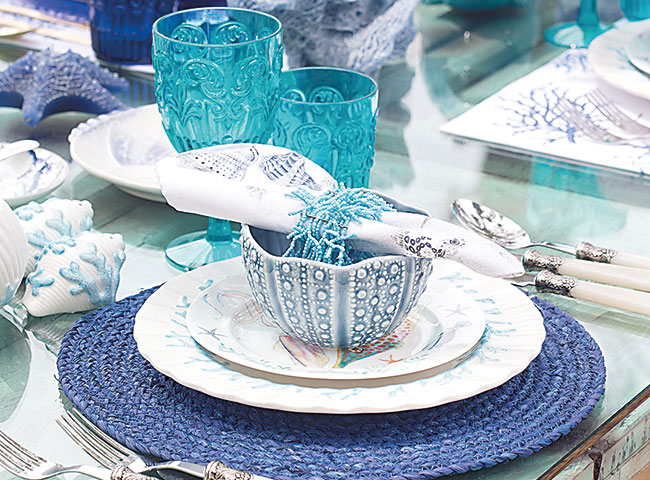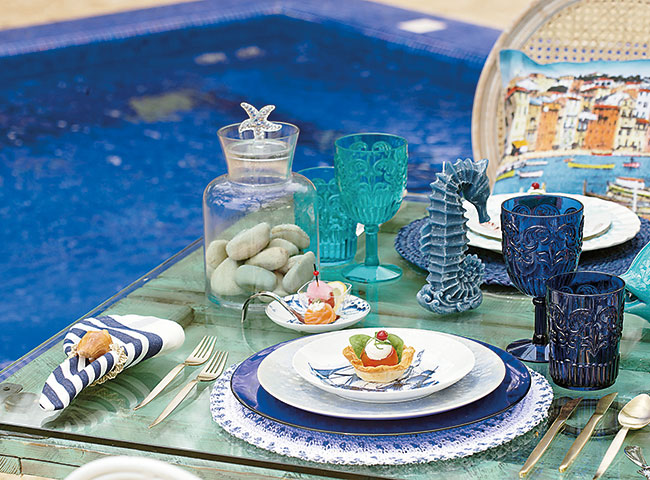 THE DECORATION
---
Many people love to decorate
with flowers, but, for this particular
table, no need to go floral. Instead
candles and aquatic candleholders can
be used, as well as stones and shells.
THE FOOD
---
Food can also fit the theme and
of the perfect match for a marine
theme is seafood or sushi. Other
summer favorites include fresh
and cold dishes, as well as juices
and colorful cocktails.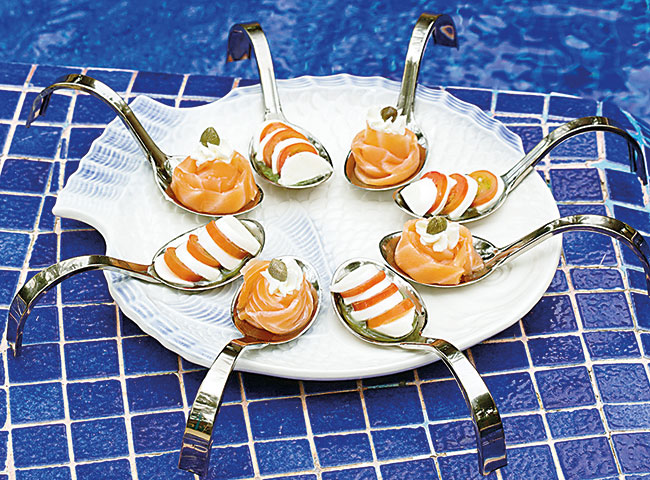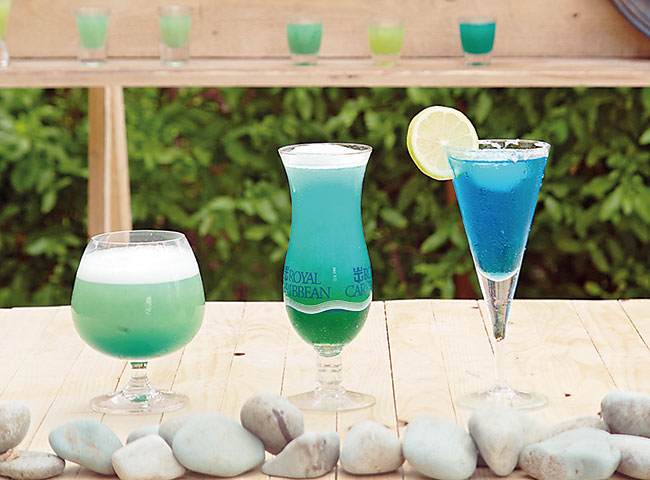 THE BAR
---
Bars are very trendy too.
There are now suppliers who make
it easy to rent a mobile bar
that comes with drinks, as well
as hiring staff to make your
cocktails live.