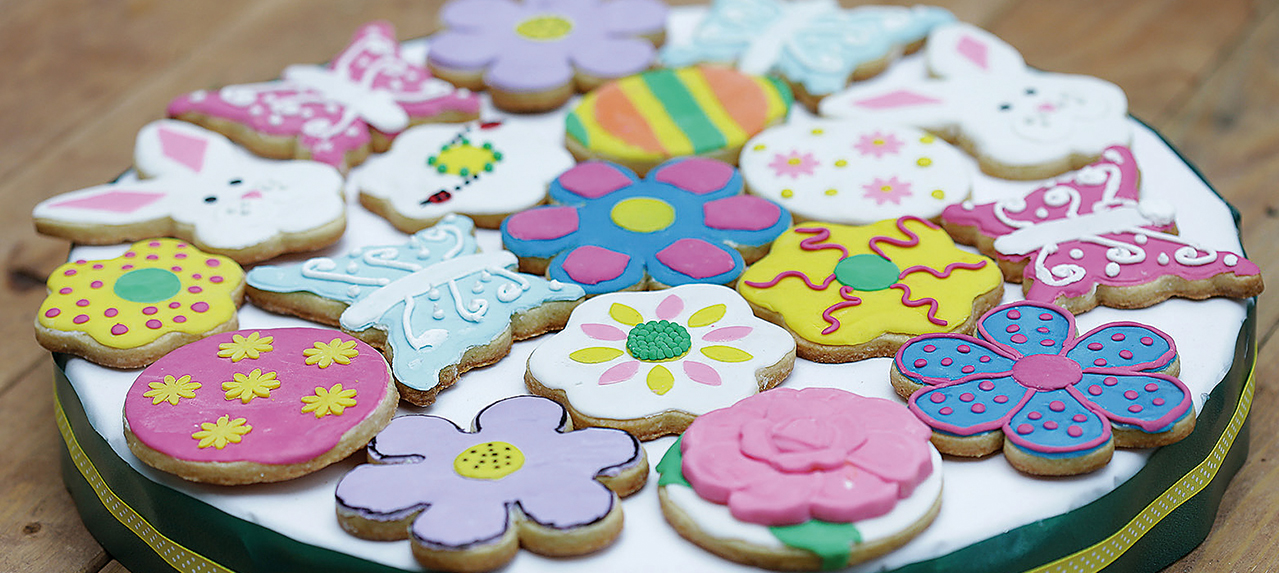 • 170g unsalted butter, slightly softened
• 150g granulated sugar
• 1 large egg, at room temperature
• 2 tsp vanilla extract
• 2 ¼ all-purpose flour
• ½ tsp baking powder
• ¼ tsp salt
1. In a large bowl, beat the butter and sugar until the butter is creamed and smooth and the mixture is light and fluffy. Add the egg and vanilla and beat on high until fully mixed. Whisk the flour, baking powder and salt together in a medium bowl.
2. Turn the mixer down to low and add about half of the flour mixture, beating until just barely combined. Add the rest of the flour and continue mixing until just combined.
3. Divide the dough into 2 equal parts. Roll each portion out onto a piece of parchment to about 1/4 thickness. Stack the pieces (with wax paper) onto a baking sheet and refrigerate for at least 1 hour and up to 1 day. Chilling is mandatory.
4. Once chilled, preheat oven to 177°C. Line 2-3 large baking sheets with parchment paper or a silicone baking mat. Remove one of the dough pieces from the refrigerator and using a cookie cutter, cut into shapes. Transfer the cut cookie dough to the prepared baking sheet.
5. Bake for 8-11 minutes, until lightly colored on top and around the edges. Allow to cool on baking sheet for 5 minutes, and then transfer to a wire rack to cool completely before icing.