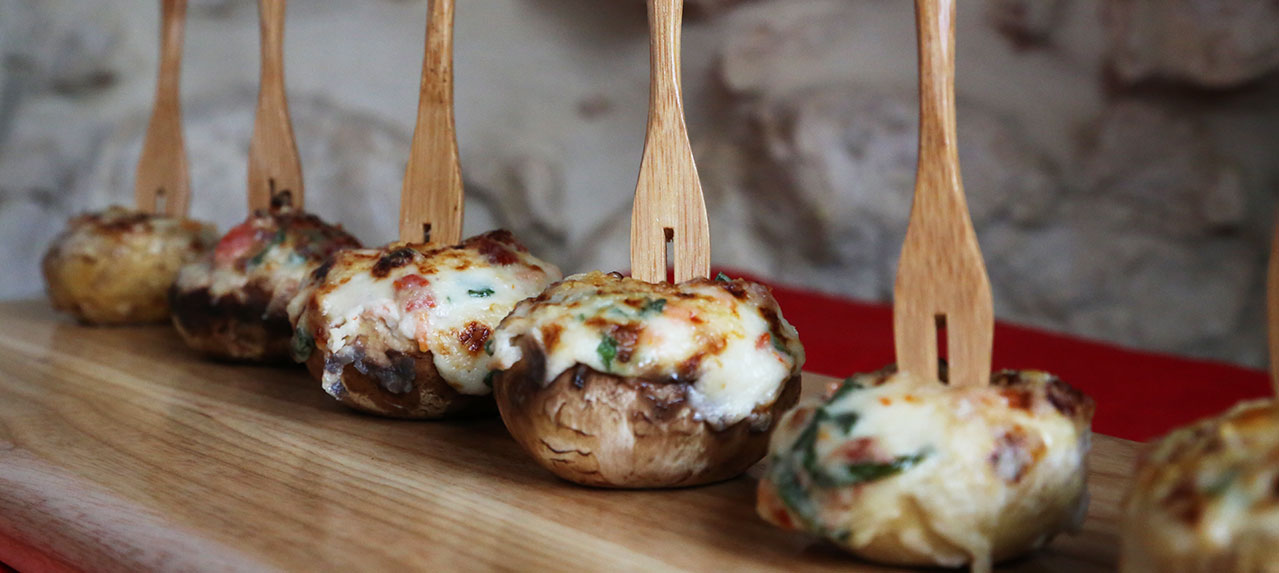 18-24 button mushrooms
4 small shallots
3 tbsp olive oil
3 tbsp liquid fresh cream
1½ tbsp butter (20g)
3 tbsp breadcrumbs
2 tbsp chopped parsley
150g grated cheese (Emmental)
1. Clean the mushrooms. Slice off the caps and leave aside, then finely chop the stems.
2. Peel and finely chop the shallots, then cook over low heat in 2 tbsp of olive oil until translucent.
3. Add the mushroom stems and stir over high heat.
4. Remove from heat when the liquids have evaporated and let cool.
5. Preheat oven to 210°C and grease a shallow oven dish with the remaining olive oil.
6. In a bowl, combine the mushroom stems, fresh cream, 2 tbsp of breadcrumbs and parsley. Season with salt and pepper and stir until well combined.
7. Stuff mushroom caps with the mixture and place them in the oven dish.
8. Sprinkle with the remaining breadcrumbs and grated cheese, and spread out some small cubes of butter.
9. Bake for 15 to 20 minutes. Serve hot in the baking dish.