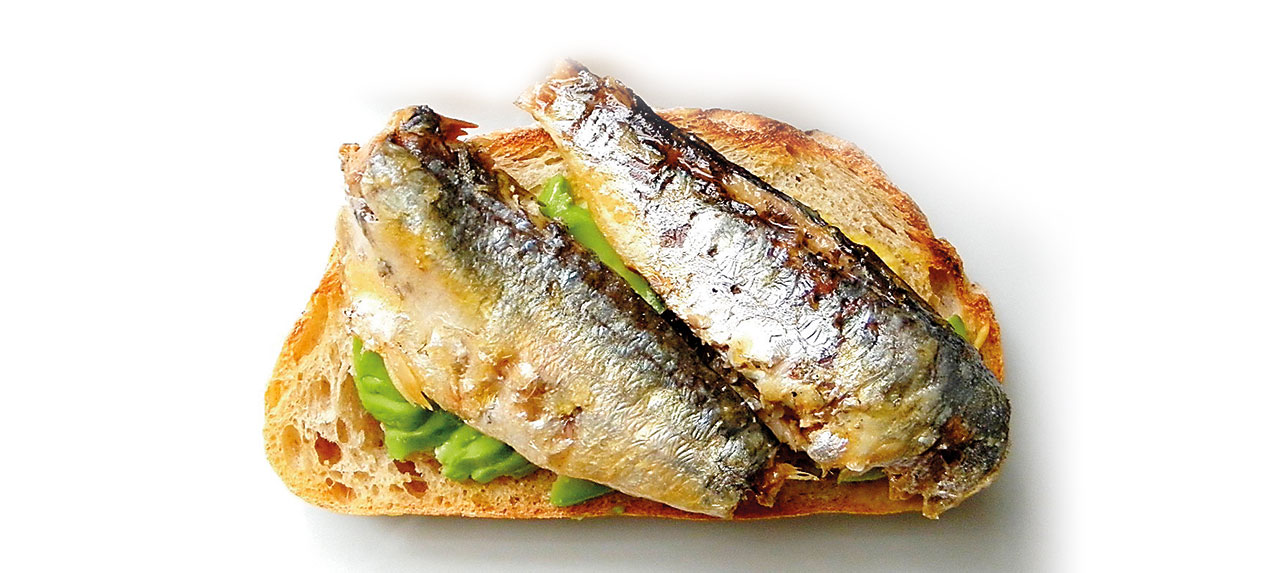 4 slices of rustic bread
Cream cheese (optional)
1 thinly sliced avocado
2 cans of Spanish sardines, drained;
reserve oil if desired
½ lemon, juiced
½ red onion, thinly sliced
Fresh dill sprigs
Olive oil
Salt and black pepper
1. Spread cream cheese (if using) thinly over bread slices.
2. Place avocado slices on top of cream cheese, season with a little salt and black pepper, then place chunks of sardines on top of avocado.
3. Drizzle lemon juice all around, along with a few drizzles of olive oil or the reserved oil from the cans.
4. Top with onion slices and sprigs of dill.