SOUK EL TAYEB'S 15TH ANNIVERSARY
To mark the changes brought about to Lebanon's food scene, Kamal Mouzawak, Souk El Tayeb's founder will be celebrating the brand's 15th birthday with a host of unmissable events at the 2019 annual Garden Show, the venue where it all started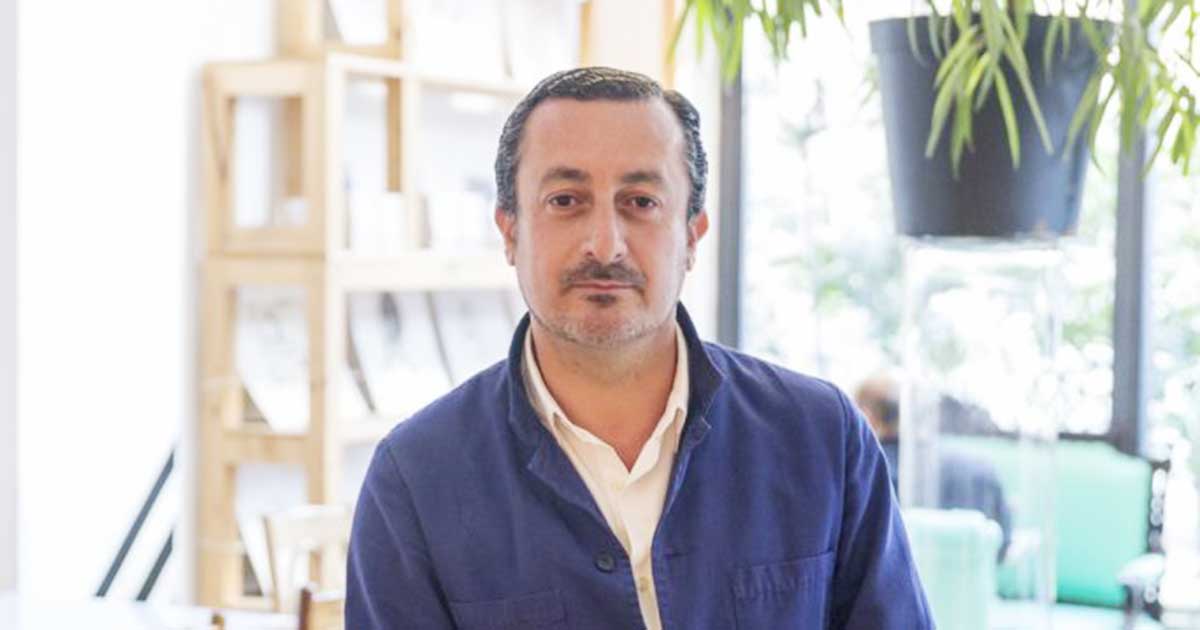 Over a four-day period, attendees will be privy to the evolution that saw the brand grow from a small farmer's market into a social enterprise with national and international projects focused on social impact, culinary traditions and sustainable agriculture.
This celebration goes beyond food in Lebanon by connecting the local community through a global dialogue about diversity, integration, social change, cultural heritage, eco-friendly practices and small-scale farming. The various events will take place in the new location in Hamra, the Farmer's Market, as well as all remaining outlets.
Program
WEDNESDAY, JUNE 5:  A CELEBRATION AT THE GARDEN SHOW & SPRING FESTIVAL
Location: Beirut Hippodrome
Time: 5 pm (official opening ceremony)
The Garden Show was where Souk El Tayeb first began back in 2004, which means there no longer is a more appropriate place to kick off the celebration! Join the official members and producers from Souk El Tayeb who will participate in the festivities and hold round table discussions.
THURSDAY, JUNE 6: AN EVENING OF ENCOUNTERS AND EXCHANGE
Location: Beit El Hamra, Beirut
Time: From 6 pm till late
Let's talk about food, agriculture, sustainability and their global impact in the 21st century with producers of Souk El Tayeb, as well as local and international experts.
6:15 PM
Introduction by Kamal Mouzawak, founder of Souk El Tayeb
6:30 PM to 7:15 PM
Discussion 1: The Human Face of Souk El Tayeb
The land, the food and the traditions underpin the very existence of Souk El Tayeb, which at heart is based on the people driving this change. Therefore, it only makes sense that we hear their testimonials and understand how Souk El Tayeb impacted their lives.
Moderator:
Mona Hallak, Architect, Heritage Preservation Activist and Director of the AUB Neighborhood initiative
Speakers:
Oum Ali, the dough queen of Souk El Tayeb from Majdelzoum
Rima Massoud, the dough queen of Souk El Tayeb from Ramliyeh
Soumaya Merhi, founder of TAQA Bakery
Chawki Boustany, farmer from the Shouf
Abou Rabih, organic farmer from Akkar
Paul Akl, producer from Mount Lebanon
7:15 PM to 8:00 PM
Discussion 2: From the Individual, to Food Ethics, Food Activism and Gastrodiplomacy
An examination of the growing attention and demand of food culture and the global impact it is having. The speakers will examine this contemporary phenomenon from the role of the citizen, to the necessity of ethical food and farming practices, to the celebration of local products and how these elements foster local pride and bring international recognition to their countries.
Moderator:
Ziyad Makhoul, Lebanese journalist
Speakers:
Johnny Farah, Lebanese restaurateur and organic farmer
Rene Redzepi, chef and owner of Noma restaurant in Copenhagen
Christina Lassen, EU ambassador
Gilbert Doumit, founder of BRDI Group (an Arab social business and consulting firm)
8:30 PM
Festive party and dinner in the garden
An evening in the garden of Beit El Hamra with food and drinks, the producers of Souk El Tayeb, friends of the organization, press and esteemed guests.
SATURDAY, JUNE 8: A CELEBRATION AT THE SOUK
Time: Souk El Tayeb, Farmer's Market, Beirut Souks
Time: 11:00 AM to 1:00 PM – Celebration at the Market