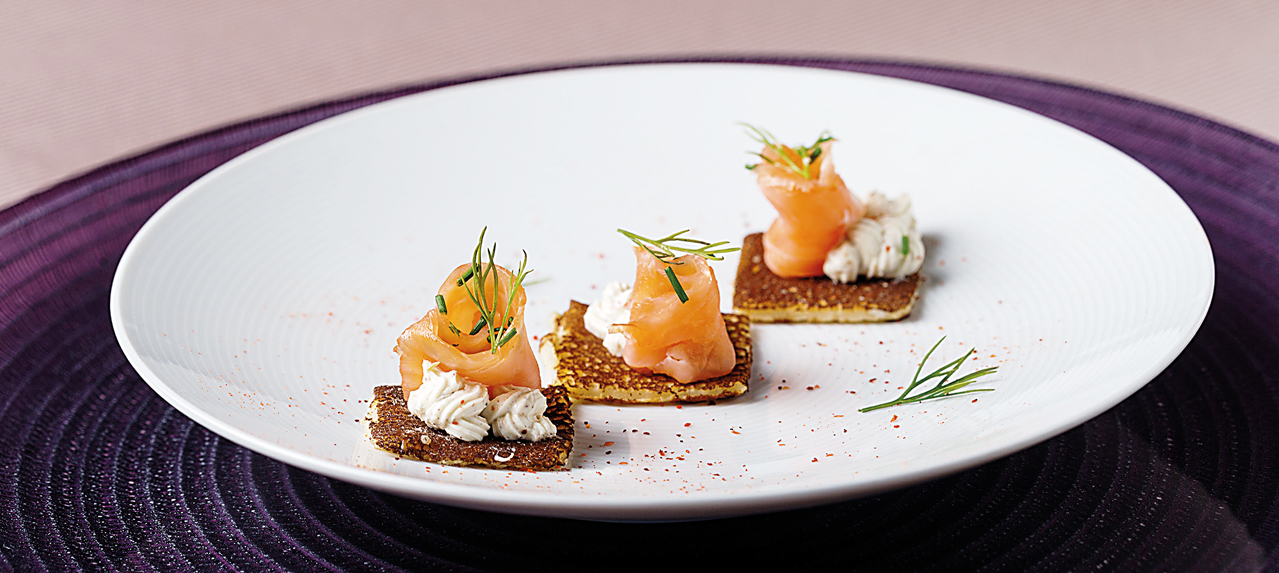 Blinis
• 2 cups milk
• 1 cup flour
• 1 egg
• 1 tsp salt
• 1 tsp baking powder
• 200g original Philadelphia
cream cheese
• A pinch salt and pepper
• A pinch grated ginger
• A pinch grated nutmeg
• A pinch cinnamon powder
• 2 tbsp olive oil
• 20 small slices smoked salmon
1. Mix the milk, flour, egg, salt and baking powder together in a mixing bowl.
2. Then, grease a pan and place the mixture in it and cook on each side for 2 minutes.
3. Once cooked, cut it into small squares. Let it rest for about 10 minutes.
4. Meanwhile, mix the rest of the ingredients in a mixing bowl, except for the salmon.
5. Place the mixture in a piping bag. On top of the blinis, place the mixture with a small piece of salmon.