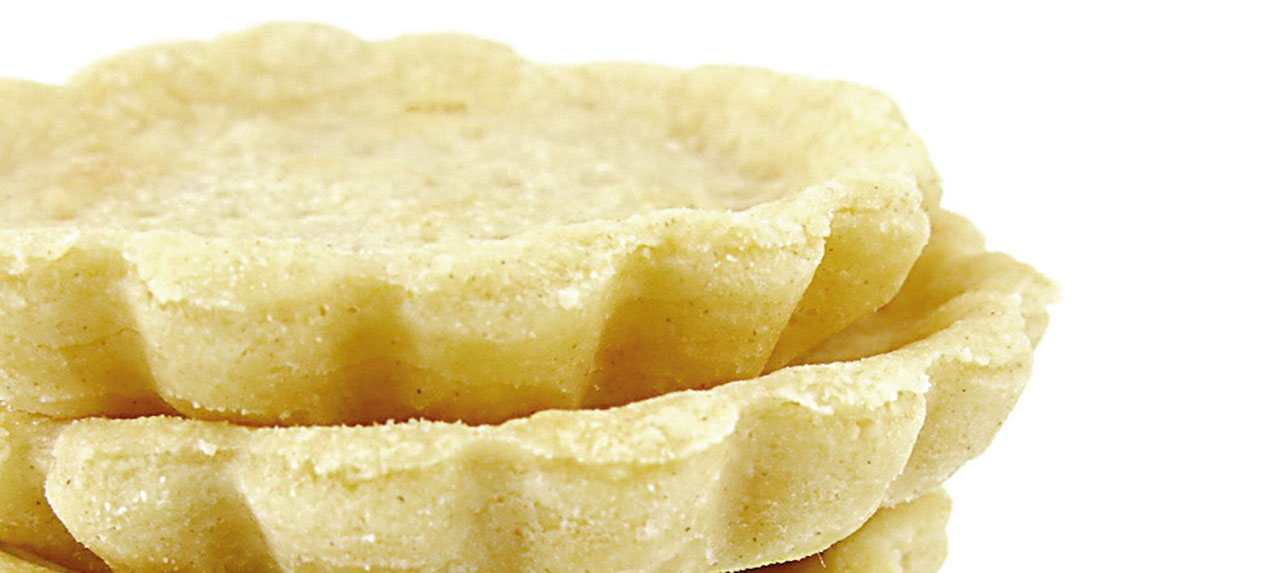 225g plain flour
¼ tsp salt
45 – 60 ml chilled water
115g unsalted butter, chilled and diced
1. In a mixing bowl, sift the flour and salt.
2. Add in the diced butter and rub into the flour mixture using your fingertips until
it resembles fine breadcrumbs.
3. Make a well in the center of the bowl and sprinkle 45 ml of the water and mix lightly using your fingertips until the dough comes together. Add a little more water if the mixture is still too dry.
4. Using your hands, gather the dough together and press to form a ball. Incorporate any loose pieces of the mixture and lightly knead on a lightly floured surface for a few seconds until smooth.
5. Shape the dough to form a disc and wrap it with cling film and chill for at least 30 mins.