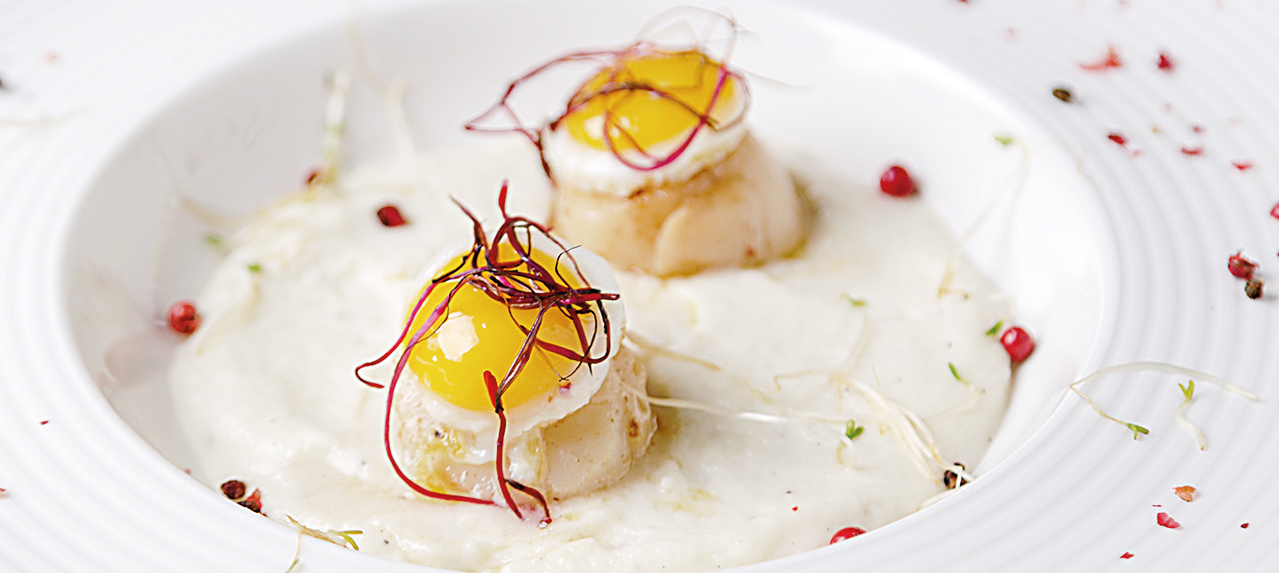 Scallops
• 4 scallops
• 1 tbsp olive oil
• 2 tbsp butter
• 4 quail eggs
• Pinch salt
• Pinch pepper
Cauliflower purée
• 2 cups cauliflower
• 4 cups milk
• ½ cup olive oil
• Pinch salt
• Pinch pepper
1. Heat the milk and cauliflower in a large sauce pan.
2. Once the cauliflower is cooked, place it in a blender and add ½ cup of olive oil, salt and pepper.
3. Place the olive oil and butter in a pan and cook the scallops until they have a nice brown color.
4. While the scallops are cooking, crack the quail eggs and let them cook.
5. To serve, place the purée on the bottom of the plate and then the scallop and top it with the quail egg.