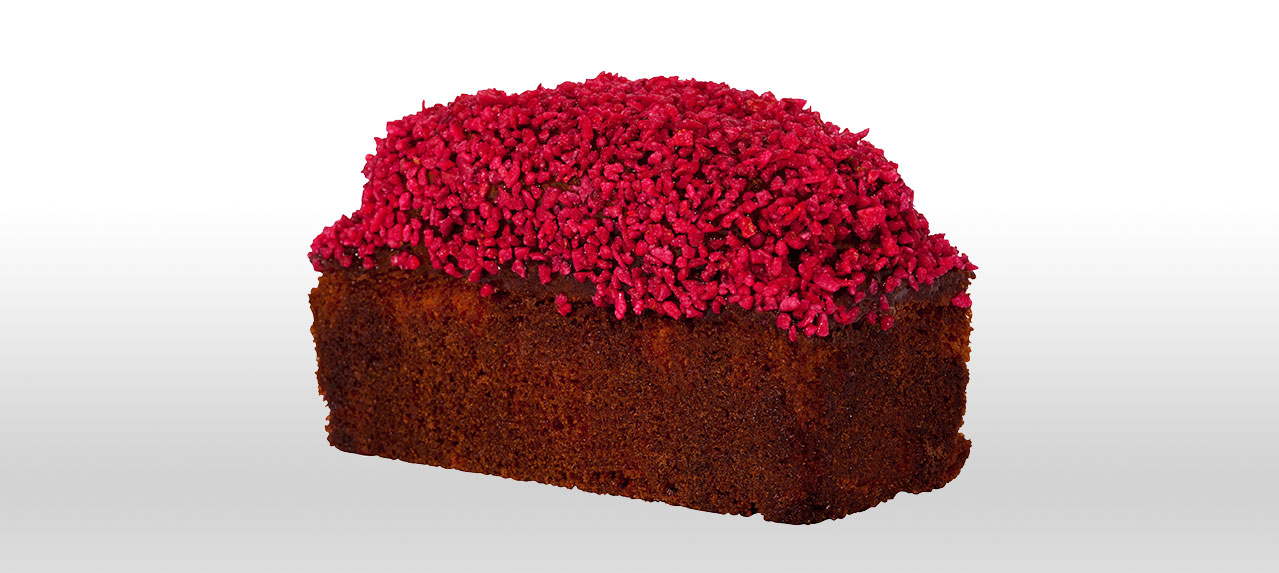 35g unsalted butter, plus 15g to grease cake pan
105g flour, plus 10g for the pan
1.2 packets of powdered yeast
125g caster sugar
2 eggs
55 ml whipping cream
A pinch of salt
15 ml rose syrup
Syrup "a la rose"
300 ml water
250g caster sugar
20 ml rose syrup
1. Take a cake pan 25 cm long, 8 cm wide and 8 cm high and grease with butter. Put the pan in the refrigerator for 10 minutes so that the butter hardens, then dust with flour and turn upside down to remove any excess.
2. Sift 105g of flour and the yeast.
3. In a small saucepan, melt 35g of butter, then immediately take off the heat.
4. Whisk the eggs one by one into the sugar. Then add the cream, salt and rose syrup one after the other, whisking all the time. Use a spatula to fold in the flour and yeast and finally the still-warm melted butter.
5. Preheat the oven to 210°C. Fill the cake pan up to 2 cm from the top with the mixture. Bake for 10 minutes, remove from the oven and reduce the heat to 180°C. Then make a lengthways slice with a knife in the crust that has formed, return immediately to the oven and leave to bake for another 45 minutes.
6. While the cake is baking, prepare the syrup. Bring the water, sugar and rose syrup to a boil and then remove from the heat.
7. When the cake is baked, turn out onto a rack. Warm the syrup until it starts to bubble, then ladle generously over the cake. Collect the syrup that falls onto the baking tray and pour over the cake. Repeat twice. Leave to cool before serving.