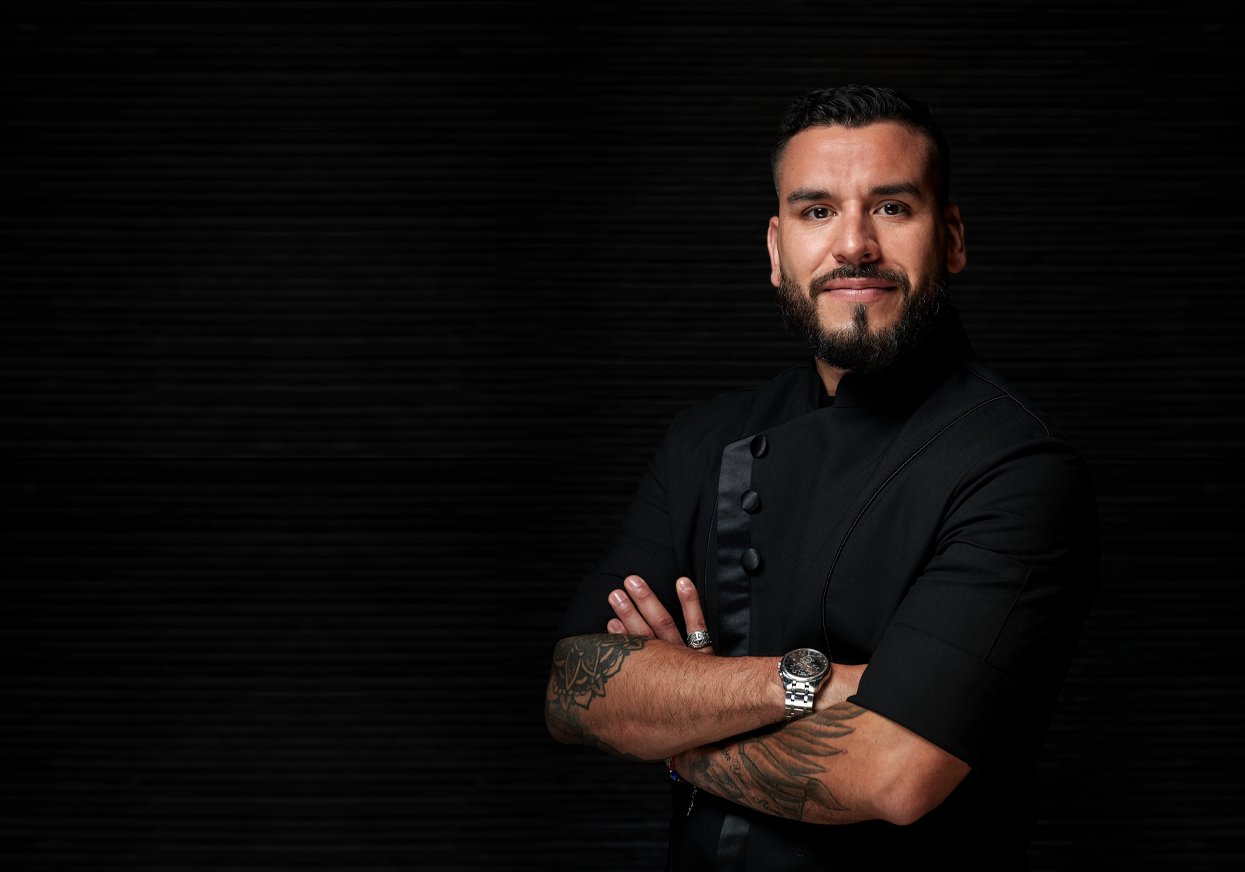 Roberto Segura is a visionary chef whose passion for cooking ignited in his native Peru. Driven by a passion for innovation and excellence, he aims to bring TABŪ's gastronomic ethos to the forefront of the culinary scene in Dubai; here he tells us more about himself and love of cooking.
What is your Philosophy/ Motto (in 10 words)?
My cooking philosophy is summed up in 3 key mottos: have respect for the product, a deep-rooted passion for cooking, and a love of plating.
What is your dream in life?
My ultimate dream is to launch my own hospitality group, in collaboration with internationally renowned brands.
What are your current projects and plans for the future?
For now, my plans are to continue delivering excellent dining experiences at TABŪ. I have also just launched my own Peruvian Tapas concept on The Palm, called "LA BARRA", and I would like to follow this step up with opening 3 other branches of the restaurant over the next 12-month period.
Can you share your top tips with our readers?
I have an important personal practice I live by, and it is: don't be afraid of seasoning your food, especially salt. For the best flavors, be sure to use a high-quality coarse salt to garnish your dishes. Also, don't be afraid of fieriness, and get the lovely kick of flavor with a pinch of spicy sauce to round out every dish's profile.