RISOTTO LIME ASPARAGUS CROQUETTE
Makes 35 pcs | Prep/baking 30 mins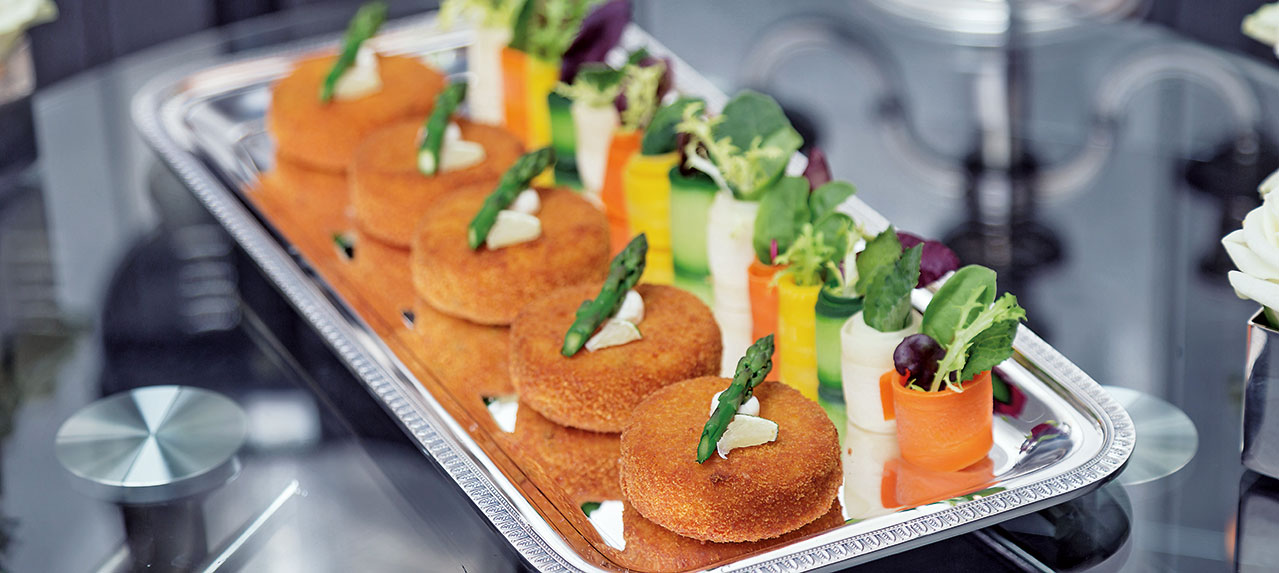 Comté cheese sliced
500g Arborio rice
10g garlic
100g diced onions
100g butter
1 bunch asparagus
1 preserved lemon
100g Parmegiano cheese, grated
100g fresh cream
1.35kg chicken stock
1 pc lemon zest
Black pepper
1. Heat the butter in a sauce pan. Cook and stir onion for 3-4 minutes. Add the garlic, then the rice and a pinch of black pepper. Then add the asparagus cut in small pieces, cook and stir until the rice is highly toasted (around 5 minutes).
2. Pour hot chicken stock into the rice mixture divided into 3 to 4 amounts.
3. Once the liquid is completely absorbed, add the cheese, the fresh cream and then the lemon zest.
4. Once the risotto is ready, put it in a ring (half level). Then add a slice of Comté cheese and fill the rest of the ring with the risotto.
5. Put it in the freezer and once frozen, remove it from the ring and coat it with bread crumbs.
6. Finally, fry it until golden brown and serve hot or warm.