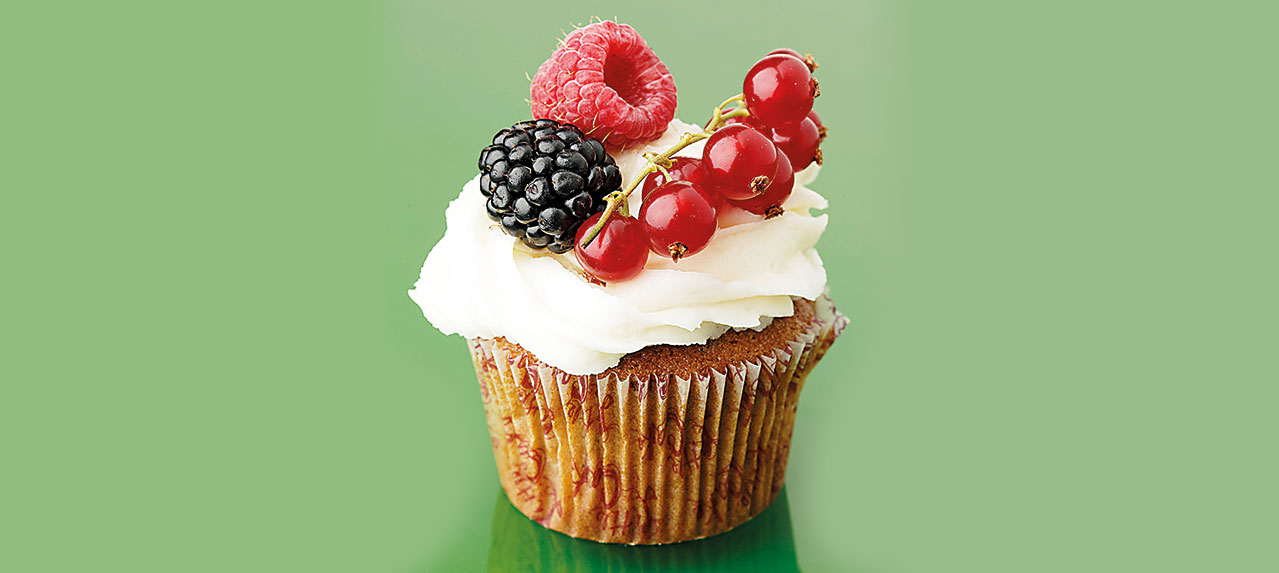 Cupcakes
75g soft butter
130g of sugar
250g flour
½ teaspoon baking powder
2 eggs
130ml milk
Currants and berries (+ or-300g) or red fruit jam
1 tsp vanilla extract
Icing
300g mascarpone
200ml of liquid cream
100g icing sugar
Currants
1. To make the cake, mix the softened butter and sugar for 3 minutes.
2. Beat in eggs one-to-one mixing well, then add half of the sifted flour, baking powder and half the milk.
3. Add red fruit jam to the mixture and add a little milk if the mixture is too thick.
4. Fill the mixture in a cupcake pan until 2/3 and bake at 180°C for 20 minutes. Prick with a knife to check if done.
5. For the icing, mix the mascarpone with the icing sugar.
6. For pink frosting add a little red food coloring with the tip of a knife.
7. Decorate the cakes with the icing and place in refrigerator for about thirty minutes till the frosting is firm.
8. Garnish with currants, berries or chocolate vermicelli.