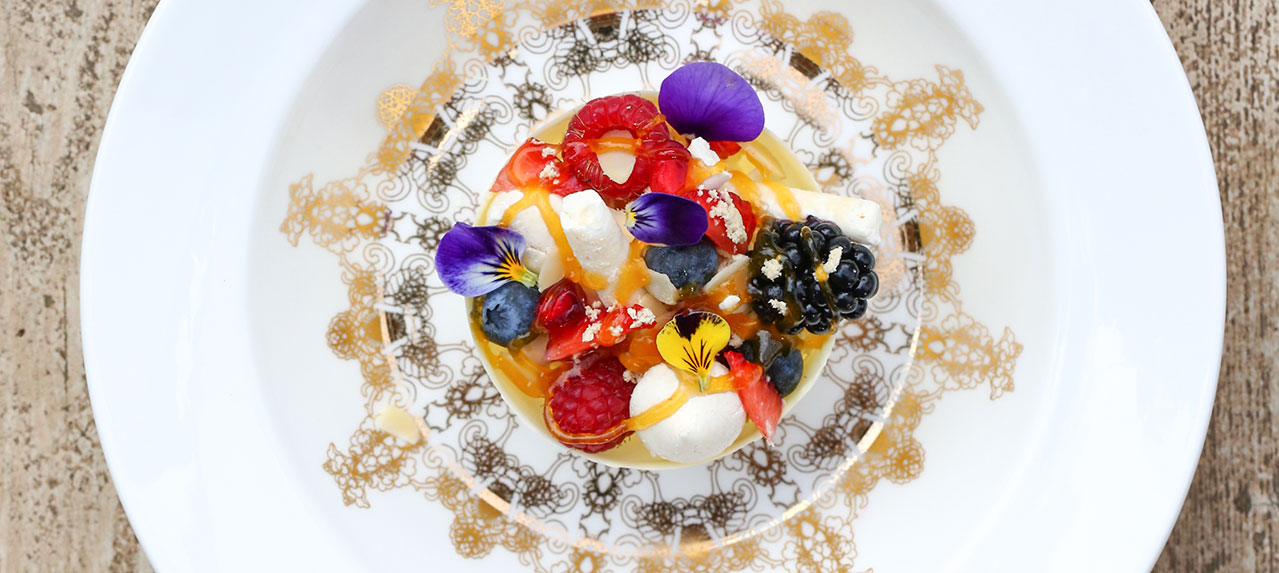 500g sugar
250g egg whites
1 pinch salt
3 tbsp rose water
1 tbsp orange blossom water
200g Amareddine
1 cup cream
2 tbsp powder sugar
Almonds / pistachios (any nut you prefer)
Red fruits
White chocolate (optional)
For the meringue:
1. Whip the whites with the pinch of salt until you see soft peaks.
2. Add in the sugar while mixing on medium speed and mix on high speed for about 5 additional minutes.
3. Pipe or place of a baking sheet with a spoon and bake for about 2 hours at 200F. For a better shine, dust your meringues with powder sugar before placing them in the oven. (The meringues must be slightly hard when you get them out of the oven).
Amareddine coulis:
4. Place the Amareddine, rose water, orange blossom water and a little water in a pan over low heat.
5. Remove from heat once the apricot sheet is dissolved. You can add sugar if you prefer a sweeter coulis.
6. Whipped cream: whip the cream with the 2 tbsp of powder sugar.
Plating:
7. Using a bowl or a chocolate shell, fill with the meringues and whipped cream and garnish with red fruits, nuts, and Amareddine coulis.
8. If you are using a bowl, you can add white chocolate shavings at the end.