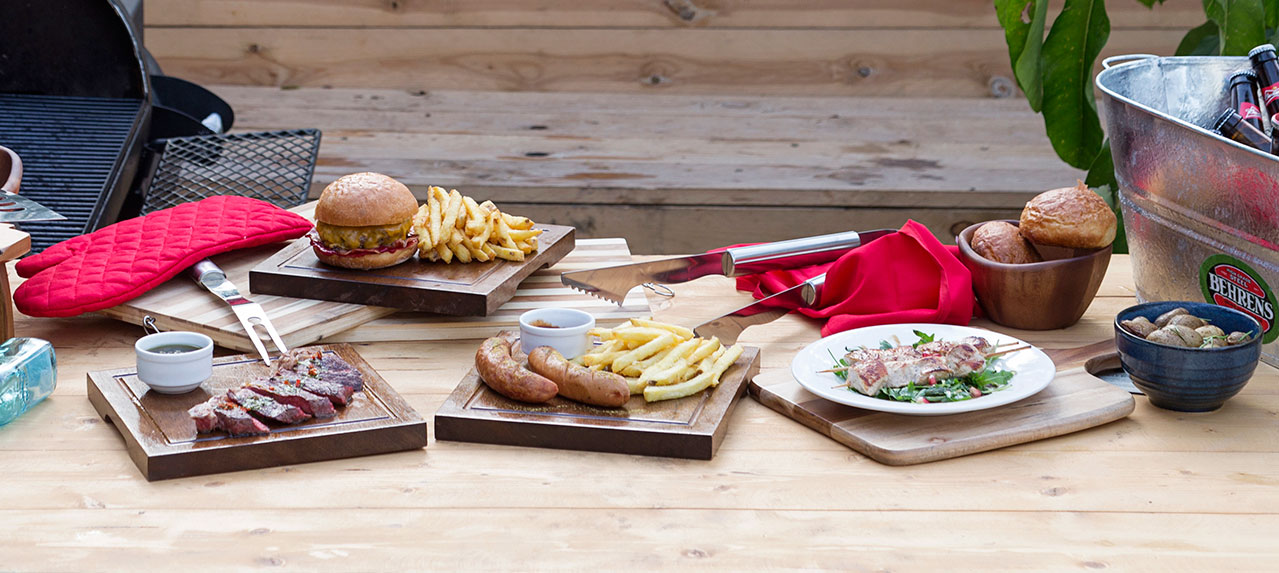 SLICED STEAK
WITH SALSA VERDE
For the steak
230g Australian striploin
Salt and pepper to taste
For the Salsa Verde
100g parsley
2 tbsp salted capers, rinsed
2 garlic cloves, peeled
1 handful of coriander or basil
70g extra virgin olive oil
For the Steak
1. Grill the steak on both sides until it reaches your desired done-ness (Rare: 3-5 minutes; Medium: 6-9 minutes; Well done: 9-12minutes)
2. Season with salt & pepper and serve with salsa verde
For the Salsa Verde
1. Add all ingredients except olive oil to a food processor and pulse several times until a paste forms.
2. With the food processor on low speed, slowly pour in the olive oil until the mixture forms a thick sauce.
Transfer into a bowl and serve.
200g young potatoes
Rosemary to taste
Wild thyme to taste
Extra virgin olive oil
Dollop of butter
Pinch of tarragon
1. Wash 200g of young potatoes in water and ice.
2. Place them in an oven tray and mix in rosemary, wild thyme, and extra virgin olive oil. The dollop of butter adds a nice touch as well.
3. Bake in an oven for 25 minutes.
4. Sprinkle a pinch of tarragon on top before serving.
200g mushrooms, sliced
Drizzle of extra virgin olive oil
Dollop of butter, melted
Salt & pepper to taste
Coriander, chopped, to taste
Sweet paprika powder to taste
80g parmesan
1. In a baking pan, toss the mushrooms in the olive oil and butter.
2. Add all the seasonings except the parmesan cheese.
3. Bake in an oven at around 190°C for 12-15 minutes or until browned and tender, tossing occasionally.
4. Top with parmesan cheese and serve.