POMEGRANATE TRADITIONAL RECIPES
The pomegranate shrub (small tree) has been planted in the Mediterranean region since ancient times. The name pomegranate derives from medieval French and means seeded apple. In many cultures, the fruit symbolizes prosperity and fertility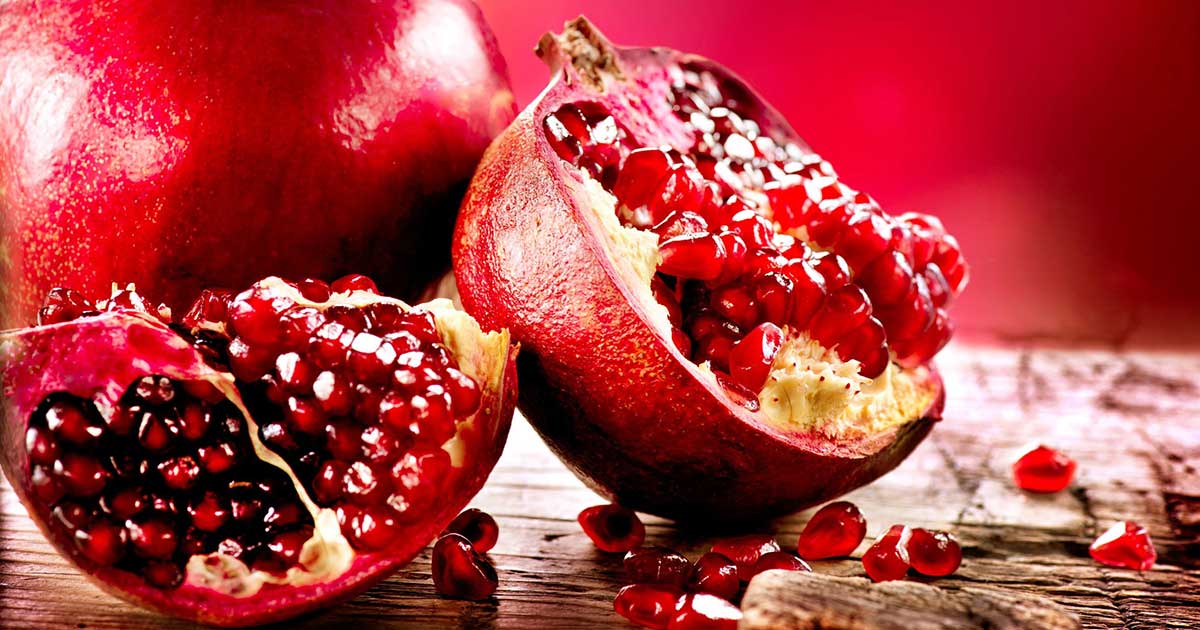 Juice, wine and molasses are processed from pomegranate fruits, the latter being very popular in many types of cuisine including Lebanese. The seeds also have their place in the kitchen; when dried, they are used in Indian and Pakistani cuisine as spices in the preparation of chutney and curry.
Several varieties of pomegranates are planted on different altitudes across Lebanon; they vary from sour acidic to sweet. The fruits are harvested in fall. Pomegranate molasses, debs el remman, is a pillar in the Lebanese gastronomy; it is prepared by boiling the sour fruits' juice until it thickens and sugar is sometimes added. Pomegranate molasses is used in salads and vegetarian pastries as a substitute for lemon juice; it is also used to marinate meat and adds rich flavors to makanek, Lebanese sausages.
Tips from The Food Heritage Foundation's president, Mabelle Chedid
Freezing the entire fruit makes it easier to separate and remove the grains.