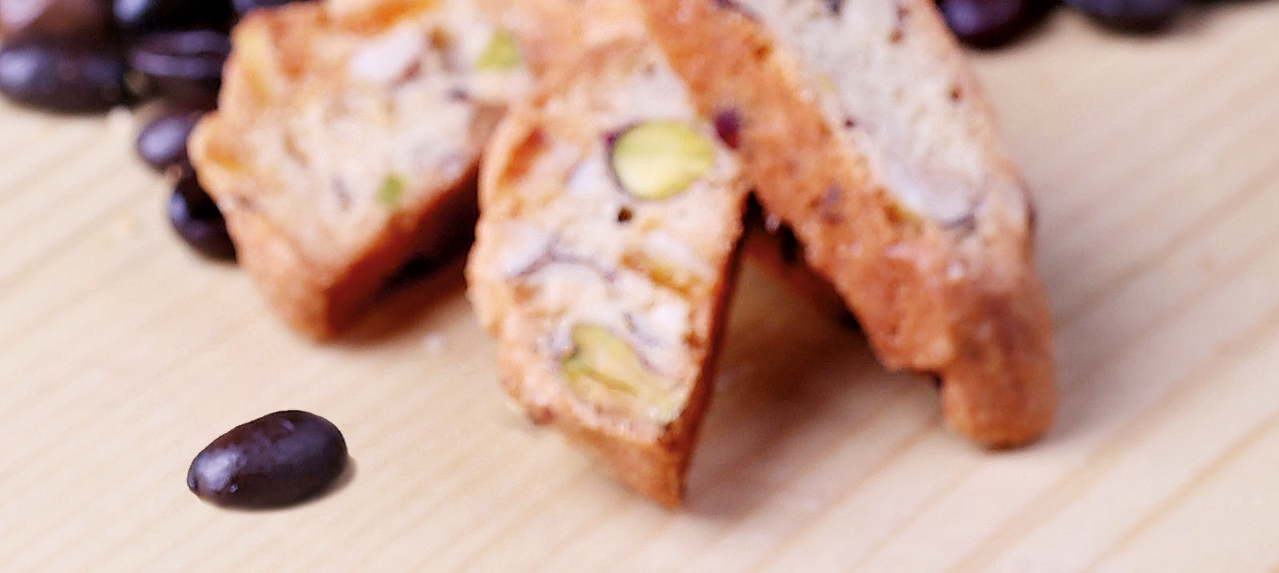 100g dried apricots
100g butter
230g sugar
150g eggs
125g hazelnuts
125g pistachios
250g flour
1. Cut the apricots in small cubes.
2. In a mixing bowl, mix well the butter and sugar until it becomes white.
3. Then start by adding the eggs one by one, add the hazelnuts, pistachios and the flour, and finish by adding the apricots.
4. Preheat the oven to 170⁰°C.
5. Using a piping bag pipe a 4cm (boudins shape).
6. Bake for 30 minutes, and then cut the biscuits in 6mm slices.