CROUSTADE OF PINTADE WITH FOIE GRAS
Makes 5 pcs | Prep/baking 30 mins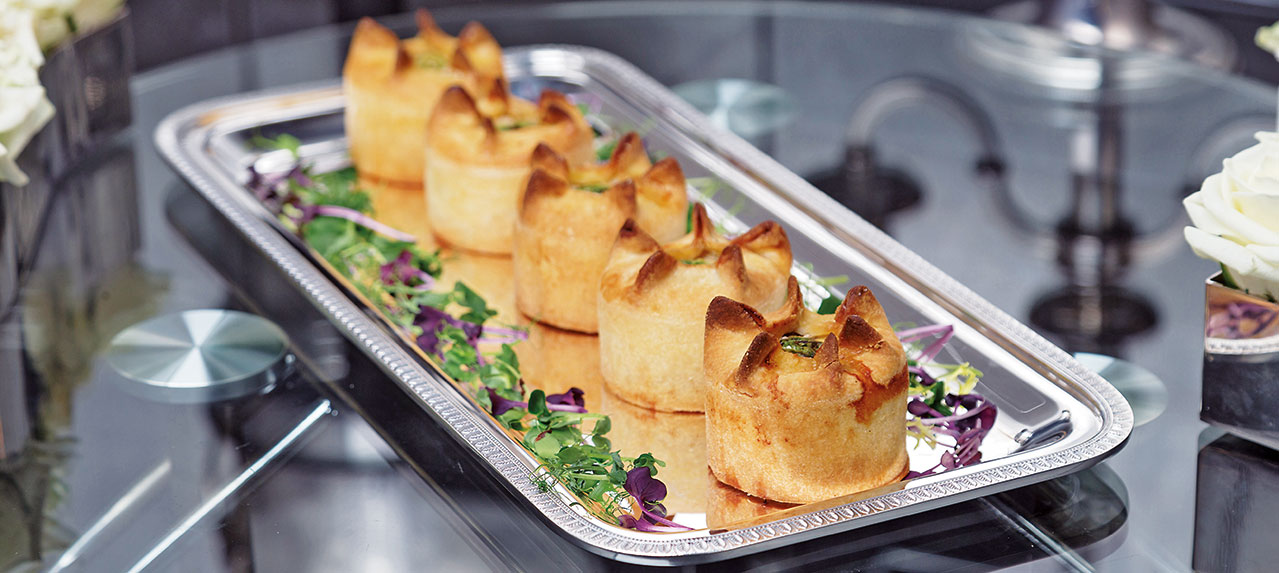 Paté dough
250g flour
125g butter
75g sugar
5g salt
2 egg yolks
50g water
Stuffing
100g foie gras
200g pintade leg
2 pcs big mushrooms
4 leaves green cabbage "savoy"
1 egg
200g pintade breast
50g butter
50g fresh cream
Salt
White pepper
1. Prepare the dough by mixing all the ingredients together, put in the fridge for an hour then roll, cut and fold it in a mold of 6cm (diameter).
2. Prepare the mousse by mixing the breast with the salt, then add the butter, egg and the cream. Put it in a piping bag.
3. Cut the foie gras, the mushrooms and the pintade leg in cubes.
4. Start filling the raw dough with the mousse, then place the cubes in it.
5. Finally, put a tube of green cabbage leaves in the center.
6. Bake it in an oven at 190°C for 15 minutes. Can be served hot or warm.