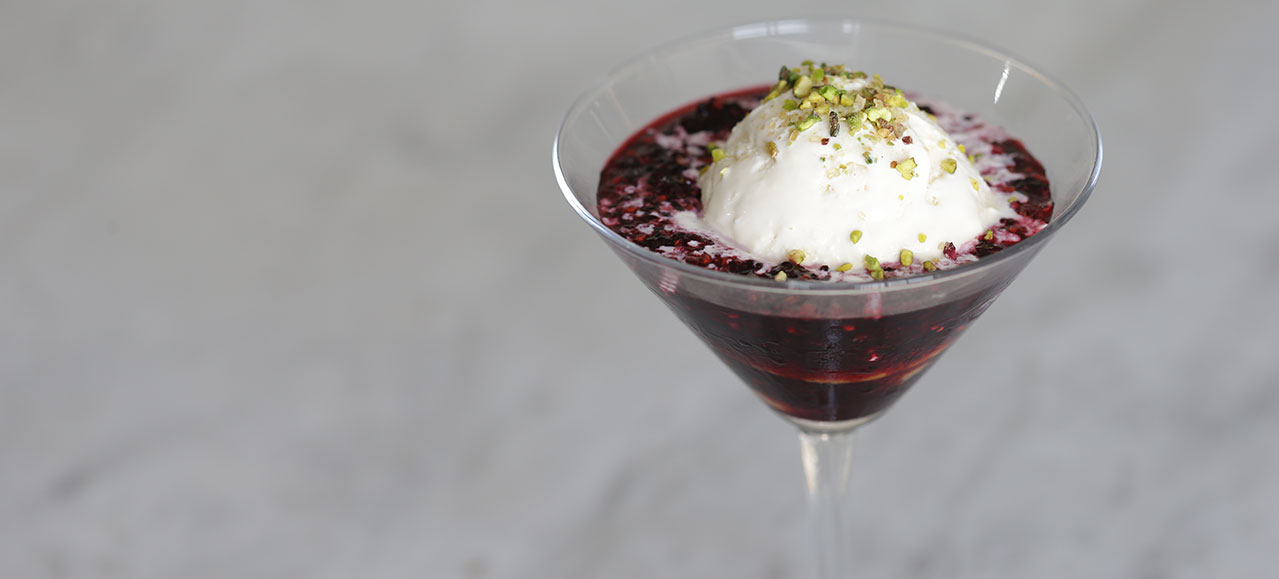 • 300g mulberries
• 25g caster sugar
• 4 peaches, peeled and stoned
• 6 scoops vanilla ice cream
• 20g pistachios, finely chopped
1. Process 150g of the mulberries and the sugar in a food processor, until smooth.
2. Slice the peaches.
3. Divide the peaches and whole mulberries in 6 martini glasses.
4. Evenly distribute the mulberry sauce among the glasses.
5. finish each glass with a scoop of vanilla ice cream.