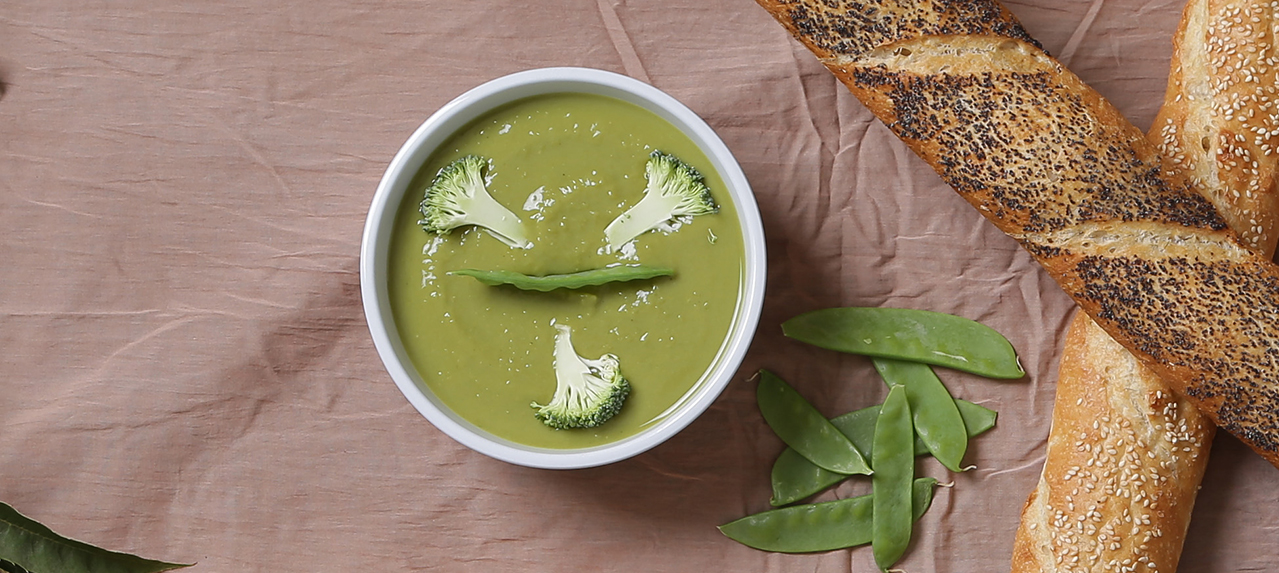 • 3 tbsp unsalted butter
• 1 small onion, chopped
• 4/5 cups chicken broth
• 6 cups peas
• Salt and white pepper
• 1 cup of broccoli
• 4 tbsp heavy cream
1. Melt butter in a large pot over medium heat. Add onions, stirring often until softened but not browned. Add the peas stir for a few minutes, then add the broth and bring to the boil. Cover and cook for 30 minutes.
2. Add the broccoli, salt and pepper and cover again to cook on medium heat for 6 more minutes. Remove pot from the heat and purée the soup in a blender, thinning with hot water if it's too thick. Add the heavy cream and serve warm.