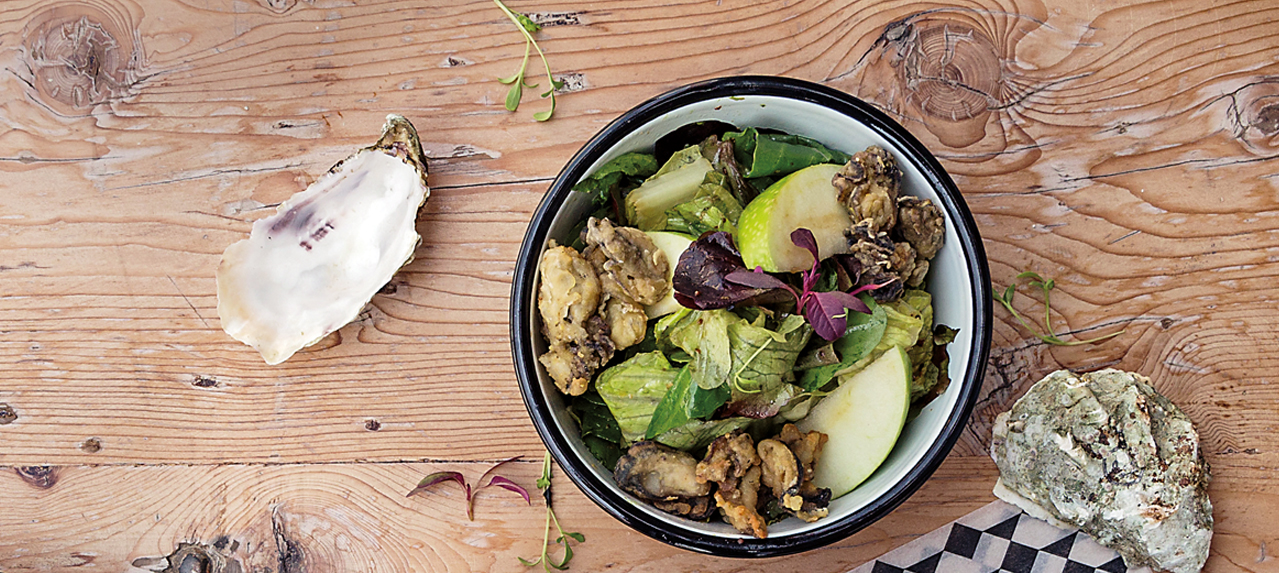 • 24 freshly shucked oysters,
drained and dried
• ¾ cup AP flour
• ½ tsp salt
• Vegetable oil
1. Stir together the flour and salt. Toss the oysters till well coated with flour; shake off excess.
2. Heat a skillet with 1/4 inch oil and quickly re-toss oysters in flour, four at a time, to ensure they are well coated. Drop the oysters when the oil is hot; do not crowd the pan.
3. Cook for 2 minutes on each side or till they are golden brown. Allow oil to reheat between batches.
4. Serve hot as an appetizer with a tartare sauce or toss a green salad with apples, a lemon vinaigrette and scatter the crispy oysters on top.