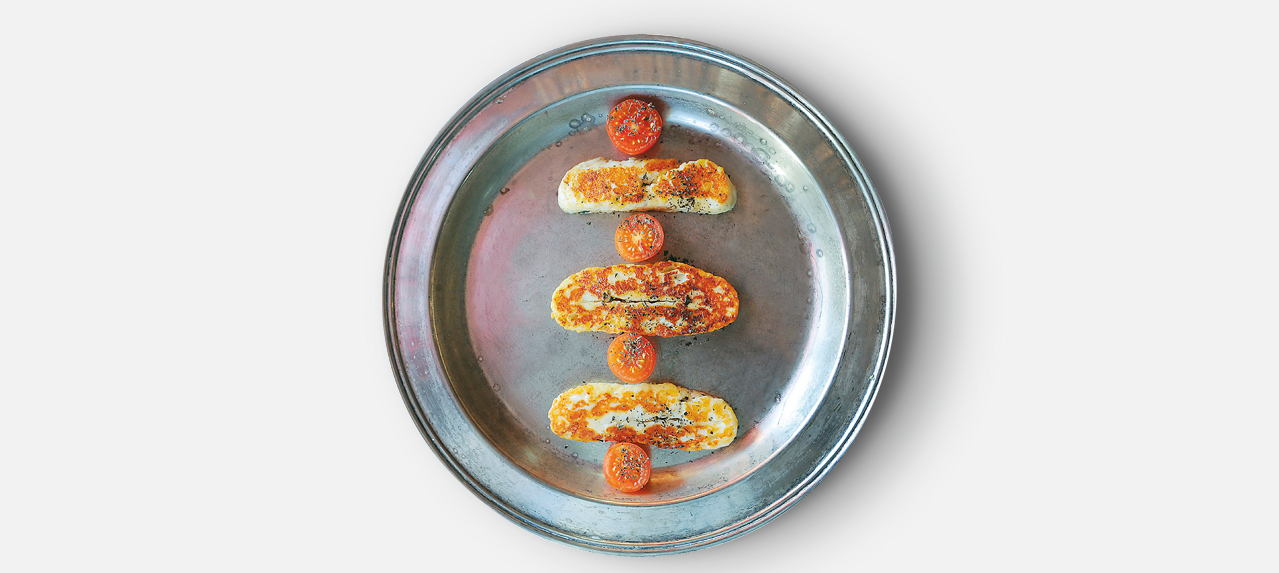 • 300g village halloumi cheese (sliced approximately 2cm thick)
• 60g butter
• 1 large lemon
• ½ tsp dried mint
• 8 cherry tomatoes (sliced in half)
• ¼ tsp cracked black pepper
1. Melt butter on medium heat in a nonstick pan.
2.Place halloumi in pan, allow to brown and turn over, using two forks.
3.Add cherry tomatoes, mint and pepper.
4.When halloumi is soft, squeeze fresh lemon juice over and serve immediately.