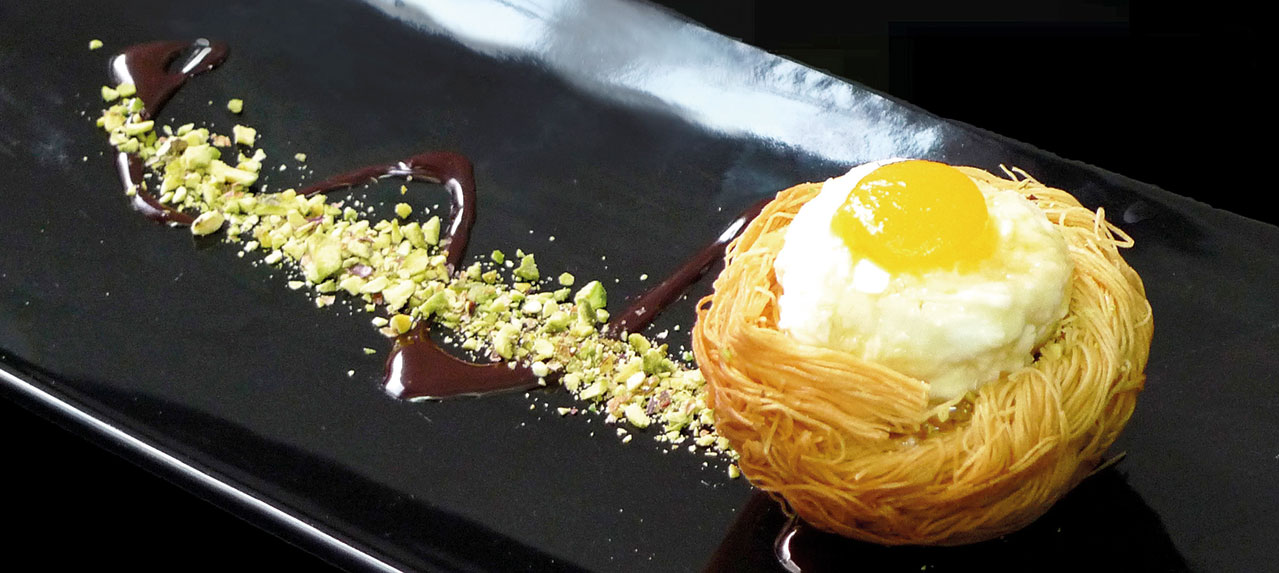 120g uncooked osmaliyeh (oriental
shredded wheat)
60g achta (oriental clotted cream)
20g pistachios
100g clarified butter
2 pieces of a separated conserved apricot
Drizzle of chocolate sauce
10g honey
1. Dip the uncooked osmaliyeh in some of the clarified butter, and then roll it in a circle to form a nest shape. Place in a rubber half-sphere mold.
2. Place the formed nest in the oven for 10 minutes at 180°C, till it turns golden. Set aside to cool.
3. Put a bit of the crushed pistachios into the nest, then shape the ashta into a small ball
and place inside as well.
4. Top the ashta with the apricot. Drizzle a bit of the chocolate sauce and the crushed pistachios on top.
5. Place the osmaliyeh on a plate, and put one spoonful of honey on top.