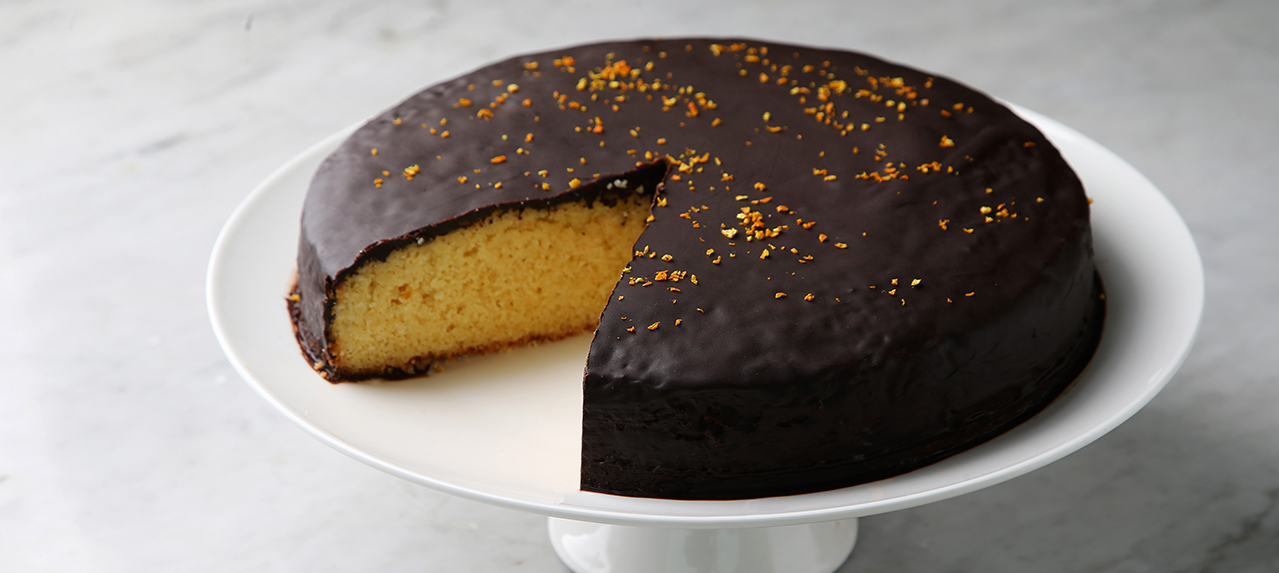 • 300g semolina
• 165g plain flour
• 1 tsp baking powder
• 170g unsalted butter, at room temperature
• 270g caster sugar
• Juice and zest of 2 oranges
• Juice and zest of 1 lemon
• 4 eggs, at room temperature
• 330ml milk
For the chocolate sauce
• 100g unsalted butter, at room temperature
• 150g dark chocolate, 70% cocoa, broken into pieces
• 1 tbsp clear honey
• Zest of 1 orange
1. Preheat the oven to 180°C. Line and grease a 25cm spring form cake tin. In a medium bowl, combine the semolina, flour and baking powder. In a separate medium bowl use an electric mixer with a paddle attachment, cream the butter and sugar until light and fluffy. Add the juice and zest of the oranges and lemon.
2. Add the eggs, one at time, beating after each addition and scraping down the sides of the bowl as you go along. Add the semolina and flour mixture, in batches of thirds, beating after each addition until just combined. Pour in the milk and beat until the mix is completely smooth.
3. Pour the cake batter into the prepared cake tin and level using a palette knife. Bake in the oven for 40 – 50 minutes, or until a skewer inserted in the center comes out clean. Set aside for 10 minutes and then transfer to a wire rack to cool completely.
4. In the meantime, for the chocolate sauce, in a bain marie over medium heat, place the butter, chocolate and honey stirring constantly until melted. Pour the chocolate sauce over the cake and decorate with orange zest.