NO-MACHINE, NO-KNEAD DOUGH
Ask anyone what their favorite food is and the answer will most likely include carbs. Most of us like to pretend we prefer to have a cauliflower-crust pizza, zucchini noodles, or whatever trendy substitute is in at the time, but we cannot deny that the power that carbs – specifically dough-based carbs – hold over our taste buds is above all else.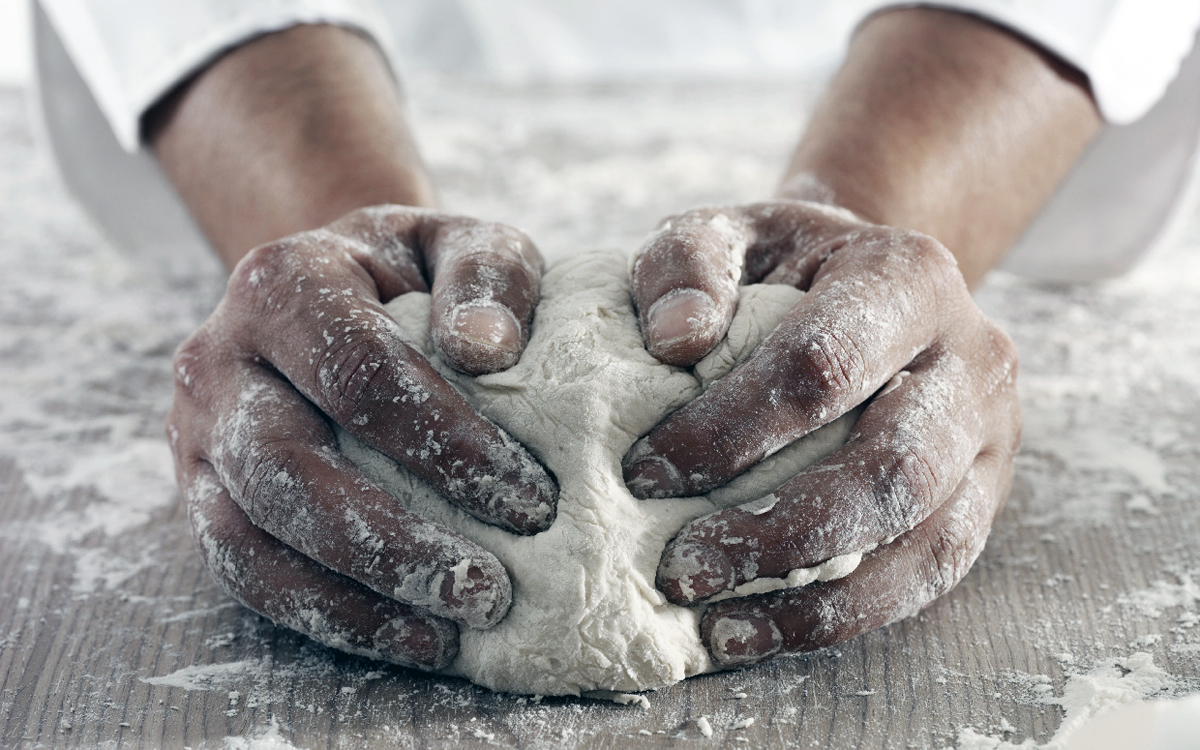 Bread, pizza, man'oushe, fatayer… the possibilities are endless; and any foodie worth their salt will agree that the best dough is the one made at home. Dough-making is a labor of love, after all, and in order for it to be perfect, it requires a lot of elbow grease – or does it?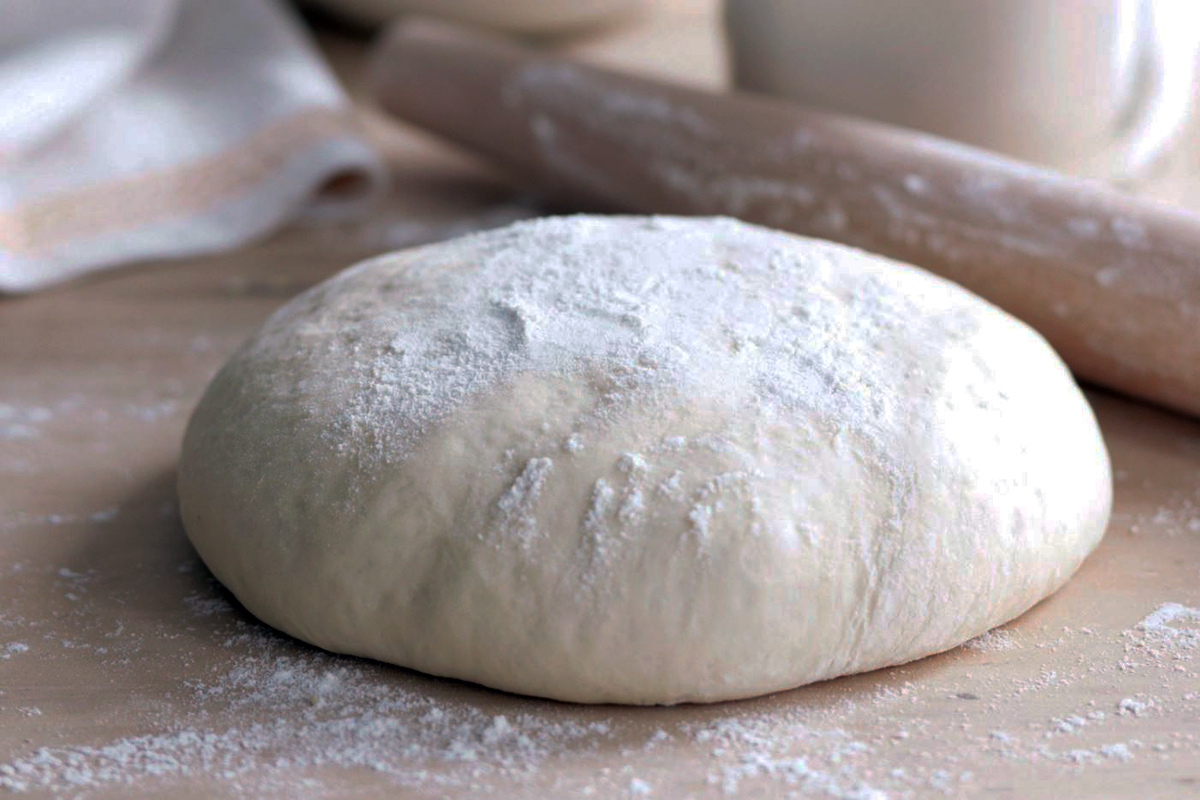 Anyone with basic knowledge of food preparation knows that making a dough usually requires a good amount of kneading. Technically speaking, this process is what allows the gluten (i.e. the protein in the wheat) to develop, which will give the dough its elasticity. This process is extremely in the making of any yeast dough.
However, many are deterred by the thought of having to knead a dough by hand – a tiresome chore for some. And while some people resort to buying a machine such as a standing mixer, many are left with no choice but having to order in.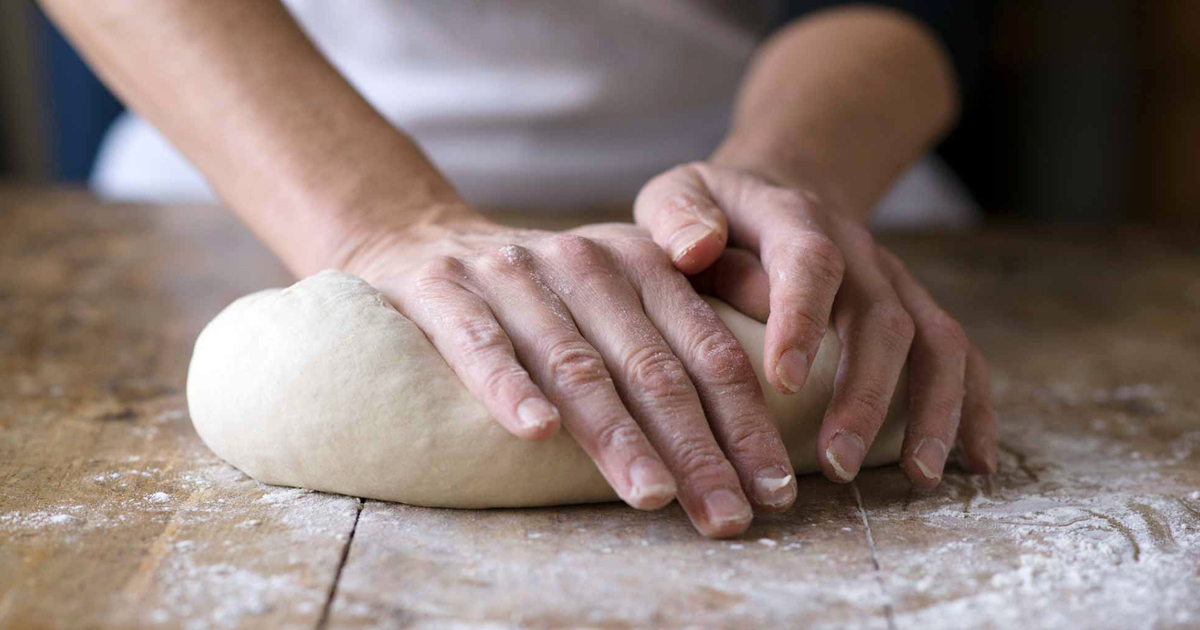 What many may not know is that there is a way around this issue. The technique we're about to breakdown for you will allow you to make any sort of yeast dough without the need for a machine or any harsh kneading. A little heads up: it will require some time.
To better visualize it, we will be using the following simple dough recipe, which you can use to make anything from bread to man'oushe to pizza.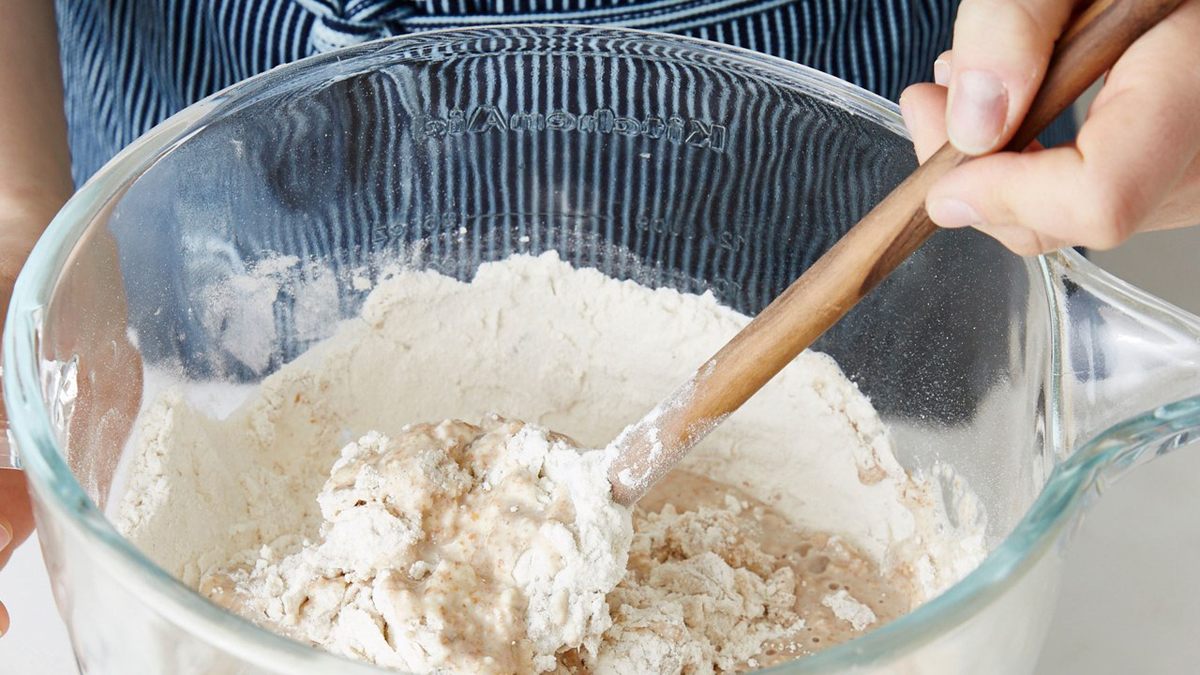 The process itself is quite simple: you start by mixing up your dough in a bowl. Then, instead of kneading it out on a countertop, you leave it in said bowl for at least 12 hours. By using time instead of force, you will allow the gluten strands to develop, giving you virtually the same results, both in texture and in taste.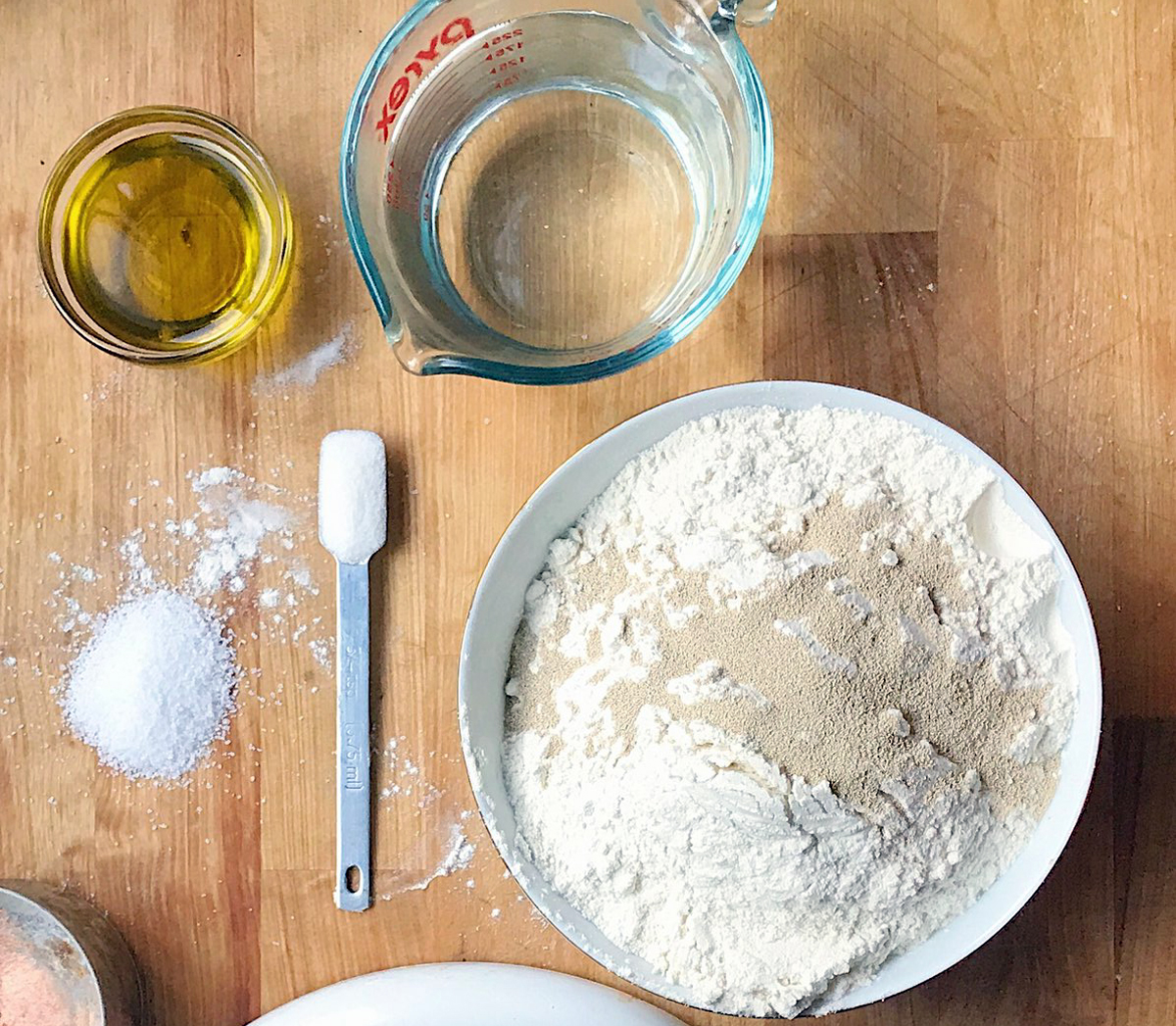 Recipe:
500g flour
330ml water
1/4 tsp yeast
2 tsp salt
2 tbsp olive oil
Ingredients:
Start by mixing your dry ingredients together well.
Add your water and oil.
Mix the dough together very thoroughly with a wooden spoon or a rubber spatula. Make sure not to leave any bit of dry flour unmixed. The result should be a slightly saggy dough.
After you're done mixing, cover your bowl very well so as no air can come in or out.
Leave the bowl in dark, dry, room temperature area for 12 to 18 hours. If you're not planning on using immediately afterward, transfer to a fridge. You can leave it in there for up to 5 days.
When you're ready to work with it, simply scoop out the dough onto a floured surface and proceed to work with it as you would a normal dough.