Where are the best places in town to enjoy delicious food for under 25,000 LBP? Here's a roundup from Zomato!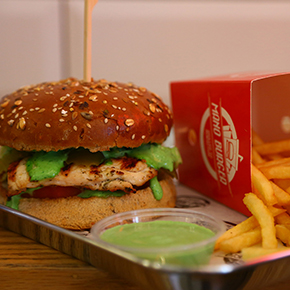 MANO BURGER
---
Known for: Chilli Burger, The Mano Burger with a sujuk patty, the French fries, friendly service and staff.
Reviewed by Nour Choucair
"Definitely one of the best burgers in Lebanon! The patty is perfectly grilled with just the right amount of fat in it. The bun is soft and fresh, just like all the other ingredients in the burger."
20 000LL | Blanco Center, Ground Floor, Municipality Street, Bourj Hammoud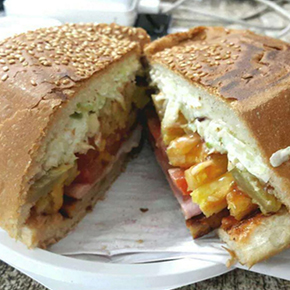 CHAUD FROID 
---
Known for: Fries, chicken sub, hamburger, cheeseburger, coleslaw salad.
Reviewed by Stacey Baaklini
"Guaranteed to make you full and satisfied. Must try for whoever wants to get full on a budget. A special recommendation would be their chicken sub."
15 000LL | Mar Elias Street, Dekwaneh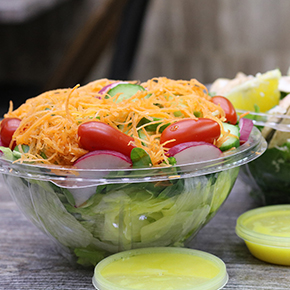 CLASSIC SANDWICH
---
Known for: Caesar salad, potato wedges, mozzarella burger, chicken sub, chicken roll, steak sandwich.
Reviewed by Wissam Akl
"We had the Crispy Platter and the Chicken Tenders Platter. The crispy chicken pieces were very tasty. The portions are huge and very generous."
15 000LL | Sidi Hassan Street, Bourj Abi Haidar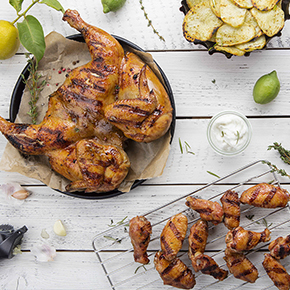 DEEK'MATIC
---
Known for: Steak sandwich, 'broasted' chicken, cheese sandwich, grilled chicken.
Reviewed by Foody FoodPecker
"Their crispy chicken and their fries are super delicious! The staff is professional and the service was fast. The prices are super fair."
25 000LL | Beit Chabab Street, Mazraat Yachouh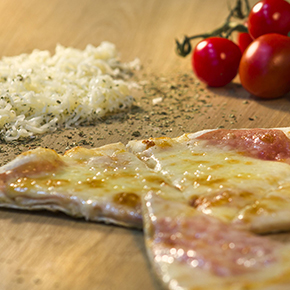 FURN BEAINO 
---
Known for: Lamb meat man'ouche, shanklish, quick service and friendly staff.
Reviewed by AH
"We went there at 11 p.m. and people were standing in line. For sure, the lahm b ajin is not to be missed. The meat used comes from a whole sheep cooled in their fridge and not from leftovers like most of bakeries do."
15 000LL | Sarba, Jounieh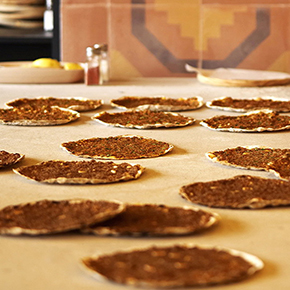 ICHKHANIAN
---
Known for: Freshly made Armenian bakes.
Reviewed by Tony Kfoury
"When you crave for Armenian food, it is a great choice. First it is not commercial and very tasty. The mante is crispy and very well made. The soubereg is fresh and tasty."
15 000LL | Asad Rashid St, Zalka | Hussein Beyhum St, Zokak el-Blat, Beirut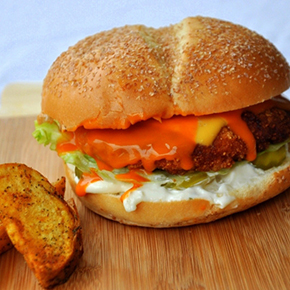 MR. INTERNATIONAL
---
Known for: Fries, potato wedges, buffalo wings, nacho burger, chicken wings, crispy bacon.
Reviewed by Charbel T. Saleh
"The sub was full of flavor and the bacon was tasty. The wedges were also great bu what I liked the most were the wings with the barbecue sauce recommended by the waiter."
20 000LL | Boulevard Sainte Rita, Horsh Tabet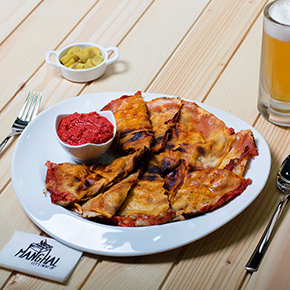 MANGHAL
---
Known for: Cherry kebab dish, pastrami and cheese rolls, arayis kafta/soujouk.
Reviewed by Talal Najm
"Simple decor and seating, but it's really the food that makes the difference. We trusted the owner/chef with the food selection and I must say that every plate was marvelous (perfect sweet and sour combination in some plates with the cherry based sauce, perfect chili content in others."
25 000LL | Breezevale House Tower, 1st Floor, Main St, Zalka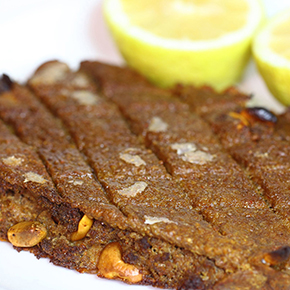 RESTAURANT APO
---
Known for: Fattoush, fries, crispy chicken, kabab karaz, kastaleta, kabab khachkhach, kabab laban, kabab chekaf.
Reviewed by Foodlover
"If you are looking for some mouthwatering grilled food, this is definitely your place. Recommended for food lovers who are less interested in the setting and more concerned about enjoying a new food experience at affordable prices."
15 000LL | Harboyan Building, Tiro Street, Bourj Hammoud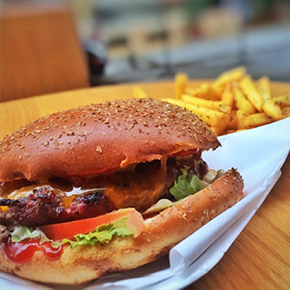 URBAN GRILL
---
Known for: Homemade burgers and fries refill, DJ and a cozy setting.
Reviewed by Toothless
"Urban Grill is a pleasant hideout in the back alleys of Achrafieh with a small front terrace. I especially enjoyed the BBQ Bacon Burger, and the Bacon-Wrapped Hotdog."
20 000LL| Saad El Khoury Building, Bon Pasteur St, Achrafieh