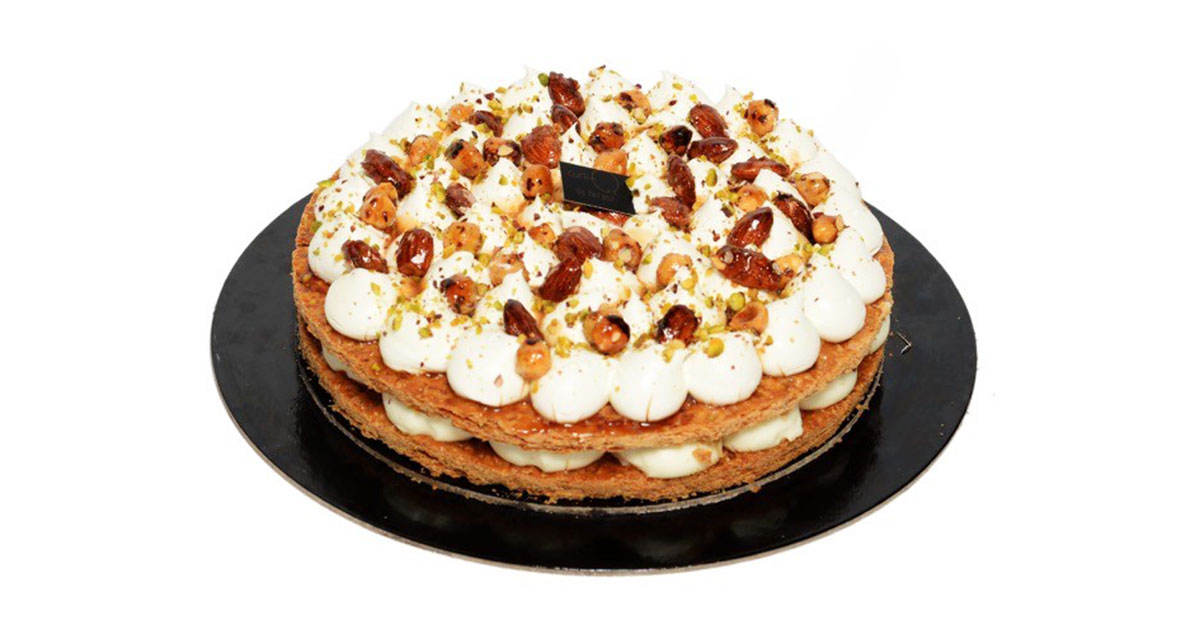 300g Milk
200g Cream
100g Sugar
40g Corn flour
10g Rose Water
10g Orange Blossom Water
100g Pistachio paste and raw pistachio crumbles
1. Bake the Mille feuille Sheets. Allow to cool.
2. Heat the Sugar and milk and corn flour.
3. After it cools, whisk in the cream,  rose water and orange blossom.
4. Decorate between layers of Mille feuille, and top with caramelized almonds, or Pistachio.