GLUTEN FREE CHOCOLATE CAKE
Serves 12 | Prep/baking time 35-45 mins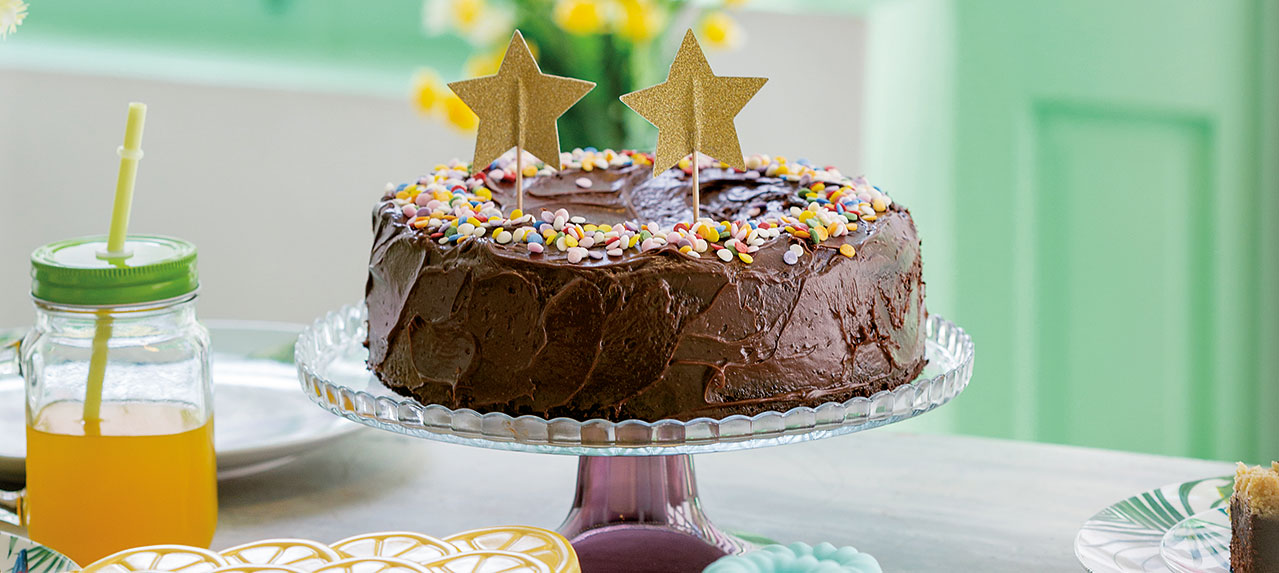 1 cup (2 sticks) unsalted butter, plus more for pan
½ cup plus 2 tbsp unsweetened cocoa powder from Cacao Barry
1 cup 41% ALUNGA milk chocolate from Cacao Barry
3 large eggs
2 tsp Eurovanille vanilla extract
1 ¾cups sugar
1 ¼ cups buttermilk
2 cups Bob Red Mills gluten free 1-1 baking flour or you can use normal flour for a normal recipe
1 ½ tsp baking powder
½ tsp baking soda
½ tsp salt
1. Preheat oven to 180°C.
2. Butter a round pan (24cm diameter) and dust with 2 tablespoons cocoa powder, tapping out excess.
3. Melt 1 cup butter in a small saucepan over medium heat.
4. Add chocolate and remaining 1/2 cup cocoa powder; cook, whisking constantly, until smooth.
5. Let cool slightly.
6. Whisk eggs and vanilla in a large bowl. Add sugar and whisk until smooth, lightened in color, and slightly aerated for about 2 minutes.
7. Stream in buttermilk while whisking, then stream in chocolate mixture while whisking until smooth.
8. Sift flour, baking powder, baking soda, and salt into chocolate mixture. Whisk until batter is mostly smooth.
9. If you are doing a gluten free recipe do not over mix!
10. Transfer to prepared pan. Bake cake until a tester inserted into the center comes out clean, 35–40 minutes.
11. Transfer pan to a wire rack and let cake cool completely before frosting and decorating with sprinkles.