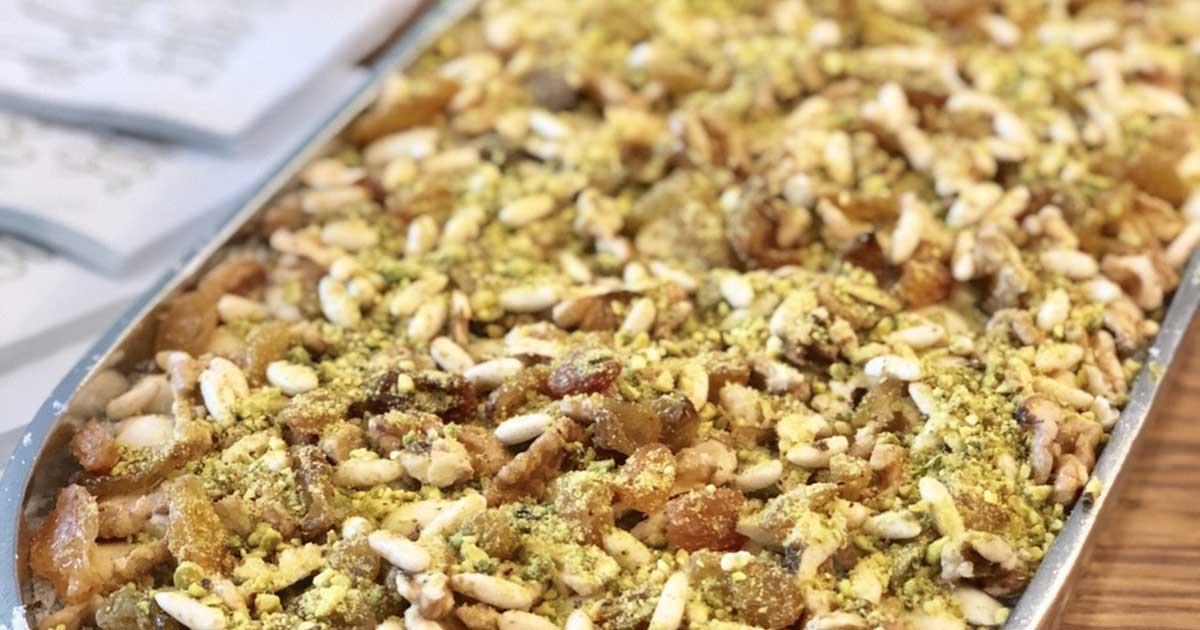 2 cups rice powder
4 cups granulated sugar
12 cups water
¼ cup crawya
1 ½ tbsp cinnamon powder
1 tbsp blossom water
1 tbsp rose water
1 cup ground almonds (grind raw almonds, cook over stove-top until light gold)
Everyone has their own way of making meghli, a delicious dish typically served after the birth of a child and around Christmas time. This recipe is our family's favorite. After the meghli mixture is made, we mix in ground almonds, and plate (either a large decorative plate, or single serving dishes), then garnish with very fine coconut shreds, golden raisins, soaked and peeled almonds, pine nuts, walnuts, and ground pistachio!  I would forego your workout for the day of you plan on making this, it requires a lot of standing and stirring!
1. Mix all the DRY ingredients (except for the almonds) in large pot.
2. Set pot over medium heat and mix in the water, slowly, constantly stirring from beginning to end.
3. When boil starts, add blossom water and rose water. Set to low heat and stir while boiling for 2 minutes.
4. Mix in the almonds.
5. Set aside to cool.