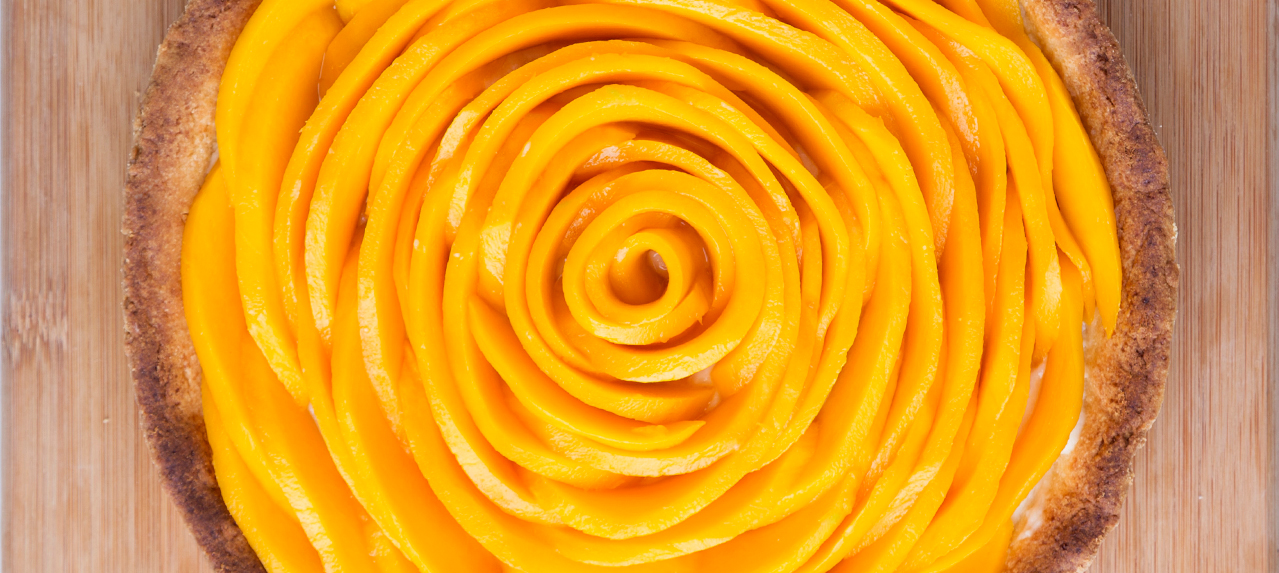 Tart
• 2 cups flour
• 1 cup butter cubes
• ½ cup powdered sugar
• ¼ tsp salt
• 3 tbsp cold water
• 1 egg yolk
• 2 tsp vanilla
Filling
• 2 cups milk
• 3 tbsp flour
• 2 eggs
• ¼ cup sugar
• 1 tsp vanilla
1. For the dough mix dry ingredients in a food processor, then add the butter, and process the ingredients until you get a sandy mixture. Then, add the egg
yolk and the vanilla and mix until the mixture forms a ball. Put the dough in a plastic wrap and let it rest in the fridge for half an hour.
2. Place the dough in the tart pan and press it with your finger to take its place, then bake it in a preheated oven at 180°C for 10-12 minutes until it gets a nice light brown color.
3. For the filling, beat all the ingredients, in a pan and gently bring to just boiling point, stirring with a wooden spoon, until the mixture is thickened.
4. Remove from heat, put it in a bowl and cover it with a plastic wrap to prevent it from forming a dry surface and leave to cool.
5. When the filling is completely cool, add it to the tart and decorate it with thinly sliced mango to form a flower.