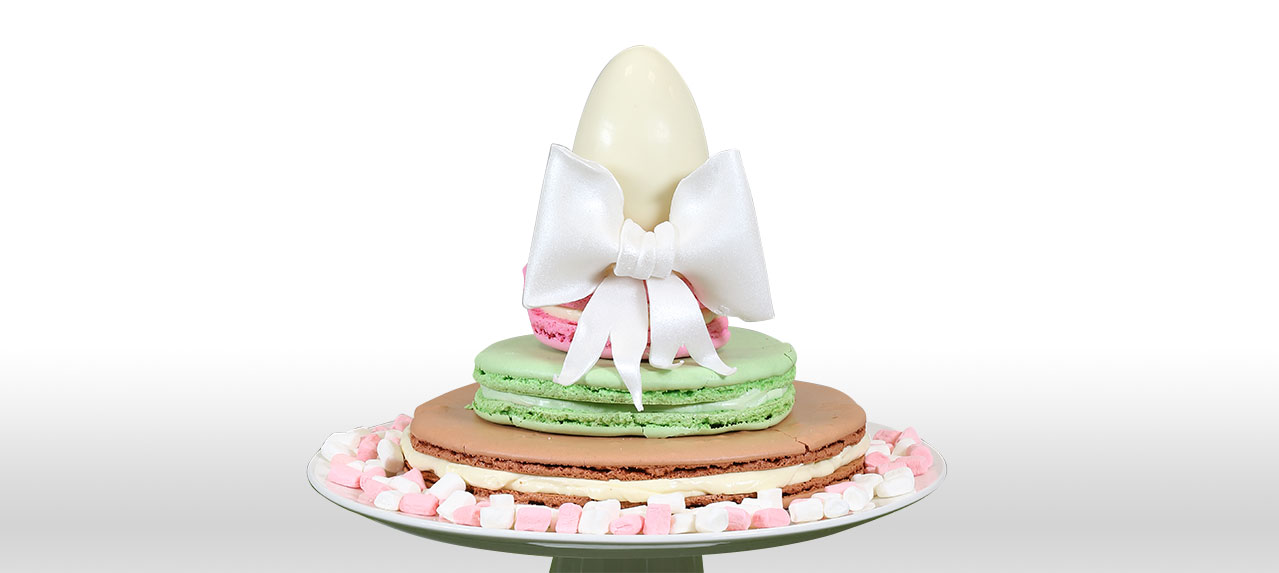 500g almond powder
500g powdered sugar
300g egg whites
600g sugar
150g water
Cream cheese
200g Philadelphia cream cheese
150g fresh cream
75g sugar
1. Mix the almond powder with the sugar powder and half of the egg whites.
2. Prepare the syrup by warming the water and sugar at a temperature of 120ºC.
3. Mix the rest of the egg whites with the syrup and mix all the ingredients together.
4. Make a circle shape of maccaron with a pastry bag on a baking tray. Bake the maccaron at 140ºC for 7 minutes.
5. Mix the cream cheese, the sugar and the cream.
6. After the maccaron cools down, fill it with the cream.