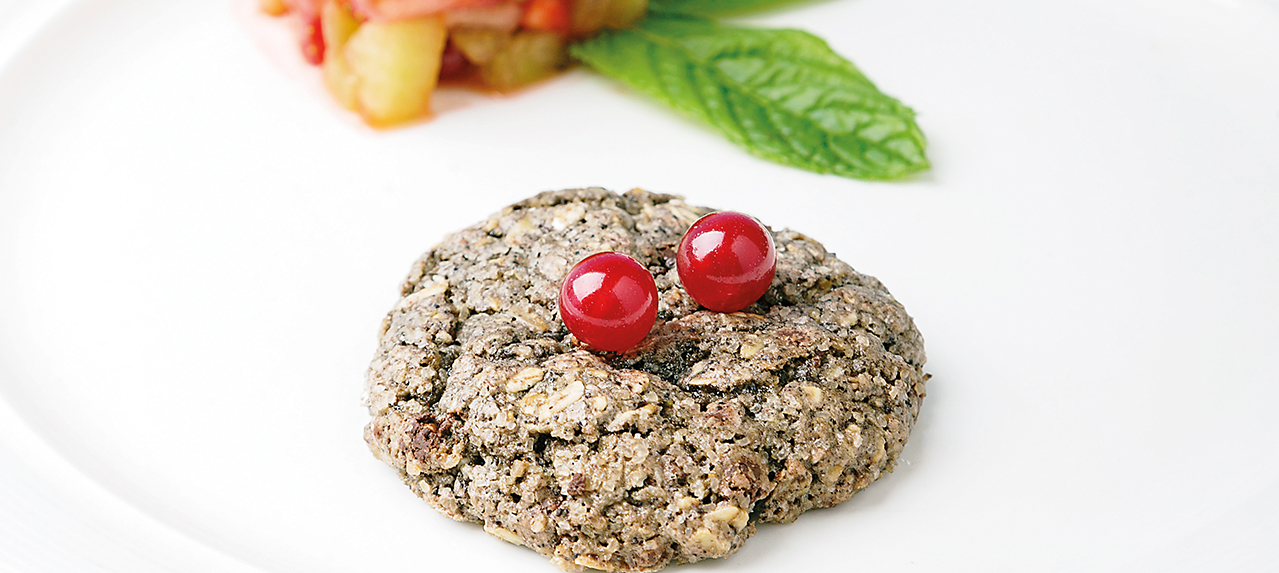 • 2 tbsp ground flaxseed powder
• 1/3 cup unsweetened almond milk
• 1 cup oat flour
• 1½ tbsp maca powder
• 1 tbsp baking powder
• ½ tsp baking soda
• ½ tsp ground cinnamon
• ½ tsp sea salt
• 1 cup coconut sugar
• ¼ cup coconut oil, melted
• 2 cups rolled oats
• ½ cup dairy-free mini chocolate chips
1. Preheat the oven to 180°C. Line two baking sheets with parchment paper. In a large mixing bowl, combine the flaxseed powder and almond milk. Set aside.
2. In a medium bowl, combine the oat flour, maca powder, baking powder, baking soda, cinnamon, and sea salt. Mix well.
3. Add the coconut sugar and coconut oil into the large bowl with the flax mixture, stirring to combine. Blend the dry mixture into the wet to form a sticky dough. Fold in the oats and chocolate chips.
4. Spoon the mixture onto the baking sheets in golf-ball-size mounds, and flatten with the back of a spoon or your fingers. Bake for 8-10 minutes, or until lightly browned.
5. Transfer cookies to a wire rack to finish cooling. Stored in a sealed container, cookies will keep for up
to a week.