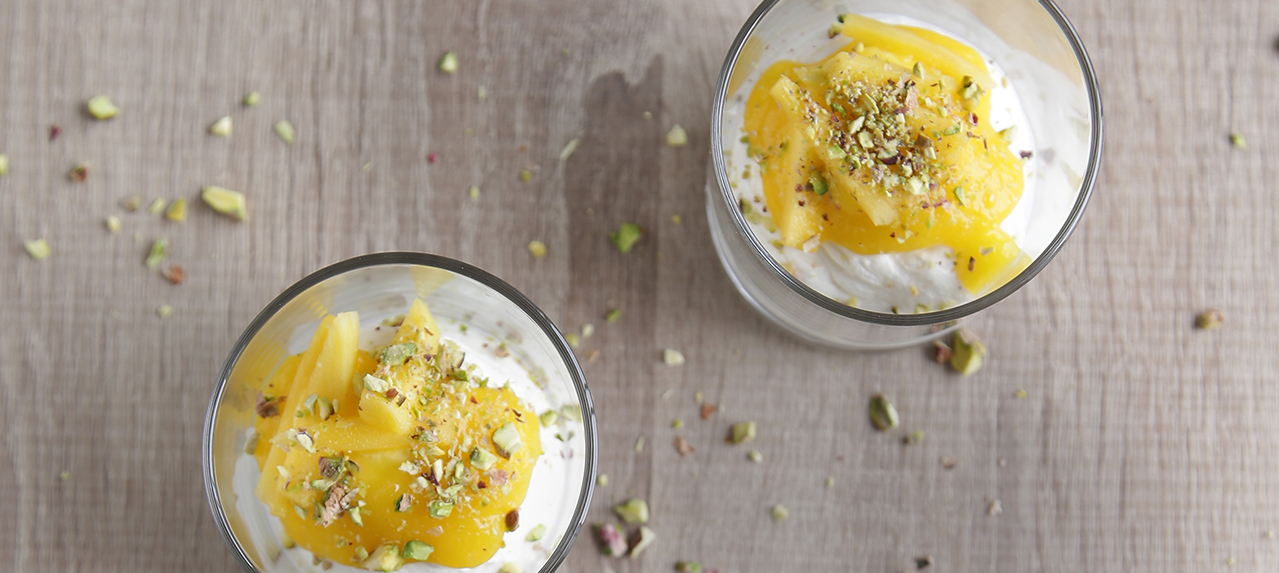 For the labneh mousse
• 400g labneh
• 360ml heavy cream
• 45g caster sugar
• ½ vanilla bean, split and
seeds scraped
For the mango coulis
• Juice of 1 mango
• Juice of ½ lemon
• 1 tbsp caster sugar
To serve
• Mango slices
• Pistachios, finely chopped
1. In a medium bowl, with a whisk attachment, whisk all the ingredients for the labneh mousse to medium peaks and until light and fluffy.
2. In a small saucepan, over medium heat, place all the ingredients for the mango coulis. Cook stirring constantly until the mixture starts to bubble and slightly thicken; about 10 minutes. Remove from the heat
and set aside.
3. Using a piping bag, pipe the labneh mousse into serving bowls and drizzle with the mango coulis. Top each bowl with mango slices and pistachios. Serve immediately.