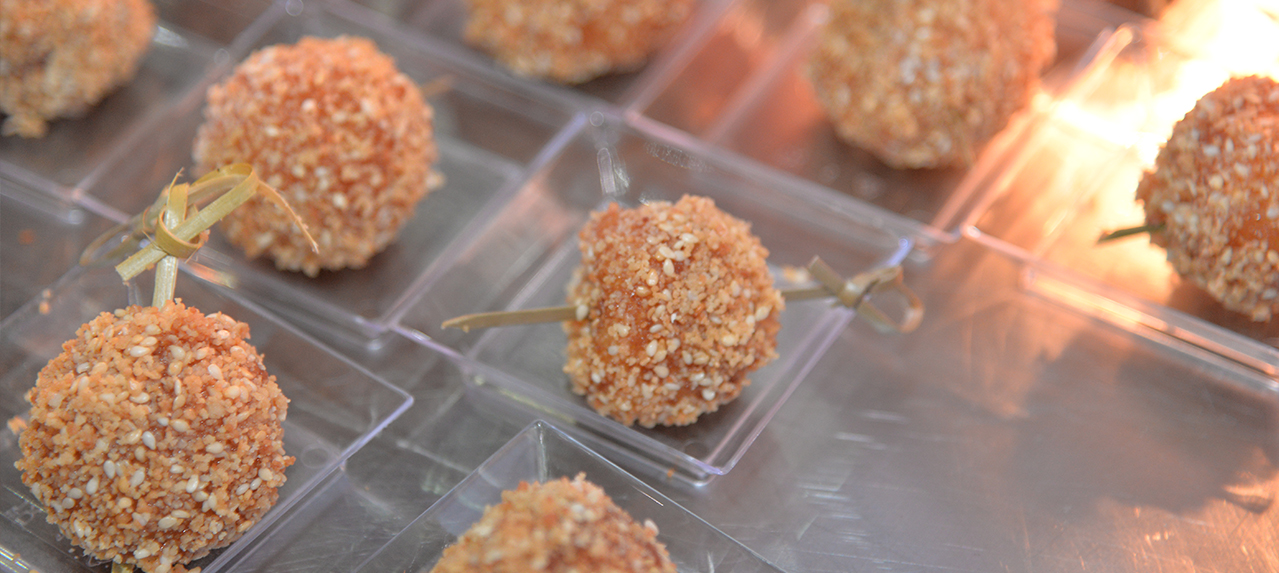 Cheese stuffing:
• 60g Akkawi cheese
• 45g Majdouleh cheese
• 50ml water
• 15ml rose water
• 15g semolina
• 35g rose loukoum
Breading:
• 15g starch
• 25g egg whites
• 85g raw ferek
• Semneh frying bath
Sugar syrup:
• 200g sugar
• 100ml water
• A few drops of orange blossom
• A few drop of rose water
• 3 drops lemon juice
Mixture of Ferek and toasted sesame:
• 35g Toasted Ferek
• 35g Toasted sesame
1. Grate and desalt (by soaking in water) both types of cheese.
2. For sugar syrup, heat pan and mix water, rose water and semolina until a paste is obtained. Remove from heat and pour into half-sphere molds. Add the loukoum and leave to cool.
3. Remove the cheese balls from the molds and coat in the starch, egg white and ferek.
4. Fry in a samneh and pour into the cooled sugar syrup.
5. Coat in the sesame and ferek mixture and serve.