The guide to essential kitchen tools for healthy living.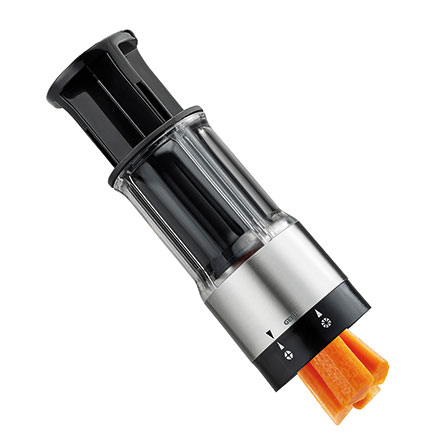 GEFU VEGETABLE AND FRUIT SPLITTER
FROM THE POTLOCK
---
Flexibility combined with an attractive design: it not only conjures up crunchy vegetable sticks or appetizing potato wedges in a jiffy, but it also splits fruit into quarters or eighths.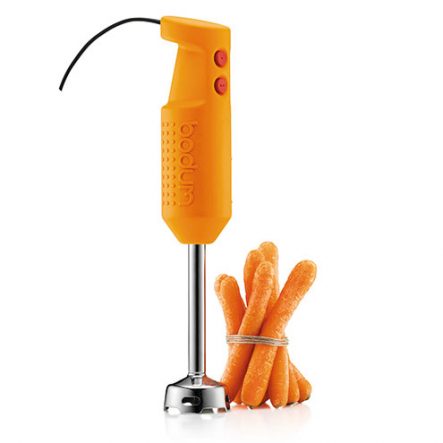 ELECTRIC HAND MIXER
BY BODUM
---
This handy little mixer can handle anything from whipped cream to mashed potatoes, kneading bread dough or mixing cake batters.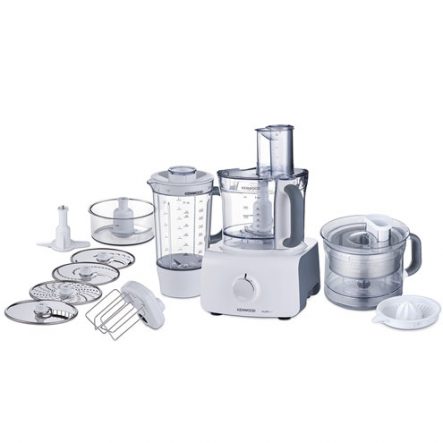 FOOD PROCESSOR
BY KENWOOD
---
This sleek and stylish 1000W food processor comes with a variety of attachments and has the comfortable capacity to help make quick and convenient meals.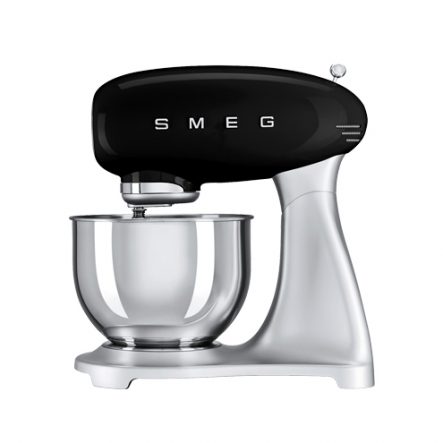 KITCHEN MACHINE
BY SMEG
---
Award winning 50's retro style mixer with 4.8 liter capacity and 800W.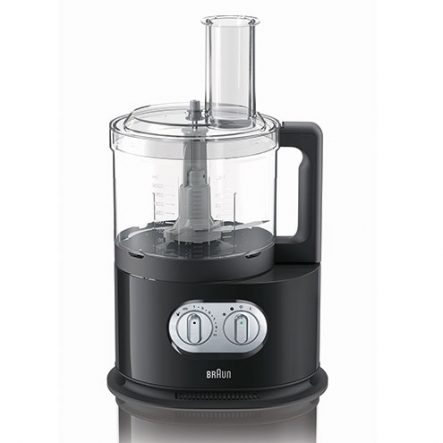 FOOD PROCESSOR
BY BRAUN
---
Part of the Identity collection with this 1000W food processor, you simply select a program and the processor intelligently selects the perfect speed and timing.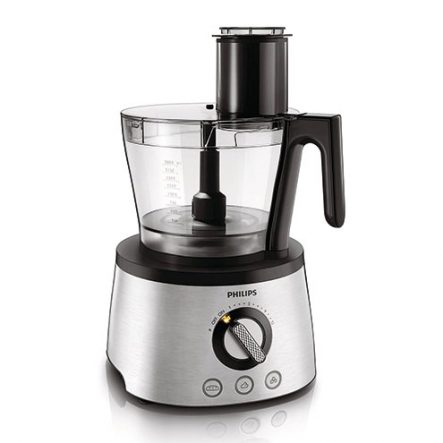 FOOD PROCESSOR
BY PHILIPS
---
Create homemade breads, cakes, drinks and more. Featuring a metal kneading hook, powerful 1300W motor and one touch auto buttons.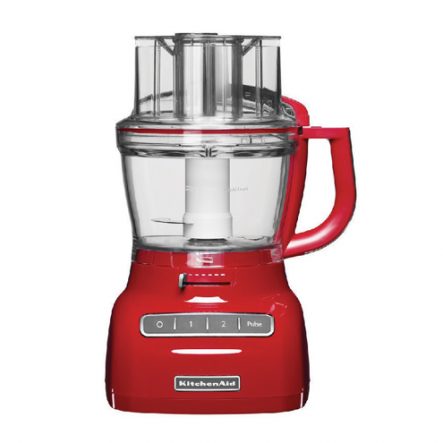 KITCHEN AID
BY VRESSO
---
Newest food processor features the first-ever ExactSlice System featuring optimized speeds, and an external lever that allows you to go from thick to thin with one slide of the lever.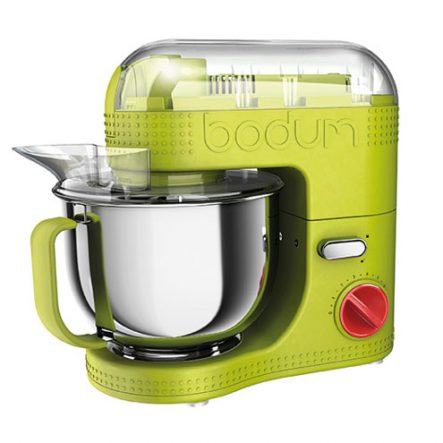 BISTRO STAND MIXER
BY BODUM
---
Powerful 7-speed motor delivering up to twice the power of traditional stand mixers. Stainless steel mixing bowls hold 4.7 liters, with non-stick coated dough hook, beater and whisk attachments.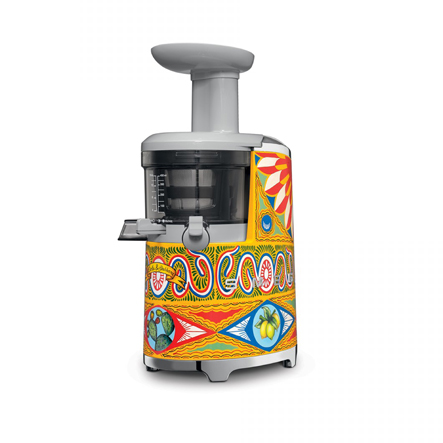 BLENDER
BY DOLCE & GABBANA
---
A blender adorned with floral motifs and the vibrant colors of Sicily.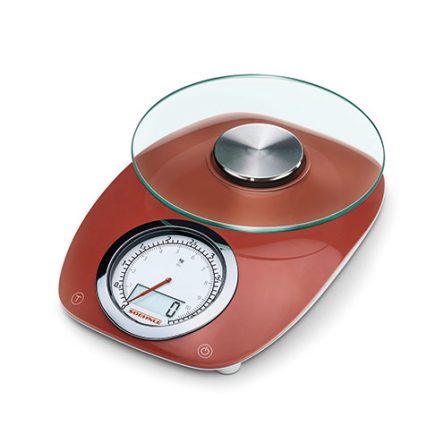 VINTAGE STYLE KITCHEN SCALE
BY SOEHNLE
---
As a top quality 50s-style design object, this vintage style kitchen scale is fully in tune with modern trends; available in three different colors.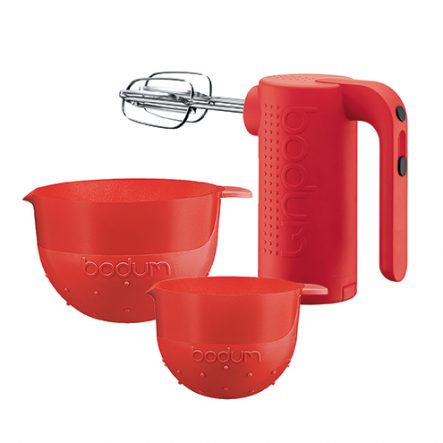 BISTRO ELECTRIC BLENDER STICK
BY BODUM
---
Easy and fun to work with, it helps make nutritious foods, and it's very easy to clean; comes with a knife, a whisk, a beater and a beaker.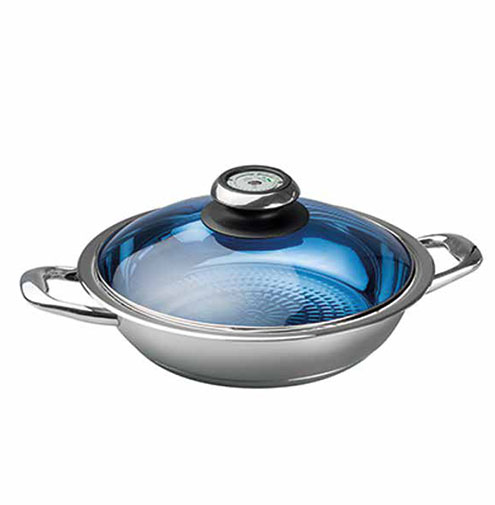 PAN WITH A BLUE GLASS LID
BY AMC
---
Frying without added fat, less calories, more taste, non-sticking quality without coating
and always the right temperature.
AMC Middle East, 01-284000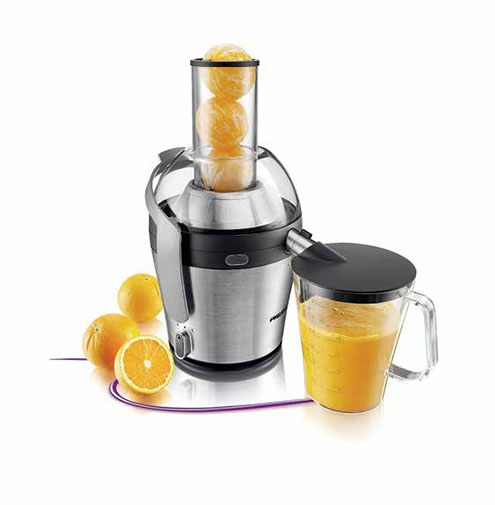 AVANCE JUICER
BY PHILIPS
---
Aluminum & 1000W powerful juicer
with easy clean button.
USD 361
AZ Electronics, 01-684900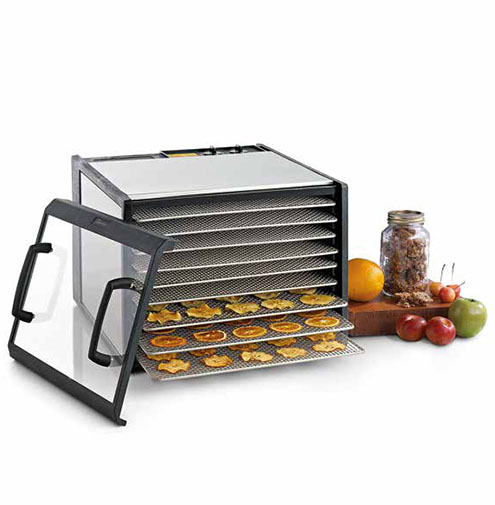 STAINLESS STEEL FOOD EXCALIBUR
BY VRESSO
---
Make your own raw food a dehydrated snack
with Excalibur dehydrated food. It keeps
all the vitamins, only water is eliminated.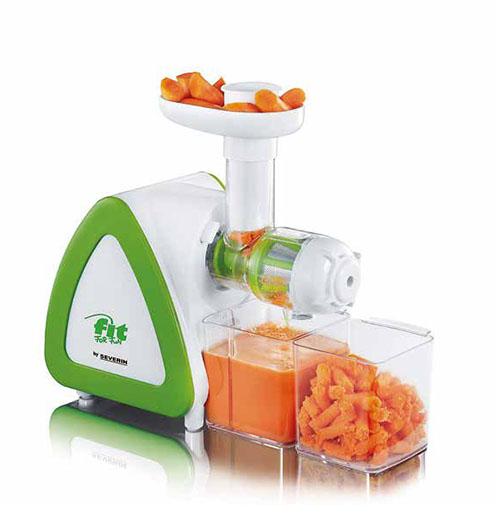 SLOW JUICE EXTRACTOR
BY SEVERIN
---
Powerful professional-style juicer, low
speed for maximum juice extraction,
noiseless air-cooled motor.
USD 169
Khoury Home, hotline 1512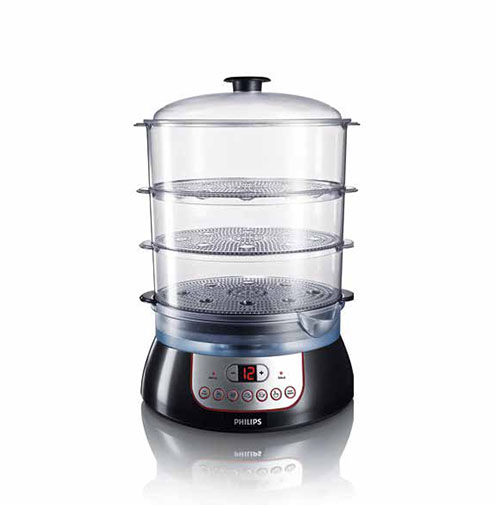 FOOD STEAMER
BY PHILIPS
---
Preserves vitamins and iron with a faster
steaming technology. This steamer has
a digital timer, keep warm function
and flavor booster.
USD 130
AZ Electronics, 01-684900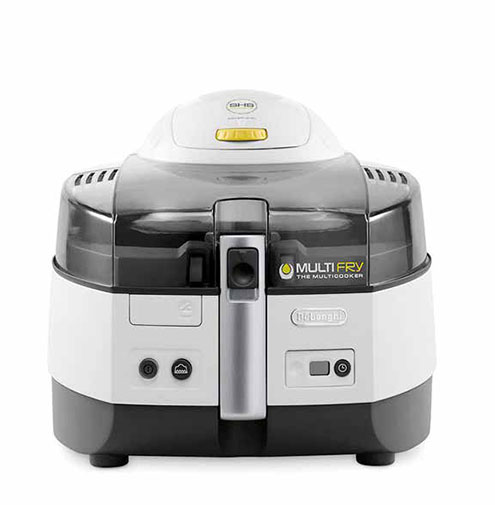 MULTIFRYER EXTRA CHEF
BY DELONGHI
---
Low-fat fryer and multicooker, equipped with upper and lower heating elements, plus a
fan to help distribute the heat to enable it
to cook a variety of food.
USD 429
Khoury Home, hotline 1512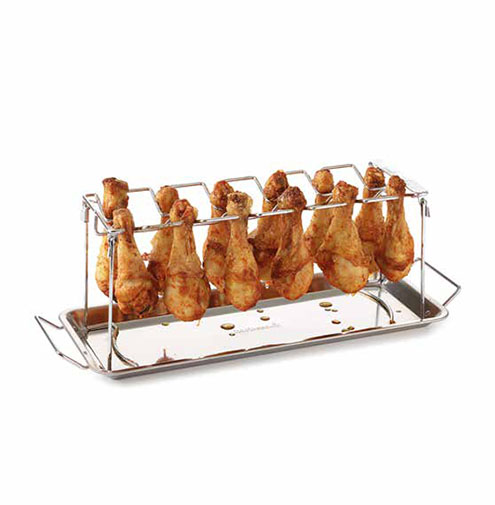 CHICKEN WING RACK
BY ISOTOP
---
Special rack for chicken wings that enables
them to be cooked without burning.
USD 44
BHV, TSC Signature, Maison Chal Adma, Furnart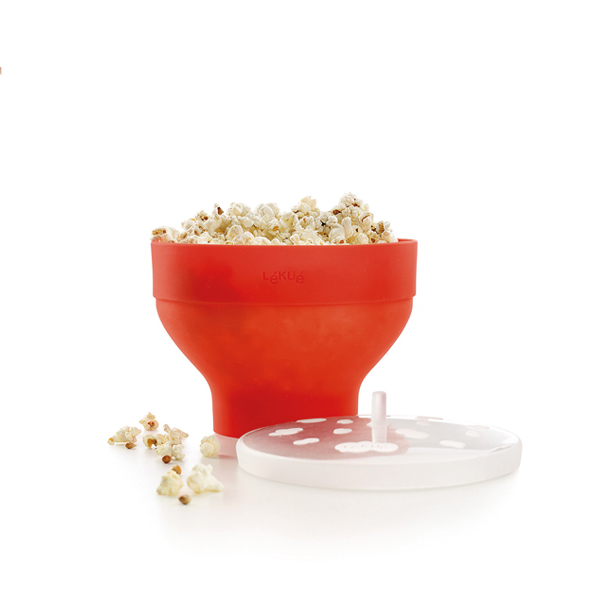 SILICONE POPCORN MOLD
BY LEKUE
---
A silicone mold that allows you to make your
own popcorn in the microwave, with no ingredients other than the kernels.
USD 27.5
Bodum, 01-987727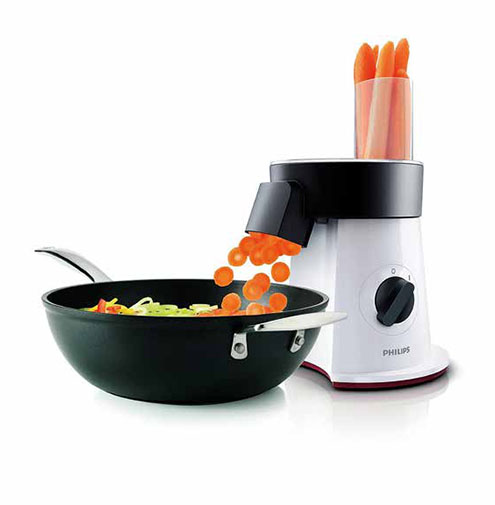 VIVA SALAD MAKER
BY PHILIPS
---
Fast cutting for an easier healthy life, contains 5 cutting disks, french fries disk, and an XL feeding tube to cut directly into the bowl.
USD 132
AZ Electronics, 01-684900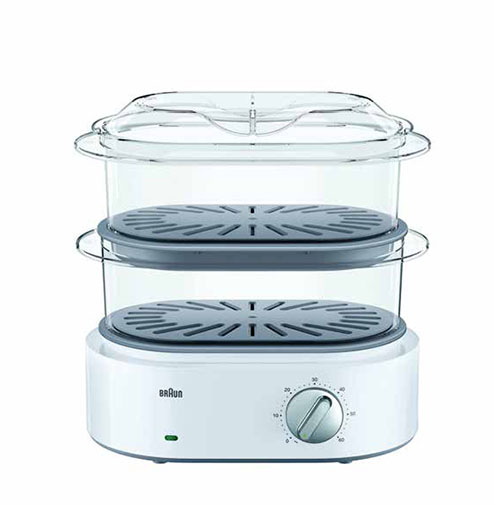 FOOD STEAMER IDENTITY
BY BRAUN
---
The powerful way for fast, easy and healthy
food preparation – fast steam production
in just 45 seconds.
USD 116
BHV Citymall & Jnah, 01-905000 ext 1690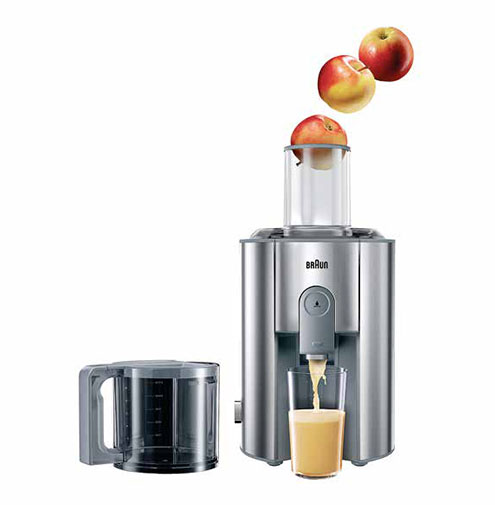 SPIN JUICER
BY BRAUN
---
This Spin Juicer J700 includes two speeds, pulp container, fast juicing in only 15 seconds ensuring stability while juicing and a large chute to process whole fruits at once.
USD 188
In retail stores near you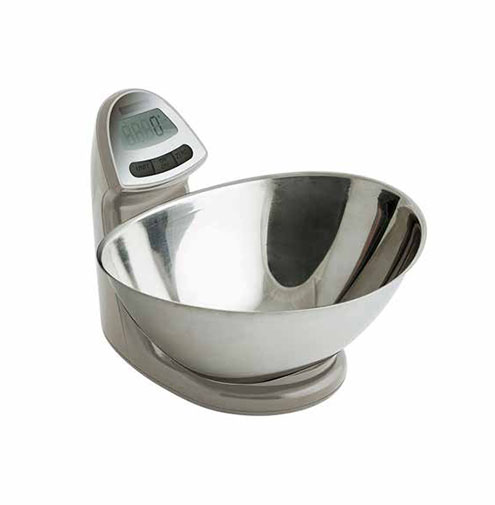 ELECTRONIC SCALE
BY TYPHOON VISION
---
Quality high gloss colored body, curved stainless steel bowl, and digital easy to
read screen. Weighs up to 5kg.
USD 74
Home & Beyond, Hazmieh, 05-951814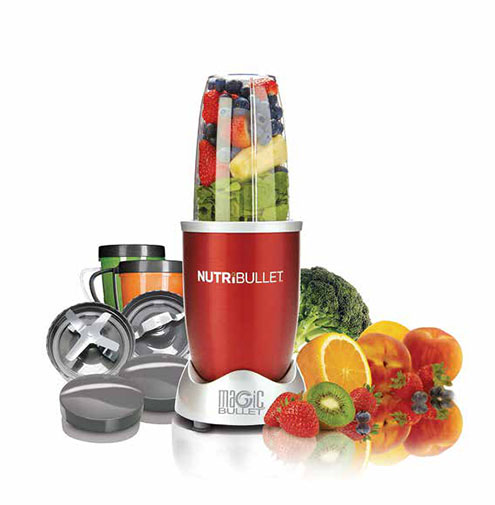 NUTRIBULLET
BY MAGIC BULLET
---
A high speed blender pulverizes fruits,
vegetables, superfoods and protein shakes.
USD 133
BHV Citymall & Jnah, 01-905000 ext 1690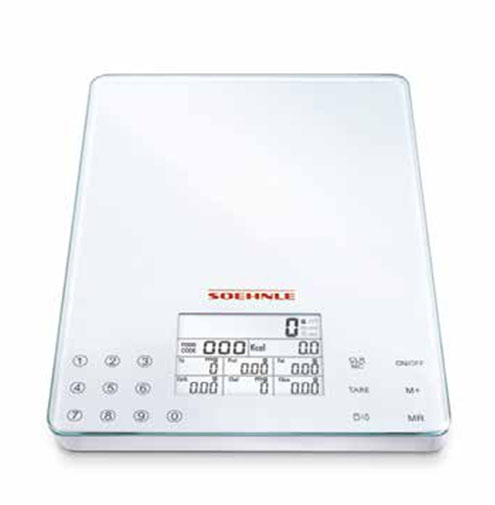 KITCHEN SCALE
BY SOEHNLE
---
One of the most precise kitchen scales, it provides not only the weight but also the calories in the ingredients, carbs, cholesterol, ber, fat and much more.
USD 56
In retail stores near you
SILICONE STEAM CASE
BY LEKUE
---
Make your microwave a cornerstone in your
eating style for steaming. Keep your produce fresh longer. Ideal for berries, grapes, and small fruits and veggies.