HOW TO DINE IN THE TOP 10 RESTAURANTS IN THE WORLD
For a truly unique culinary experience, the top 10 restaurants in the world for 2017 have plenty to offer, weather you're looking for classic European cooking or a surprise Thai menu ordered though emojis. Getting a table at these eateries can be difficult but we've put together a few tips on how to how to make the reservation process simpler so you can plan for those special meals out.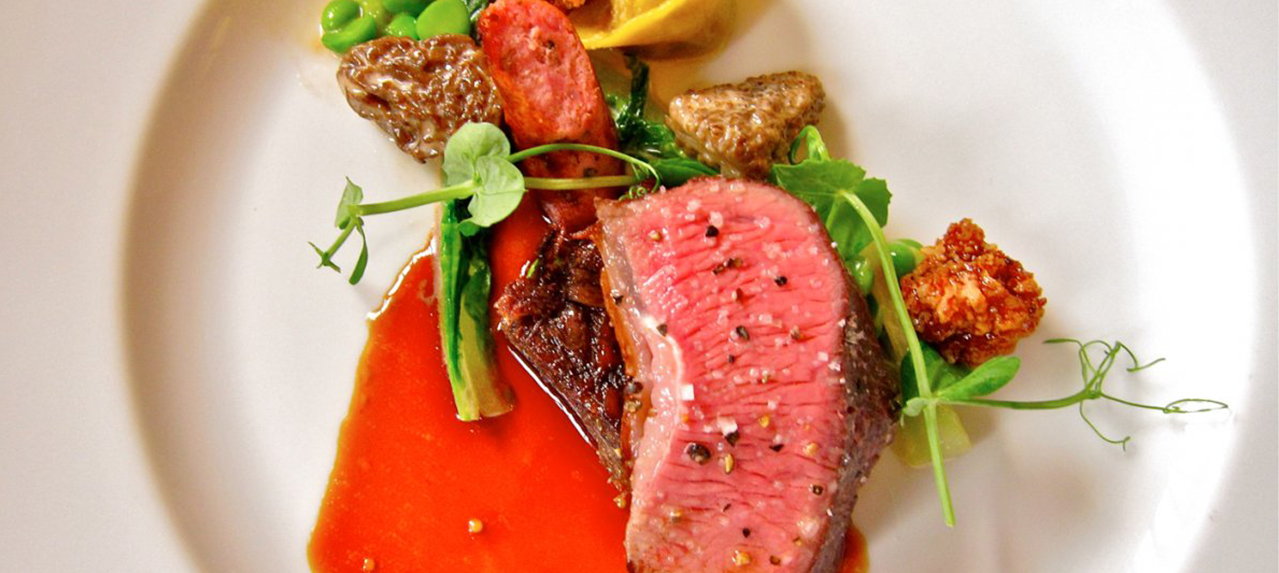 ---
Co-owners Will Guidara and Daniel Humm have put their lives into breaking down the walls between dining room and kitchen, making sure the customer experience is harmonious from start to finish, serving a New York twist on modern European cuisine.
Typical dishes: Chef Humm's signature roasted duck has had many iterations, from the classic honey and lavender version to honey-glazed with turnips and huckleberries.
Reservations: Evelyn Madison Park will be closing for summer renovations and reopening in the fall. During that time they will be moving the team to East Hampton to open a more casual pop-up named EMP Summer House. Reservations are exclusive to American Express Card Members only and are available for the dining room and special experiences – the tent and backyard are walk-in only. You will have to book 2 months in advance and pay a $25 deposit.
Typical spend: $225 per person for Evelyn Madison Park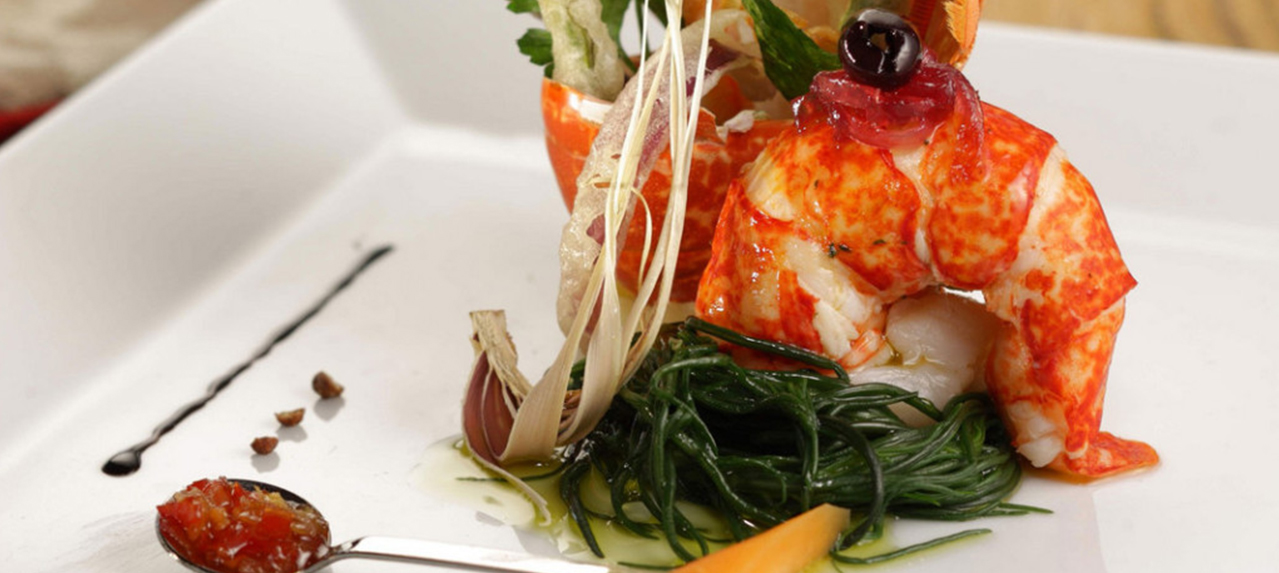 ---
A poet, storyteller and artist as much as a cook, Chef Massimo Bottura weaves narratives through his contemporary Italian dishes, playing with traditions and experimenting with ingredients from the Emilia-Romagna region from whence he hails.
Typical dishes: Courses include the famous Five Ages of Parmigiano Reggiano, which takes the diner through the region's esteemed cheese in different temperatures, textures and tastes, and The Crunchy Part of the Lasagna, Bottura's reinvention of a corner of the classic Italian dish.
Reservations: You better not cancel late or forget because in the case of a late cancellation or a no-show, a fee of €250 per person will be charged. You'll have to book three months in advance, the moment the dates become available.
Typical spend: $200 per person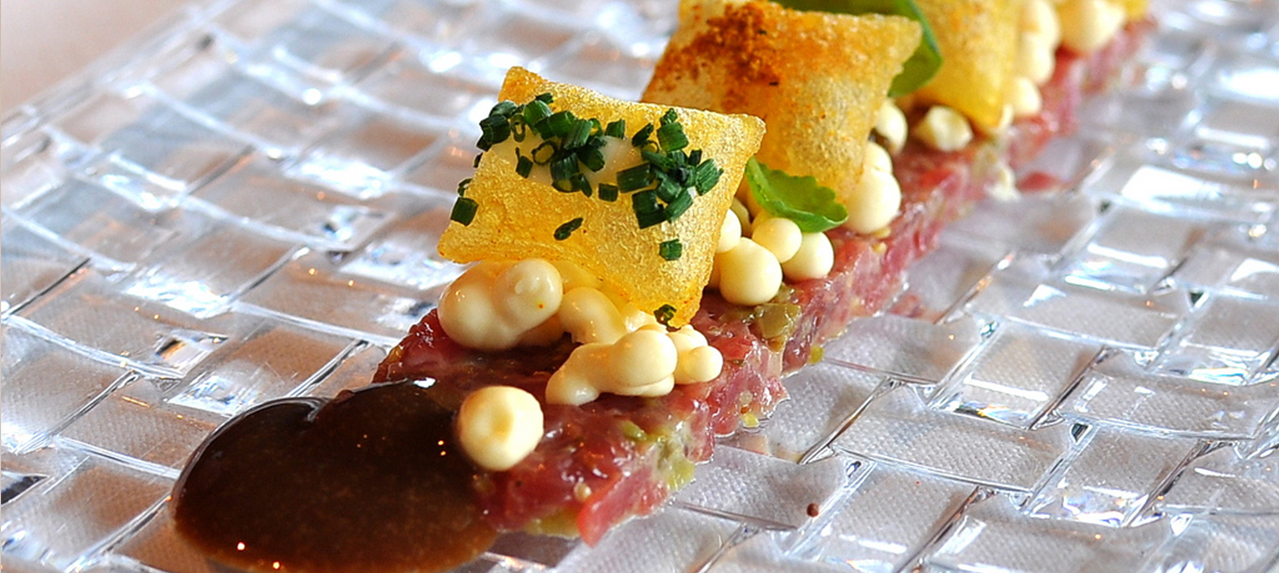 ---
El Celler is a free-style restaurant, committed to the avant-garde, but still faithful to the memory of different generations of the family's ancestors dedicated to feeding people. They also have an impressive wine cellar and fabled wine pairings, which more than live up to their reputation for variety, originality and quality.
Typical dishes: Highlights might include an opener of onion flower with comté cheese, cuttlefish with sake lees and black rice sauce, and charcoal-grilled lamb consommé.
Reservations: Book up to 11 months in advance with a new month becoming available at midnight on the 1st day of every month. In order to guarantee your reservation a credit or a debit card is to be provided.
Typical spend: $190 per person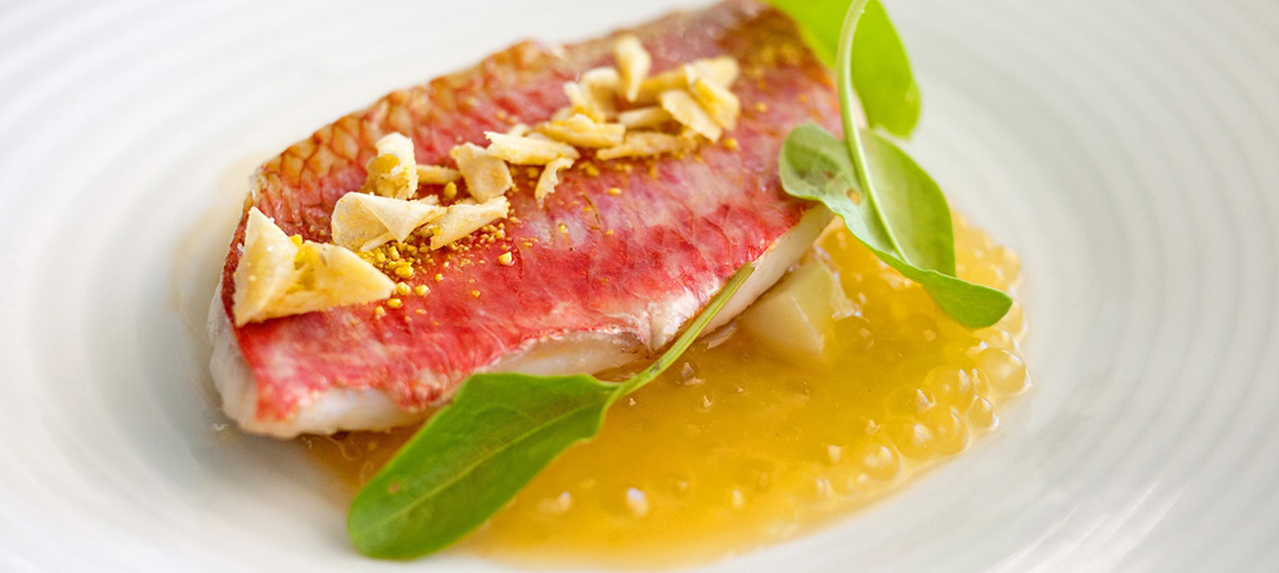 4. MIRAZUR– Menton, France
---
In a stunning location on the French side of the Riviera, just moments from the Italian border, Mirazur is an idyllic spot to enjoy the food of the skilled chef Mauro Colagreco, which takes inspiration from his Argentine-Italian heritage as well as the local French region.
Typical dishes: Courses might include monkfish with topinambur puree and Piedmont hazelnuts, or anchovy fillets on fried anchovy skeletons with juice from Menton's famous lemons. Colagreco's signature of oyster with tapioca, shallot cream and pear is a modern classic in the making.
Reservations: To get a table you'll have to book up to a year in advance, either online or by phone. You can also check for openings by emailing them at reservation@mirazur.fr
Typical spend: $240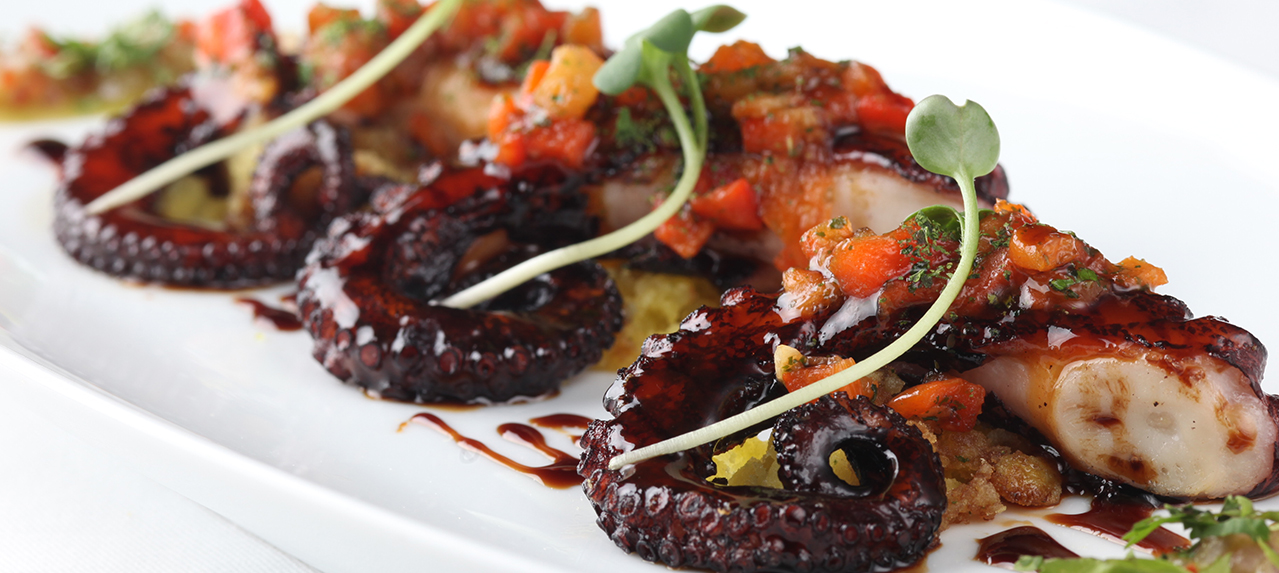 5. CENTRAL– Lima, Peru
---
An exploration of its country's biodiversity, Central takes diners on a journey through every altitude, from 20 meters below sea level to 4,100 meters above it, in 17+ courses. The tasting menu is a reflection of Chef Virgilio Martínez and his sister's research into ingredients in the Andes, the Amazon and the sea.
Typical Dishes: Courses on the Mater Elevations tasting menu include Spiders on a Rock with mussel, crab and abalone; Marine Soil with razor clams, sweet lemon, pepino and starflower; and Close Fishing, an octopus dish with yuyo, barquillo and squid.
Reservations: Central advises booking at least 60 days in advance, and this is best done online. The calendar appears to be fully booked through the end of August; reservations for September through December will open up August 1. Lunch is considerably easier, with tables currently open as soon as mid-July.
Typical Spend: $150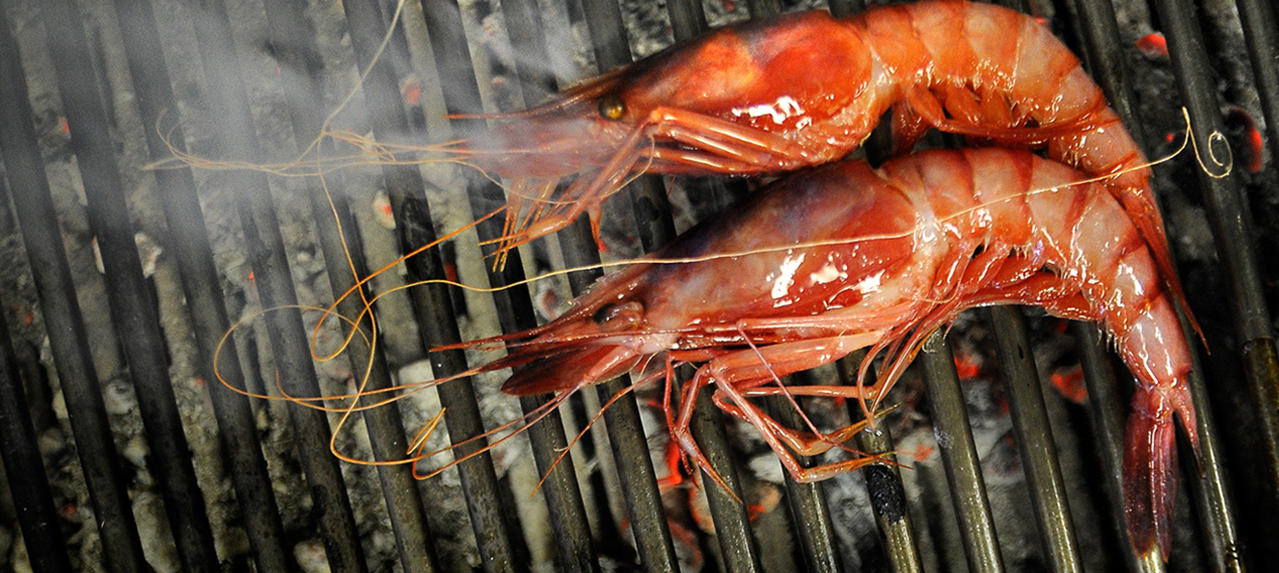 ---
Offering flavorful in the extreme, dishes are relatively simple, relying on the quality of the super-fresh ingredients and the masterful Spanish wood-fired barbecuing of chef-owner Victor Arguinzoniz. Some food is merely licked by flames, others grilled over fierce heat, but all have a distinctive smokiness imbued by the carefully selected woods.
Typical dishes: The simplest plates – home-made chorizo, salted anchovy on toast, giant Palamos prawns, the legendary beef chop – are also the most outstanding.
Reservations: They recommend booking 4 months in advance in order to get a table and you'll have to pay a deposit of 100 euros per person to guarantee bookings.
Typical spend: $125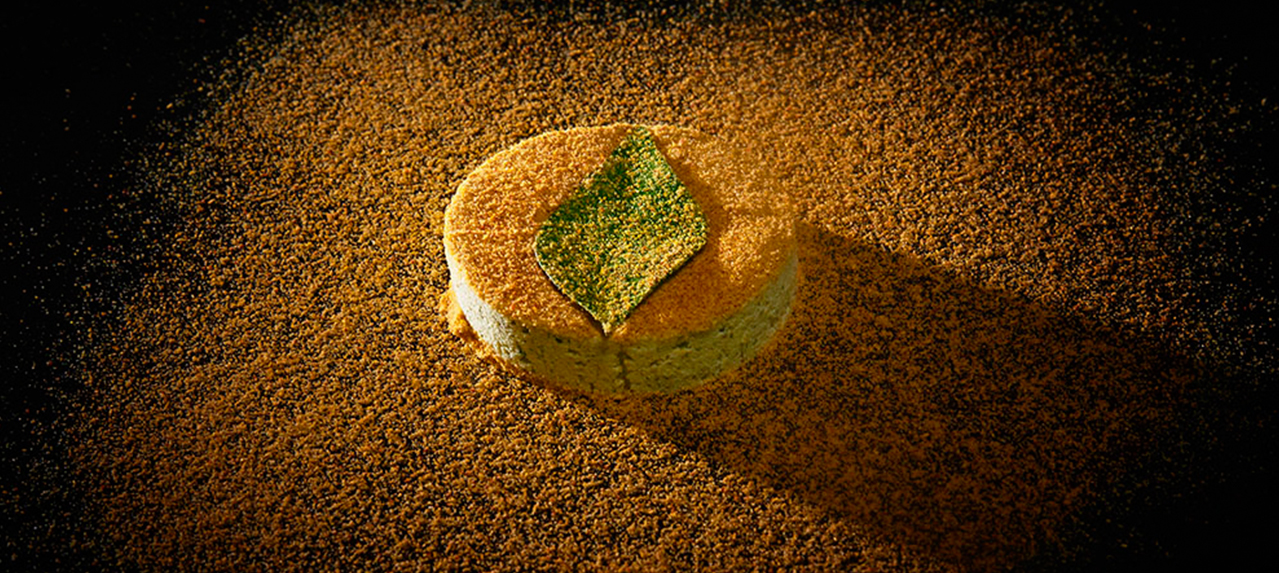 7. GAGGAN – Bangkok, Thailand
---
Chef Gaggan Anand has consistently transformed his tasting menu, developing conversation-starting dishes like the spherified Yoghurt Explosion and creating a dining experience that reflects the warmth of Thai hospitality in Bangkok.
Typical dishes: Guests at Gaggan are initially given a list of 25 emojis so that each dish comes as a surprise. After a journey through 'magic' mushrooms, Indian sushi and sea urchin ice cream, they are finally presented with a written list of all the items they've consumed.
Reservations: You'll have to book online only one month in advance so be quick or the places will be snapped up.
Typical spend: $74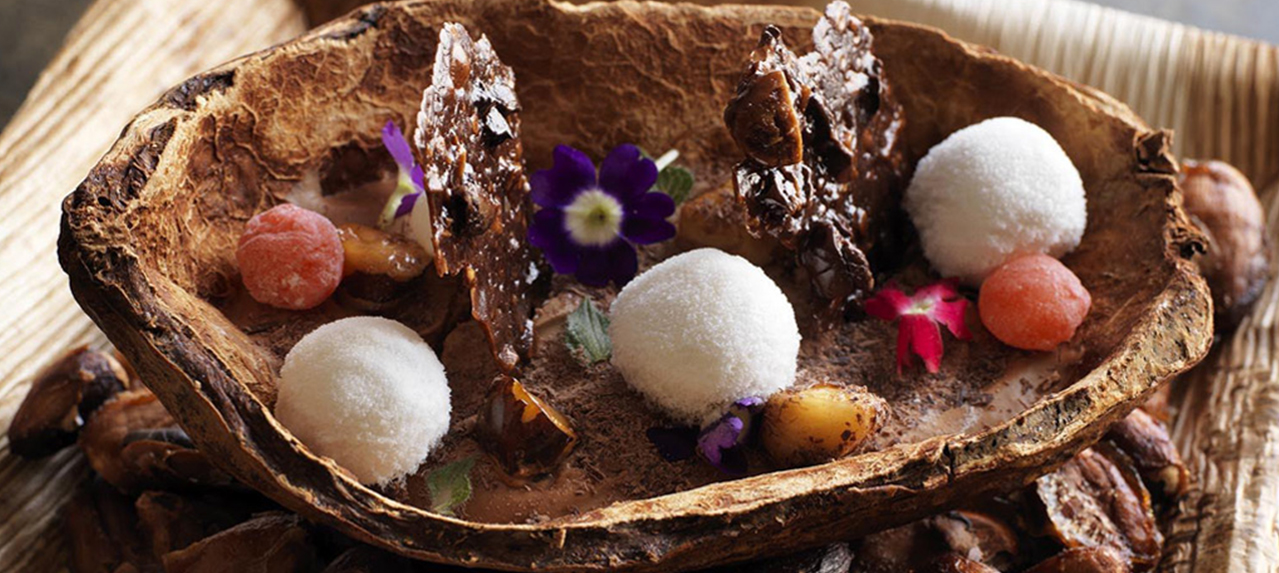 8. MAIDO – Lima, Peru
---
Maido, meaning 'welcome' in Japanese, is the flagship restaurant of Chef Mitsuharu 'Micha' Tsumura, serving an inventive tasting menu of Peruvian-Japanese bites alongside à la carte options and a classic sushi counter.
Typical dishes: Maido's tasting menus are a colorful journey through Nikkei cuisine, with highlights including a fish hotdog, nigari from the catch of the day, dim sum with squid and sea snail cau-cau, and sea urchin rice.
Reservations: Maido takes reservations up to 3 months in advance both online and over the phone.
Typical spend: $150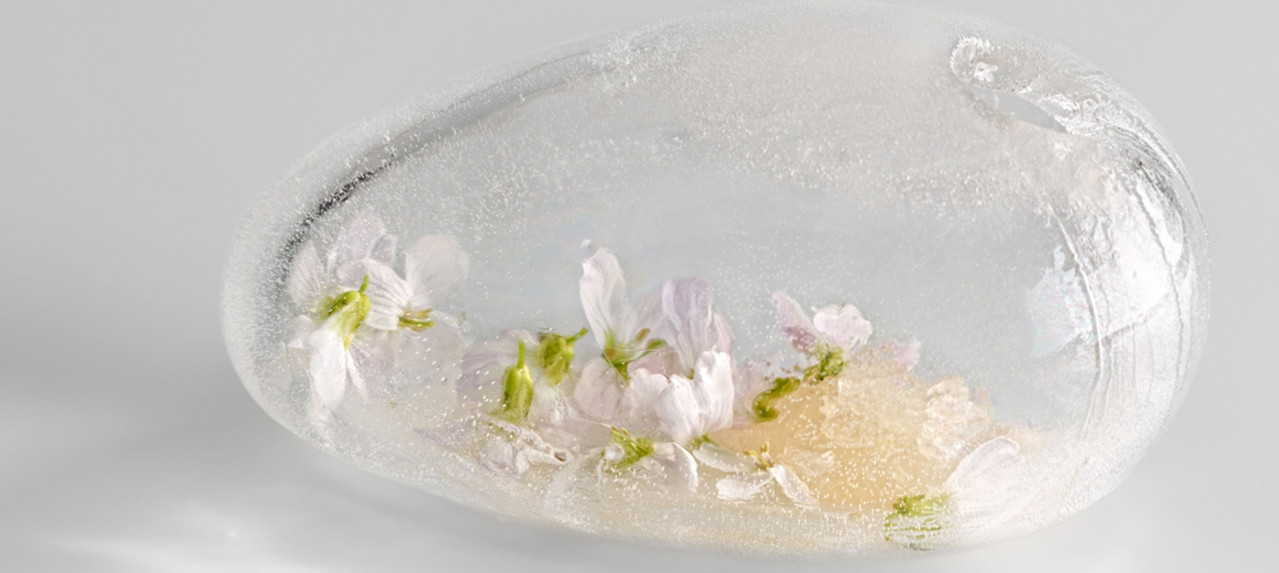 9. MUGARITZ – San Sebastian, Spain
---
One of the greatest things about Mugaritz is the sense of play, whether it's the waiters throwing a curve-ball for the wine lovers at the table with a mystery bottle (a well-aged rosé from Lebanon's Chateau Musar, perhaps), or the presentation of chocolate petit fours in stacked oak boxes designed to allude to the seven deadly sins.
Typical dishes: A meal takes place over 20 courses. Basque cuisine often combines elements of the mountains and the sea, and so it is at Mugaritz where the menu might roam from oyster and young garlic omelette to a loin of lamb smoked over eucalyptus and served with "its cultivated wool".
Reservations: The restaurant opened in April for its current season which runs through December 11, but there's no way to see which dates might be available: Hopeful diners simply have to fill out a form with their desired date and time, cross their fingers, and hit send.
Typical spend: $230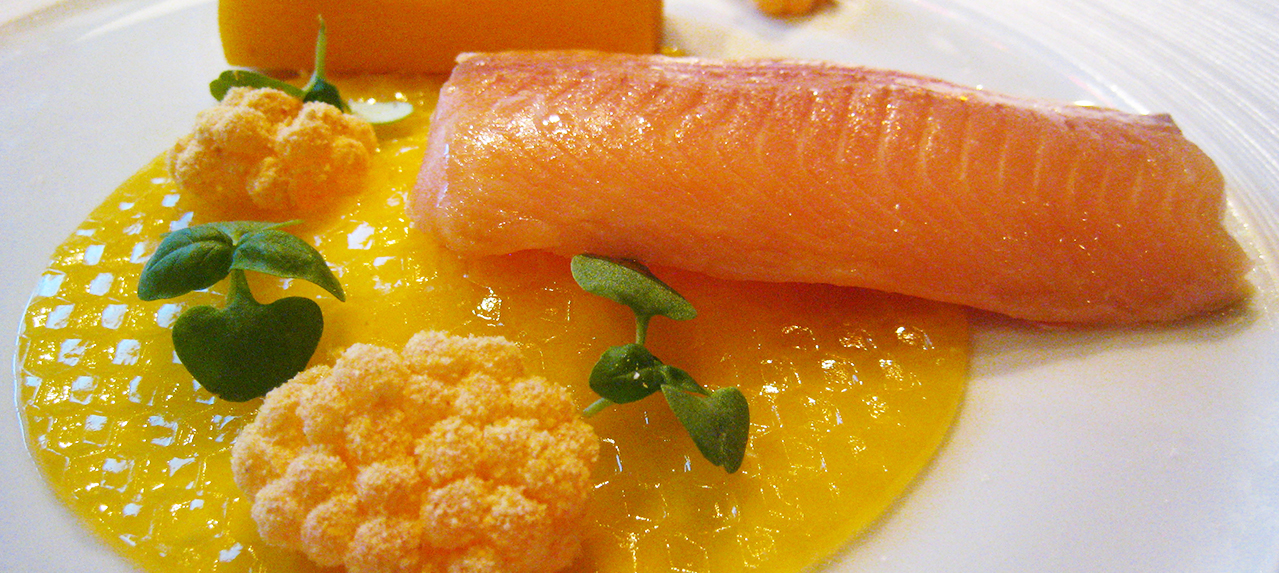 10. STEIRERECK– Vienna, Austria
---
It may, on paper, sound fairly traditional – family owned for generations, with a bias towards Austria's rural Styrian region – but under the guidance of chef Heinz Reitbauer, Steirereck has become a byword for cutting-edge cooking rooted in the Austrian landscape.
Typical dishes: The freshwater mountain fish, char, is popular – cooked at the table in hot beeswax before being returned on a plate with yellow carrot, pollen and sour cream.
Reservations: Tables can be booked three months in advance using Steirereck's streamlined, easy-to-use online booking system. For lunch, tables are available as soon as tomorrow; dinner requires a bit more advance planning, but there appears to be plenty of open tables beginning in mid-July.
Typical spend: $150