HONEY ROASTED NECTARINES & BLUEBERRIES
Serves 4 | Preparation 10 mins Cooking 25 mins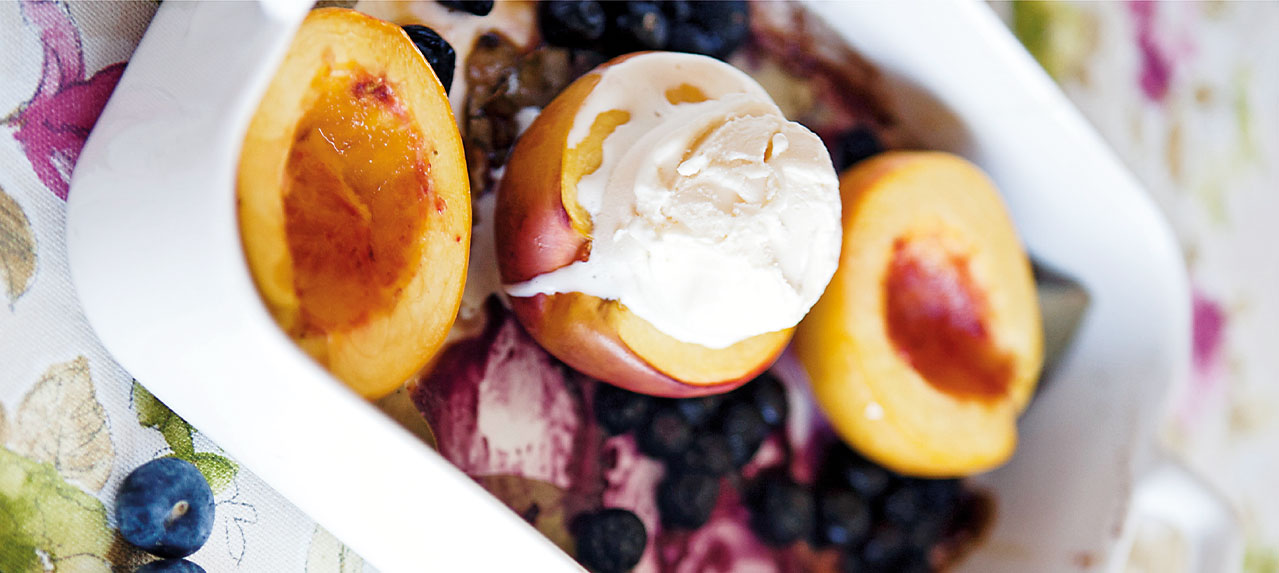 4 nectarines, halved and stoned
3-4 bay leaves
4 tbsp clear honey
100g blueberries
Vanilla ice cream
1. Preheat the oven to 220°C.
2. In a shallow ovenproof dish, place the fruits side by side. Tuck the bay leaves between the fruit and drizzle over the honey.
3. Roast for 20 to 25 minutes until the fruit is tender.
4. To serve, divide the fruit in serving bowls with a scoop of vanilla ice cream in each bowl.