GLUTEN FREE HONEY ALMOND CAKE
Makes 12 | Preparation 20 mins | Cooking 25 mins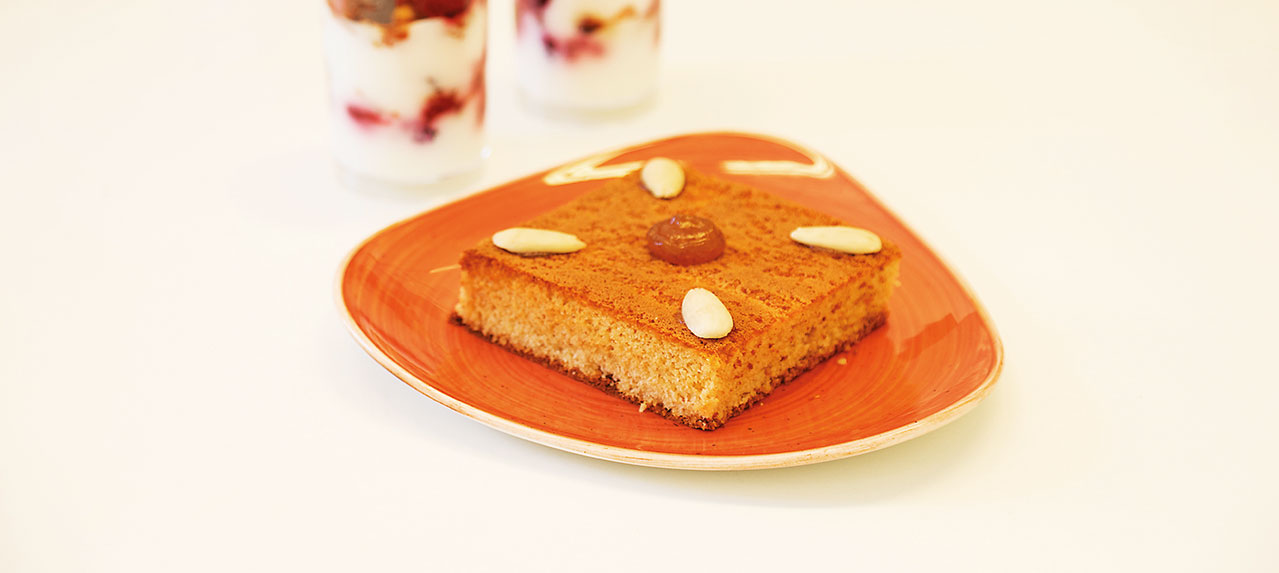 120g egg yolk
1g vanilla
120g egg whites
1g salt
150g honey
250g almond flour
2g baking powder
1. Beat the egg whites with the salt and honey for 4-5 mins to make a foam.
2. Mix slowly the egg yolk and the vanilla powder for 1 minute.
3. Mix step 1 and step 2.
4. Add the baking powder and the almond flour.
5. Pour the mix in a circular pan (26cm diameter).
6. Bake in oven for 25-30 mins at 150°C.