HEART OF DUO PASSION AND VANILLA MOUSSE

Serves 5 | Preparation time 30 mins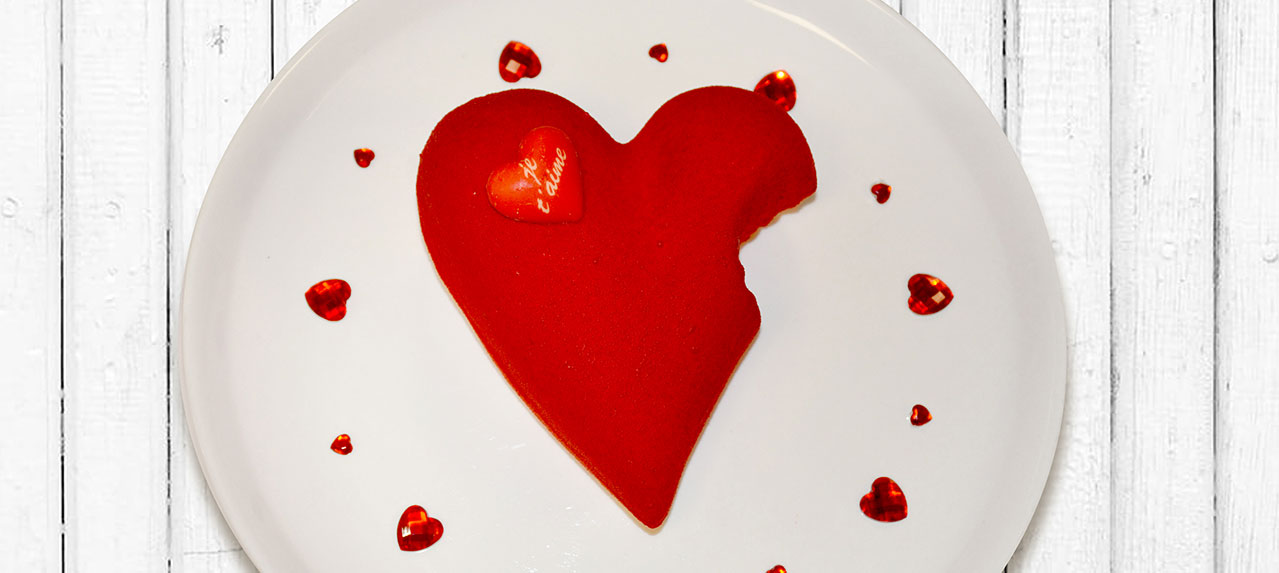 45 ml milk full fat
65 grs passion fruit juice
1 egg yolk
25 grs caster sugar
90 ml cream fresh animal
3 gr gelatin paper
24 gr caster sugar
10 ml water
25 gr egg yolk
2 gr gelatin paper
100 ml cream fresh animal
5 stick goose vanilla
40 gr Four
40 gr caster sugar
40 gr butter
40 gr hazelnut raw
1 gr fleur de sel
100 gr Cacao butter
3 gr red icing powder
1. Once the milk and vanilla mix is boiling, add the soaked gelatin.
2. Aside, mix half of the milk and vanilla mix with the egg yolk and caster sugar mix, wait a bit, then add the rest of the quantity of the milk and vanilla, and then heat them all for 10 minutes.
3. Once the mix is cooled (it has to reach 24 degrees), add the cream and stir by hand.
4. Mix the butter and sugar using a food processor until the mix becomes soft. Add the flour and mix. Add the hazelnut and the fleur de sel. You will get a dough which needs to be rested in the fridge for 30 minutes.
5. Roll the dough and bake it for 12 minutes (170 degrees).
6. Using a cake mold, start to pour the passion fruit mousse and vanilla mousse by creating layers then top them with hazelnuts biscuits.
7. Put the mold in the fridge for 40 minutes.
8. Then remove the cake from the mold and coat it with a mix of colored cacao butter.