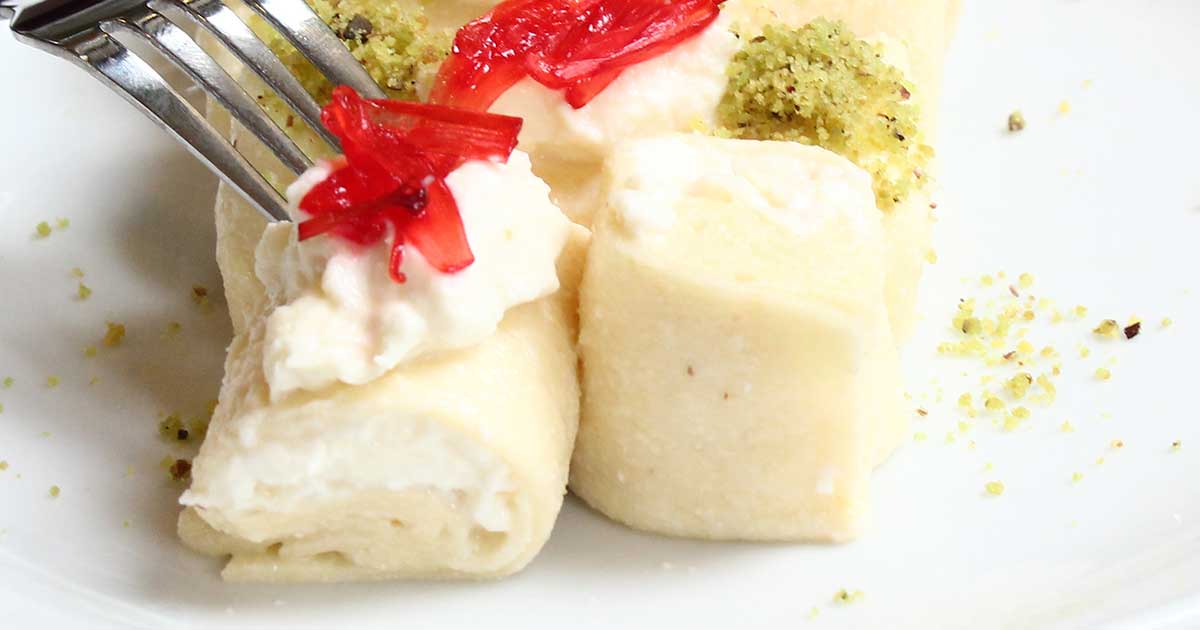 1 kg Mozzarella
5 L water
400g sugar syrup
750 g semolina
100g rose water
500g ashta
200g ground pistachios
1. To sweeten the cheese, put the mozzarella into boiling water and simmer for half an hour until completely melted.
2. Discard the cheese broth and re-simmer the mozzarella in the 1.5 liters of water for 30 minutes.
3. Add 200g of the sugar syrup and fold into the cheese gently.
4. Add the semolina and gently fold into the mixture until homogenous.
5. Using a wooden spoon, stir mixture vigorously until completely melted.
6. Place the mixture onto a round aluminum baking tray with low edges and knead  with your hands.
7. Add the rose water and continue kneading. If the cheese starts to cool and is no longer fluid, heat the remaining 200g of sugar syrup until warm and then add over the cheese, but if the cheese is still melted, the sugar syrup can be added at room temperature.
8. After completing the process, use your hands to smooth and spread the halewit el jiben (sweetened cheese) across the diameter of the pan, half a centimeter thick and refrigerate for at least 2 hours until chilled.
9. Cut cheese into 7 or 8 cm squares, fill with ashta and roll up, place on a plate and garnish with ground pistachios.