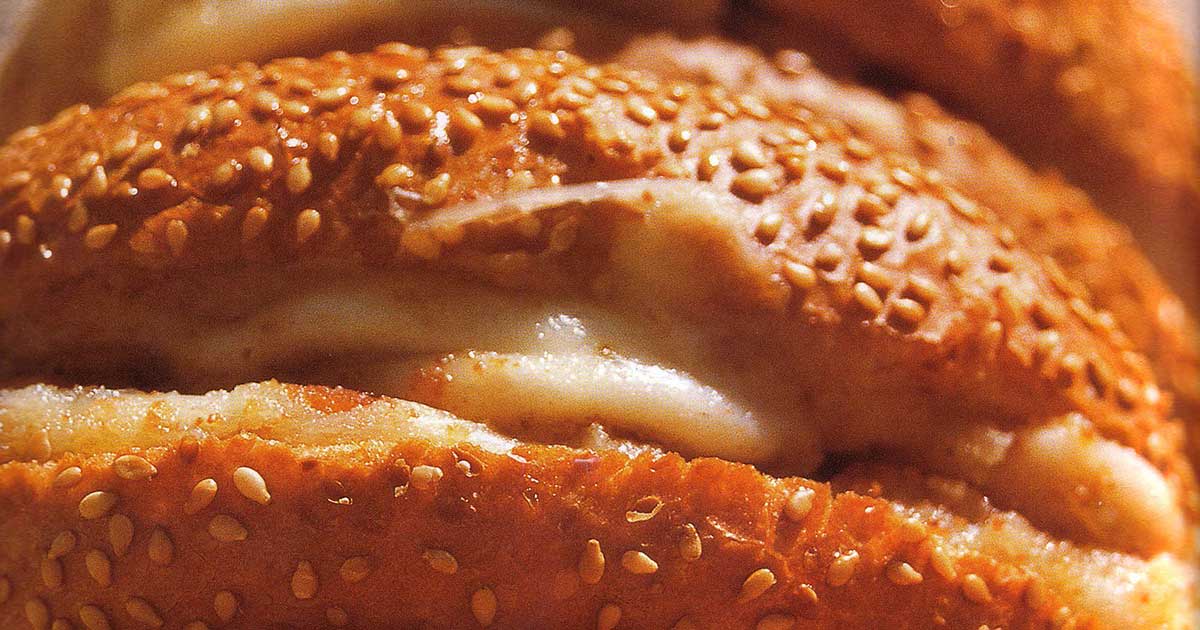 500g knefeh dough (mafrokeh)
1 kg akkawi cheese (Lucky Cow)
1 tsp cornstarch
1 tbsp milk powder
1 tsp orange blossom water
Small pinch of ground mastic (miskeh)
2 tbsp cooking fat
3 cups sugar
1½ cups water
5ml rose water
1 tbsp lemon juice
1. For the syrup, put the sugar and water in a small saucepan over medium heat and stir until the sugar dissolves.
2. Leave to boil, then add lemon juice and keep on medium heat until it thickens.
3. Add orange blossom water and remove from heat.
4. For the knefeh, rub a 35 cm round Tefal tray with cooking fat.
5. Spread the knefeh dough in the tray forming a layer of 0.5 cm thickness.
6. Put on low heat for 15 minutes, turning the tray all around periodically until the bottom and sides of the dough turn gold in color.
7. Prepare the cheese before use by cutting it into thin slices and soaking it in water for at least 4 hours, changing the water every half hour to get rid of salt.
8. Put the cheese in a saucepan over medium heat until water oozes out.
9. Use this water to dissolve the cornstarch and miskeh.
10. Add rose water and milk, then combine the mixture with the cheese, stirring until one soft mass is formed and the cheese absorbs all the fluids.
11. Remove from heat and pour over the prepared knefeh dough by pressing gently to spread evenly.
12. On the serving tray, gently flip the prepared knefeh upside-down.
13. Serve warm with sugar syrup (optional in a sweet bread or kaak).
Note
You can also cut down on time and opt to serve your knefeh with ashta (cream) instead of cheese. To make knefeh bil ashta, simply prepare the knefeh dough as per above, then cool completely. Add fresh bought ashta and spread over the knefeh, then gently flip the prepared knefeh upside down onto a tray. In the meantime, heat the sugar syrup until lukewarm to warm, drizzle it over the cold knefeh and serve immediately.