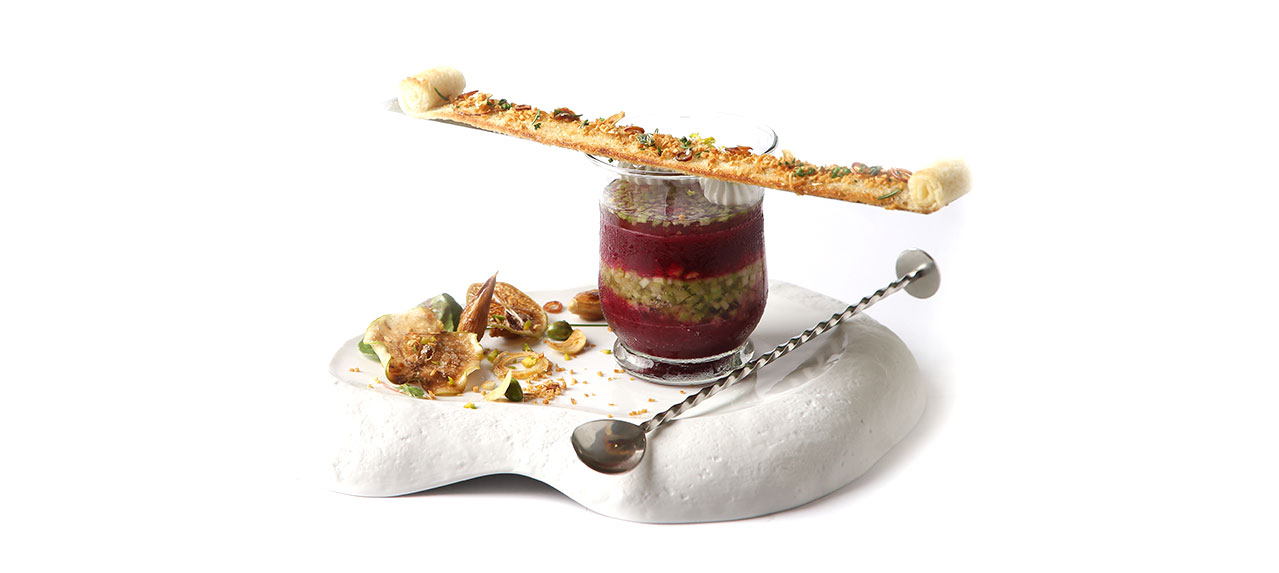 Goat cheese 60 g
Fresh cream 40 g
Pistachio 20 g
Fresh herbs 20 g
Toasted garlic bread 40 g
Salt and Black Pepper 1 g
Shallot onions 25 g
Celery 25 g
Green apple 30 g
Beetroot 120 g
Lemon juice 3 ml
Salt and Pepper 1 g
1. Boil the cream with vanilla sticks to extract the flavor. Then whip the cream and add it to the goat cheese.
2. Chop shallot onion, celery and green apple in a small diced cube while you are boiling the beetroot.
3. Clean and mash the beetroot and cool down. When done add some lemon juice, salt and black pepper.
4. Add the chopped onion, celery and apple. Serve cold.
5. As for the presentation, add fresh herbs, pistachio and serve it with toasted garlic bread