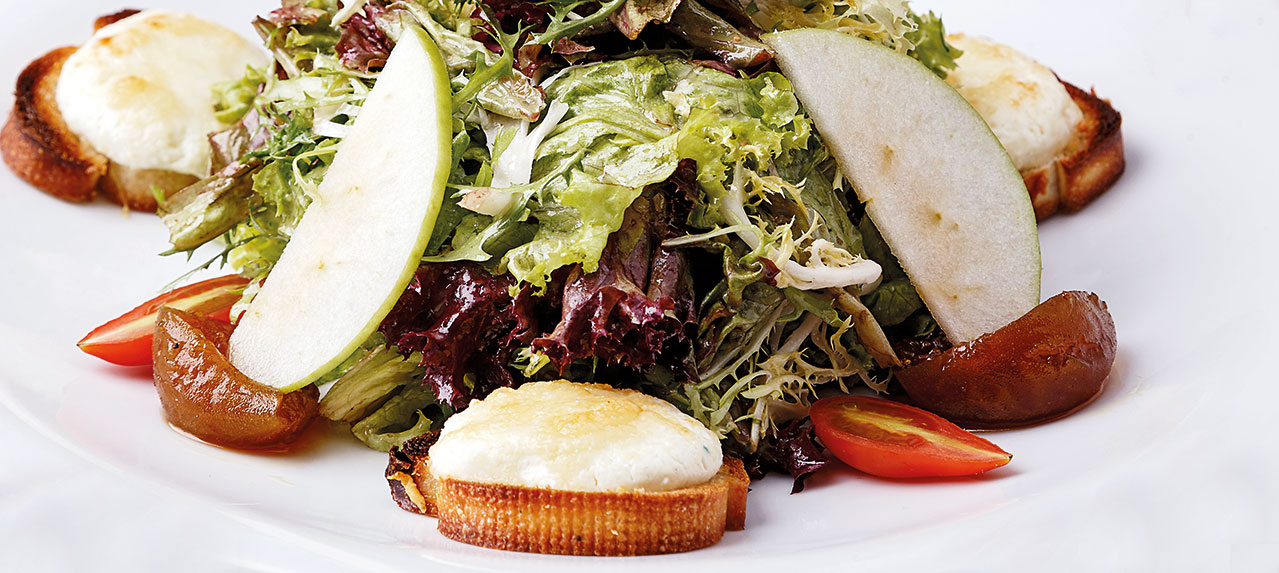 60g of fresh chèvre-style goat cheese, chilled
3 pieces of French bread
2 tbsp vegetable oil
1 tbsp of fig syrup
¼ tbsp Xeres vinegar
¼ tbsp of mayonnaise
1 tsp Dijon mustard
Fine sea salt and freshly ground black pepper
120g mixed salad (include dill, wild rocca, or chervil)
30g cherry tomatoes
30g green apple
40g fig
1. Put the goat cheese on top of the bread and cook in the oven.
2. While the goat cheese sets, tear the lettuce into bite-size pieces, wash and dry the lettuce, and set aside.
3. In a large salad bowl, mix together the vegetable oil, vinegar, mustard, mayonnaise and fig syrup. Add salt and pepper to taste and add the clean lettuce.
4. Dress the salad in the middle of the plate, add figs, cherry tomatoes and green apple.
5. Finally add the cooked goat cheese.