GATHERINGS AROUND THE TABLE
More is more and less is a bore, so why not have two festive tables to tickle your fancy?
These double delights each have their own distinct look and charm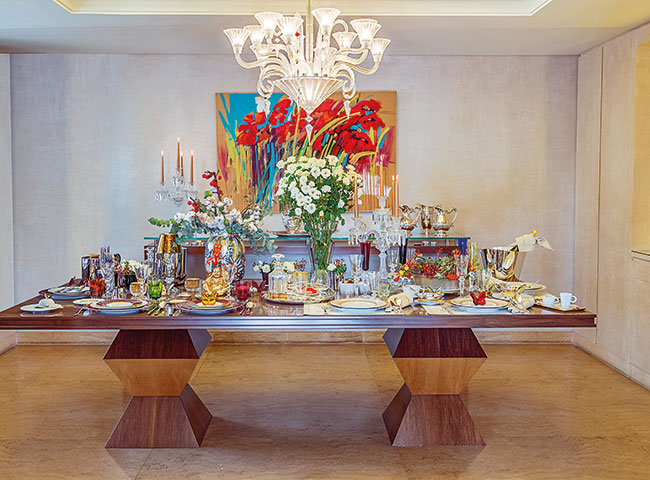 THE TABLE
---
Both ends of the table were designed by two different generations, Michèle Manasseh-Philippides and her sister Claude Manasseh-Issa on one side and Tina Philippides, Michèle's daughter, on the other, although there was no gap. Instead, they have seamlessly integrated modern and classic appeal, adopting a festive, yet different approach.
MICHÈLE & CLAUDE'S TABLE
---
Caviar dishes with bone china spoons add a touch of sophistication. Timeless gold, silver and white are the dominant colors.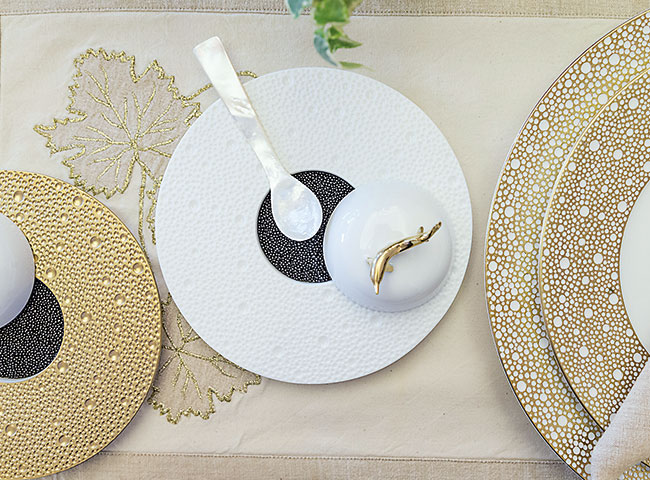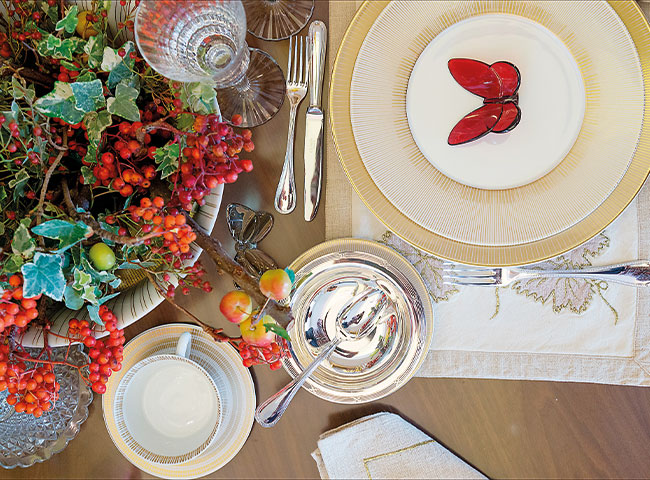 CENTERPIECE & SILVERWARE
---
The table's centerpiece is a mélange of curiosities: red and orange berries, sweeping greenery and branches nestled in a bowl from the 'Sol' collection and "Ecume Mordorée" plates, both by Bernardaud. Classic silver flatware by Christofle, salt and pepper shakers and engraved, colored goblets by Baccarat, add magic to the table.
TINA'S TABLE
---
Tina's table is layered with colors and textures inspired by a plain chinoiserie in burgundy, gold and green. Young and fresh in her approach, she used different collections from Christofle with a modern edge and design, and in different materials.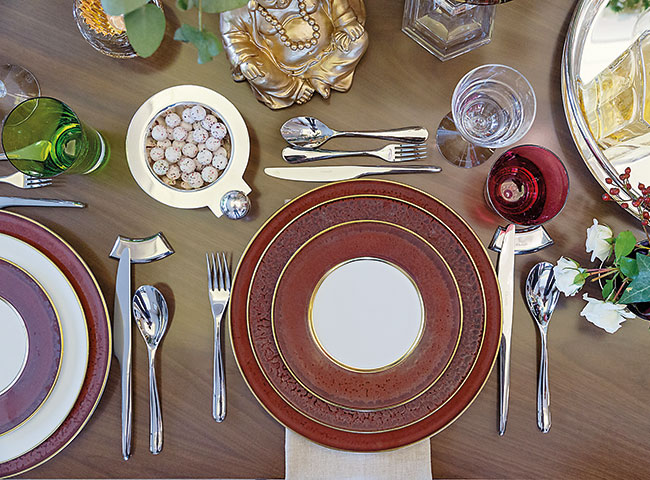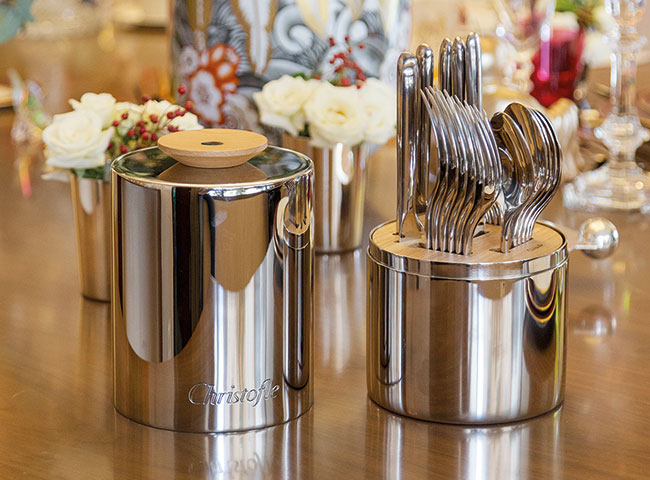 THE SILVERWARE
---
The stainless steel knife stand, tray, ice bucket and new Essentiel box set of 24 flatware pieces is the perfect way to incorporate contemporary design with timeless use.
THE ICE BUCKET
---
Stainless steel replaces the more traditional silverware.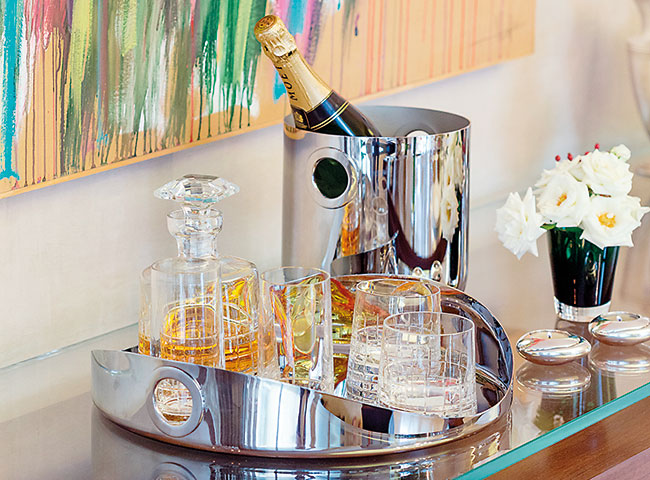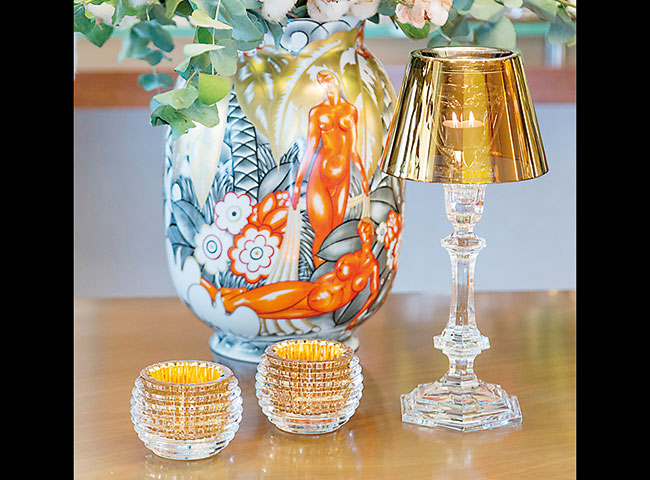 DESIGNER PIECES
---
Designer pieces like the lamp for Baccarat by Philip Stark and the limited edition Bernardaud porcelain vase bring that slight artistic edge, while the bright golden Buddha by MarioLuca Giusti reverses the color proportions.