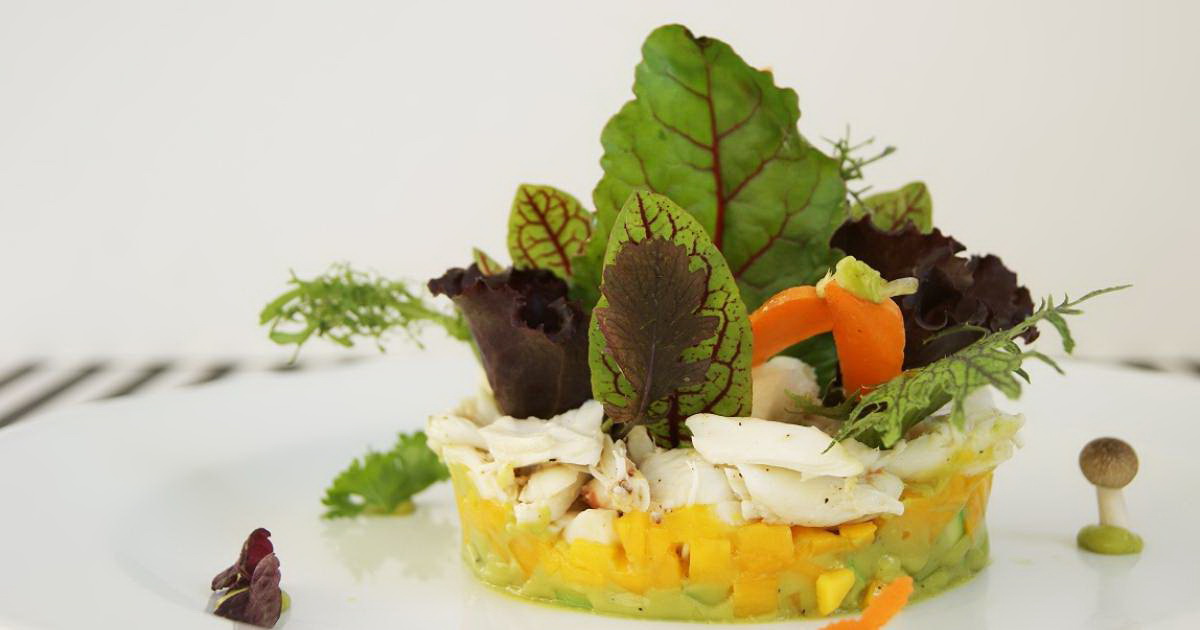 55g avocado mousse
35g diced avocado slice
35g diced mango
100g fresh crab
0.5g lemon zest
Sea salt to taste
Black pepper to taste
10g lemon yuzu vinaigrette
15g beetroot leaves
Place avocado mousse in a plate.
Put over diced avocado then diced mango.
Mix fresh crab with lemon zest, sea salt, black pepper and Yuzu vinaigrette.
Place fresh crab over the diced mango.
Top with beetroot leaves.