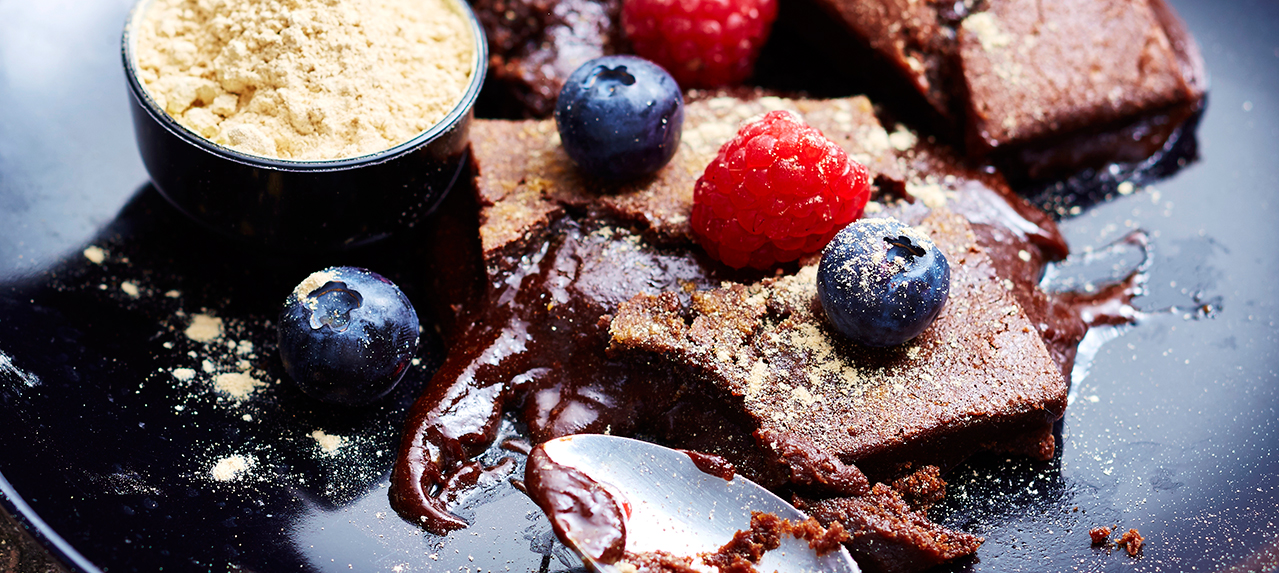 • 250 g dark chocolate (at least 70% cocoa)
• 200 g of clarified butter or soft coconut
• 4 eggs
• 100 g of coconut sugar
• 2 tablespoons coffee powder + to sprinkle
• 70 g of buckwheat flour
• Red fruits (optional)
1. Melt the chocolate with the bain-marie butter in a saucepan.
2. In a bowl, beat the eggs with the sugar, the maca powder and the flour. Add the previous preparation by mixing well.
3. Line a rectangular mold (30 x 20 cm) with buttered parchment paper. Pour in the dough and cook for about 15 minutes in the oven at 180°C, preheated to 220°C, monitoring the cooking.
4. Let cool. Sprinkle with maca and decorate with some red berries.
5. This fondant gives an incredible boost and awakens the desire. The smell he exhales when cooking, already, delights the nostrils.
Tips
MACA POWDER just like dark chocolate has the reputation of being a powerful aphrodisiac and having an antidepressant and stimulating effect. According to traditional Peruvian medicine, maca increases fertility and sexual vigor and reduces the symptoms of menopause. It also stimulates the immune system, tones the body and relieves stress. Here is one that gives balm to the heart!