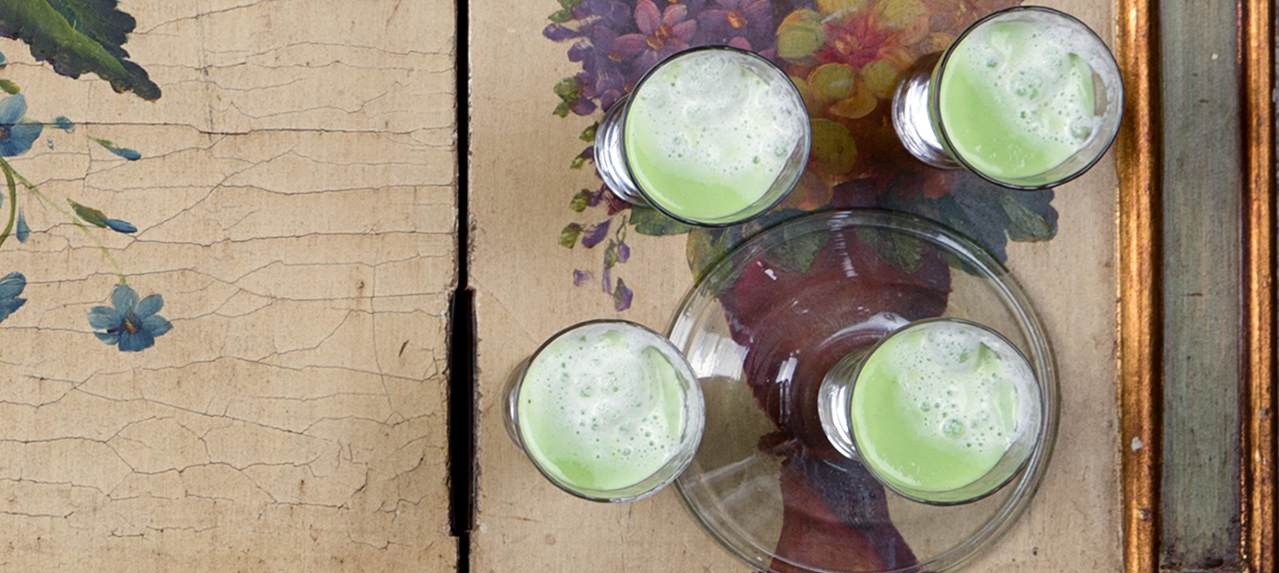 • 100g foie gras
• 100g cream
• 50g milk
• 1 egg
• 5 green asparagus sprigs
• 200g chicken stock
• ½ an onion
• 100g liquid cream
• 20g butter
1. Mix foie gras and add boiling cream (100g) and milk, mix it, add egg, salt and peppers. Pour into glass and cook in steam oven 15 minutes at 90°C.
2. Cut the onions and asparagus, melt butter in a pan, add onion and asparagus, chicken stock and the liquid cream. Cook it and mix it.
3. Put this mix with the foie gras royale and serve.