WHAT TO SEE
---
Hagia Sophia: If you don't visit Hagia Sophia, then did you really go to Turkey? This iconic monument is hardly unrecognizable for its historical trademark. The story of Hagia Sophia is known to most: It was initially built as a Greek Orthodox Christian patriarchal chapel, later turned into and Ottoman imperial mosque, and is now currently a museum in Istanbul.
The Bosporus is the 32-kilometer-long strait that separates Europe and Asia, and joins the Sea of Marmara with the Black Sea. The best way to enjoy the strait would be to take one of the cruises available. There are also plenty of teahouses along its shores to stop by.
After serving as the main residence and administrative headquarters of the Ottoman sultans during that era, the Topkapi Palace has now been repurposed into the country's largest museum. The museum occasionally holds festivals celebrating Turkish traditions, culture and heritage.
The Sultan Ahmet Mosque is also a site not to miss. The mosque commonly designated to as "The Blue Mosque" given the blue tiles that make up its interior, remains functional as a prayer site. However, even if you do not practice the religion, the mesmerizing architecture is still worth the visit.
If you're more of a nature junkie, then you will definitely want to visit Pamukkale. Literally translating to "cotton castle" in Turkish, it is a natural site that houses white travertine terraces that hold countless naturally-formed pools of warm water on the side a steep mountain.
For all you adrenaline junkies out there, make sure to pass by Cappadocia and take a tour with a hot air balloon. The landscapes, coupled with the numerous other brightly-colored balloons make for the majestic view of a lifetime – your Instagram will thank you for it!
Finally, you can't go back home without grabbing some Turkish bling on your way out. The Grand Bazaar, located in Istanbul, is one of the biggest covered markets in the world. In 2014, it was listed as the No. 1 most-visited tourist attraction in the world, with 91.25 mil visitors.
STAY

---

Sumahan on the Water (Kuleli Caddesi No: 43, Çengelköy, Istanbul; sumahan.com) was once an Ottoman-era distillery before its current Turkish-American owners took over and transformed it. The hotel sits on the Asian side of the Bosphorus and is arguably the finest way to cross continents.

If you're looking to escape the city, then take a trip to Değirmen (AKA The Watermill) (Hisarönü Mah. No: 4, Ölüdeniz, Fethiye, Muğla, +90 252 642 12 45) in Fethiye. The Boutique hotel is surrounded by spectacular sceneries of mountains, along with olive, cypress, and pine trees, as well as a view over the Mediterranean. It also offers a rustic approach, which is evident through its rooms as well as its restaurant. It's a perfect destination for those looking to explore the rural side of Turkey.

As for those who enjoy the luxurious side of life, perhaps Istanbul's Four Seasons Hotel at Sultanahmet (tevkifhane sokak no. 1, 34122 sultanahmet-eminönü, Istanbul)-which was built out of an Ottoman-era prison for incarcerating writers and artists- or the  Kayakapi Premium Caves (Kayakapi Mahallesi, Kuscular Sokak No:43, 50400, Urgup / Cappadocia)-which, as its name indicates, is a collection of caves turned into hotel rooms- would best fit your desires.
EAT

---

29 (Ulus, 34340 Istanbul) is a great Mediterranean Turkish food restaurant, bar and lounge located in Istanbul. Lacivert (34810 Istanbul, lacivertrestaurant.com ), located by the Bosphorus, is a great place to enjoy fish. No trip to Turkey can be complete without paying a visit to Nusret Gokce, popularized as "Salt Bae", at his famous steakhouse Nusr-et (nusr-et.com.tr) in one -or more- of their locations.

The eatery scene is not exclusive to Turkish cuisine, though. Try going to Zuma (istinye park, no: 461 sariyer Istanbul / çökertme caddesi no: 36 palmarina yalıkavak bodrum) for some Japanese food, drinks, and cocktails, or to the famous microbrewery-turned-entertainment center housing interconnected restaurants and shops as well as an art gallery and a concert hall Bomontiada (bomontiada.com)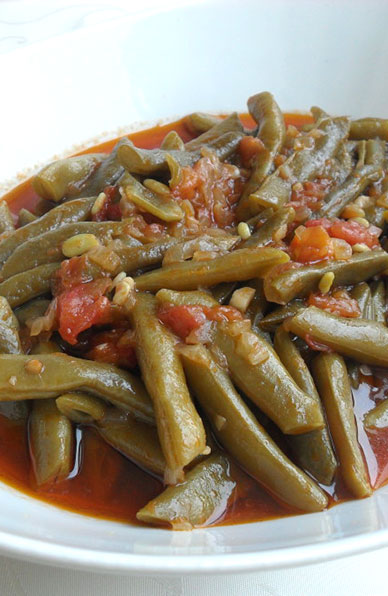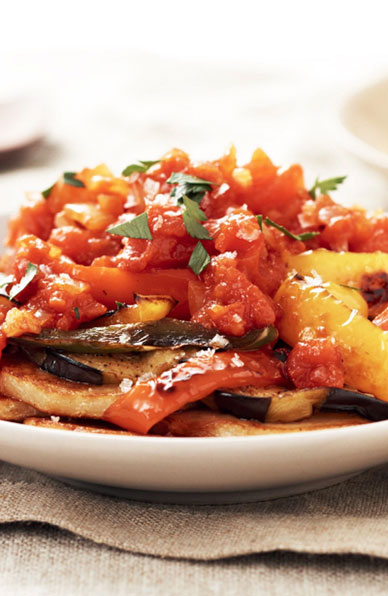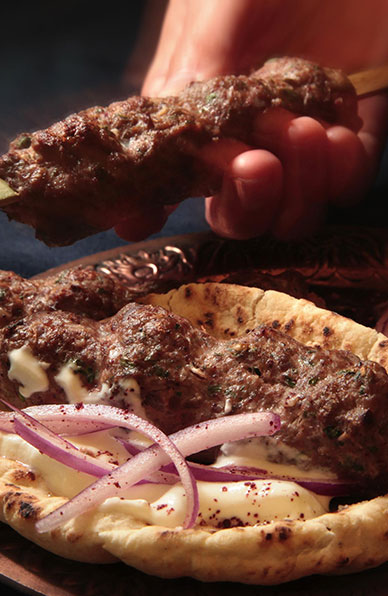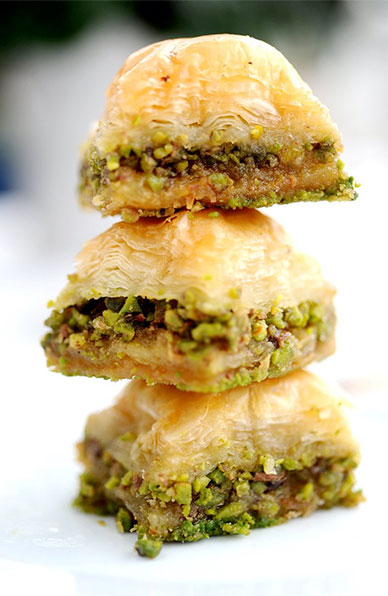 When it comes to food, Turkish cuisine varies greatly when going from East to West. The former side offers food that is more familiar to the Lebanese, as it is very much Middle Eastern-style food, while the latter, which centers around the Aegean culture, is one that focuses on vegetables, seafood, and special herbs that are characteristic to the region. According to Mehmet Gok, executive chef at Dogus Group, the food scene can be distributed along seven regions throughout Turkey.

ZEYTINYAGLI
One of Turkey's signature courses is the "zeytinyagli" or vegetables stewed in olive oil. Zeytinyagle fasulye (fasulye meaning green beans) is probably one that most Lebanese would be familiar with, as it is very similar to loubiye bi zeit. Other variations include zeytinyagli kereviz (celery) and zeytinyagli pirasa (leek).

MEZZE
Similarly to Lebanese cuisine, mezze is a key component of the Turkish table but slightly different. For instance, fava is a broad bean puree with dill and olive oil that is very reminiscent of hummus. You will also find haydari (a mixture of yogurt, garlic, herbs and spices), saksuka (fried eggplants and pepper with tomato sauce) and octopus salads (which are a Turkish-Cypriot specialty) amongst others.

KOFTE & KEBAB
Kofte and kebab are also very popular dishes in Turkey, made essentially from spiced ground meat and spiced grilled meat respectively. In fact, each region has its own way of making it. "When it comes to kebab, you can find over 30 kinds of them," says Gok, "Some of them also use seasonal ingredients such as malta plums, wild garlic, pistachio and a mushroom called keme". Tekirdag's koftesi and Bursa's iskender kebab, also known as doner kebab (they were invented in 1867 by a man named iskender kebab, thus the original name), are among the ones that are a definite must.
GAZIANTEP
If you're looking for something a little closer to home, then Gaziantep is definitely the region for you. As it borders Syria on one side, there are definite similarities between the two in terms of food, especially in their kebabs and mezze dishes.

DESSERT
When it comes to dessert, Turkey certainly doesn't disappoint. You can find countless desserts, some of which you might already be familiar with (such as kunafa and bakalava), and some you absolutely must try (such as katmer and the oh-so famous Turkish delights).

If you are up for it, take a stroll down Turkey's street food markets and try their regional specialties. The foods, however, are made of some interesting ingredients. You may come across stuffed lamb intestines, spicy pickle juice and sweet chicken breast pudding – yes, you read that right! A word of caution: It is best not to ask what's in your food, and just enjoy it (unless you have sensitivities, of course). If you get a chance, ask to try the Keskek: it's a stew made from lamb and barley on a wood fire and cooked overnight, similarly to Hreeseh, and is eaten often on happy occasions such as weddings and holidays.